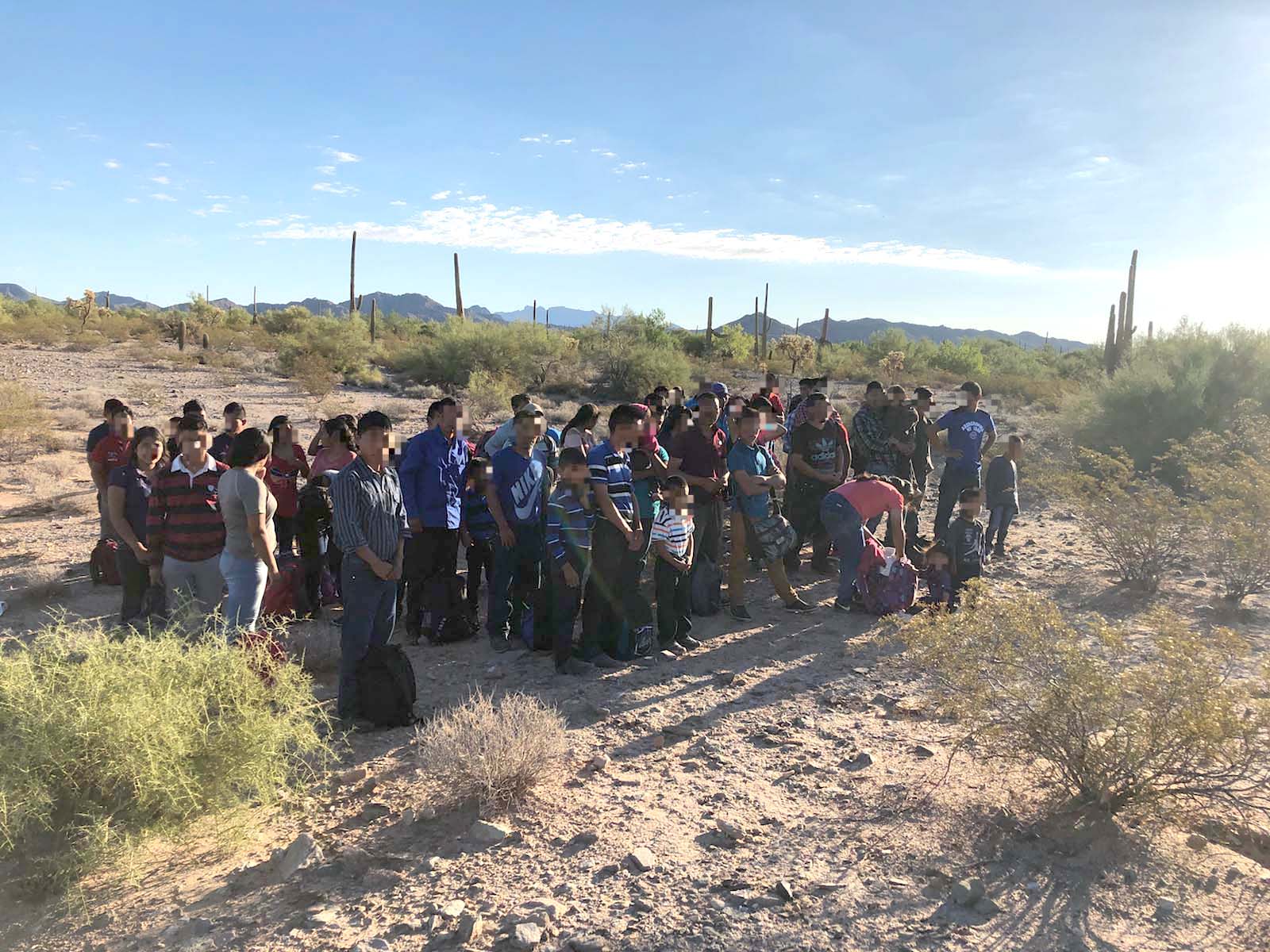 TUCSON – Ajo Station Border Patrol agents patrolling west of the Lukeville Port of Entry encountered two large groups totaling 264 adults and children within a day.
Agents encountered the first group of 164 persons one afternoon. The second group of 100 persons was discovered on the next day in the same general location where the first group was found.
Both groups consisted of family units and unaccompanied juveniles from Guatemala, Honduras and El Salvador, ranging in age from 11 months to 59 years.
Agents transported the groups, found to be in good health, to the Ajo Border Patrol Station to be processed for immigration violations.
In the last three months agents have arrested over 1,200 persons, in similar group sizes, within the same general vicinity.
Illicit transnational criminal organizations exploit the vulnerability of foreign nationals with false promises of legal status and encourage dangerous border crossings, placing lives at risk.
The Border Patrol's mission is to protect U.S. borders between official ports of entry but agents are equally concerned with the safety of anyone they encounter. Tucson Sector Border Patrol officials continue to publicize warnings about the dangers of entering the U.S. illegally.
U.S. Customs and Border Protection welcomes assistance from the community. Citizens can report suspicious activity to the Border Patrol by calling 1-877-872-7435 toll free. All calls will be answered and remain anonymous.