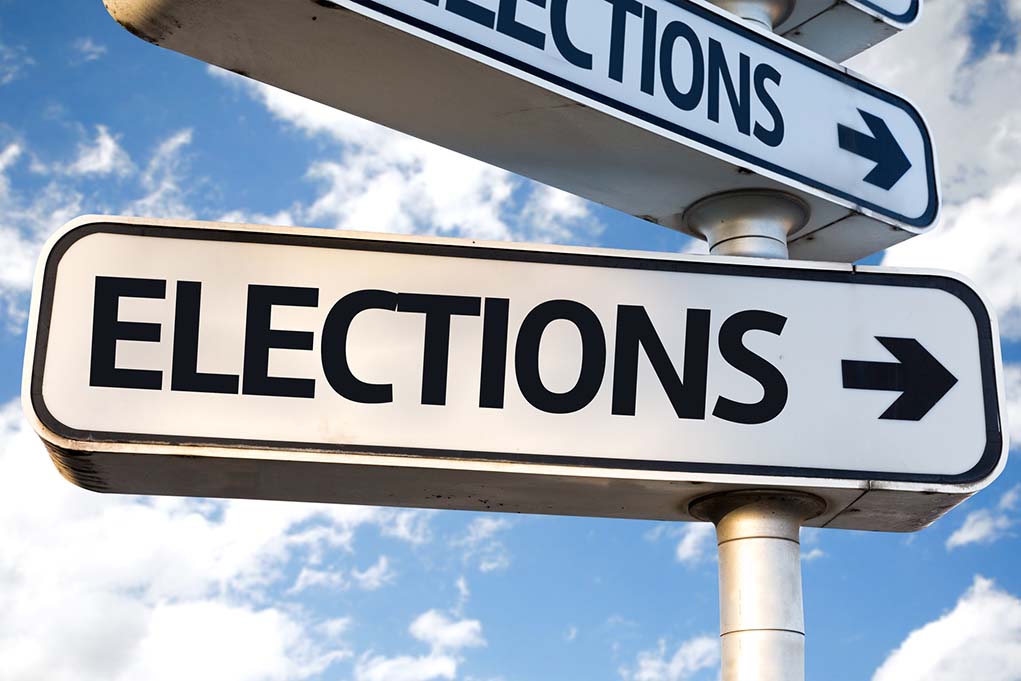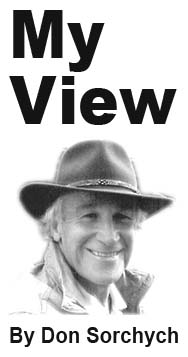 The sudden splash of signs in Cave Creek tell us an election is near. Signs deliver a message and also prompt questions. For instance, why did ex-Mayor Tom Augherton copy the dessert images first presented by Mayoral candidate Eileen Wright? Is it joint love of art or are they joined at the hip politically?
Reg Monachino's signs are huge ugly and now our mail boxes are crowded by a four part mailer that tells us things about Monachino we could care less about.
So far he hasn't mentioned a fact of great importance.
HE SERVED ON ADAM TRENK'S FOUR MAN COUNCIL!
For that reason he should never receive votes in this town. The history of that event is laden with questionable actions and voters recalled the disgusting attempt to control the town. They fired Town Manager Usama Abujbarah, were sued and the town had to pay $300,000 to settle. They hired Rodney Glassman as town manager and he was totally committed to the four man majority. Monachino's part was 100 percent "yes man."
Monachino is a New Yorker and wants us to believe reading Zane Grey and wearing a cowboy hat made him western. He also printed a picture of a metal horse sculpture, one of two bought by the Trent council.
There will be more when he prints the last three editions of his nonsense.
Another candidate is Eileen Wright running for Mayor against Ernie, the troubadour, Bunch.
Wright tried desperately to get on Trenk's council. A citizen, at the time, donated $900 to her candidacy.
Later Cave Creek decided to extend a horse trail beside the easement used by me and my wife and Gerald Freeman. For some reason we were named defendants. The Judge asked why I was named and said I could come to hearings if I wanted.
Eileen Wright, who received $900 from Freeman, showed up daily with the Freeman's, sat behind Mrs. Freeman and whispered in her ear.
Several members of the town staff and Town Manager Jankowski were there daily. Since at the time Wright was on the Cave Creek planning commission, she placed herself in a position of a conflict of interest. I asked Jankowski what he was going to do about it and he walked away.
Supporters of Wright suggest I should vote for her since she agrees with my complaints about bars using their parking lots for money-making, out-of-town businesses and using our roads for parking motorcycles. First of all, she is one vote if she is serious and secondly, I would never vote for anyone who blatantly abuses the town she is supposed to support. As Mayor? Give me a break!
If you don't like the "troubadour" for Mayor, write in someone you trust.
Sonoran News received a letter from a reader who claimed Diefenderfer had not received the requisite 79 votes and yet was going to be on the ballot. All signatures were checked for those who were not town voters. Town Manager Carrie Dyrek reminded me that the assessment of real voters is done by the county and if anyone questions voters a court complaint must be filed within 10 days. Lousy law but that is what it is.
Our evaluation is not finished but he is authorized in spite of the fact he may not have received the necessary signatures.
Diefenderfer and Monachino are joined at the hip and both are dark siders. Both spoke to council and told lies and half truths about Sonoran News, Monachino claiming we were antisemitic even though our reporter of many years is Jewish and Diefenderfer slammed our distribution incorrectly. I have videos of both. Vote NO for both!
Tom Augherton is highly educated and served as office manager for the state's worst RINO and in many other political positions. His connection to Eileen Wright is bothersome, so I pass.
For the remainder of candidates: The issue of bike week, road closures and use of the parking lots for outside businesses, and lack of audit of cash businesses is very important. The Roadhouse water tank sign sits on Cave Creek property and should be removed.
Sadly, otherwise good electable candidates ride the status quo rather than change the Crony Capitalism that exists. Only a few candidates even mentioned the abuse of our citizens by Bike Week and said they would do what is right for our citizens first. The same is true for a town hall 5 day work week.
With that issue in mind here are the candidates I will vote for if they attest to do the above.
First of all Bob Morris and Kathryn Royer are perfect for existing problems. Both are vital for the town's many existing water problems. Royer worked at CAP for many years in an executive position. Morris spent his professional life in that field and we are lucky to have both who are willing to serve.
Susan Clancy promised in the last election to deal with the closing of roads for Bike Week and all the rest of it. I assume she learned her lesson and now rejects Crony Capitalism.
Both David Smith and Ron Sova have done a credible job on council. Both suffer the New York syndrome and need to be boosted toward activism by supporters. No road closures for businesses and all the rest.
Thomas McGuire is a status quo guy. He needs to understand citizens come first. Five day week for town employees and no road closure for businesses.
I will update pre-election.
One of the concerns voiced about the residential treatment center approved by the town council was the type of people it would attract. After the previous Planning and Zoning meeting, Mitch Prager, the project applicant, found that his car had been keyed in the Town Hall parking lot. Looks like the type of people they were afarid of already live here.