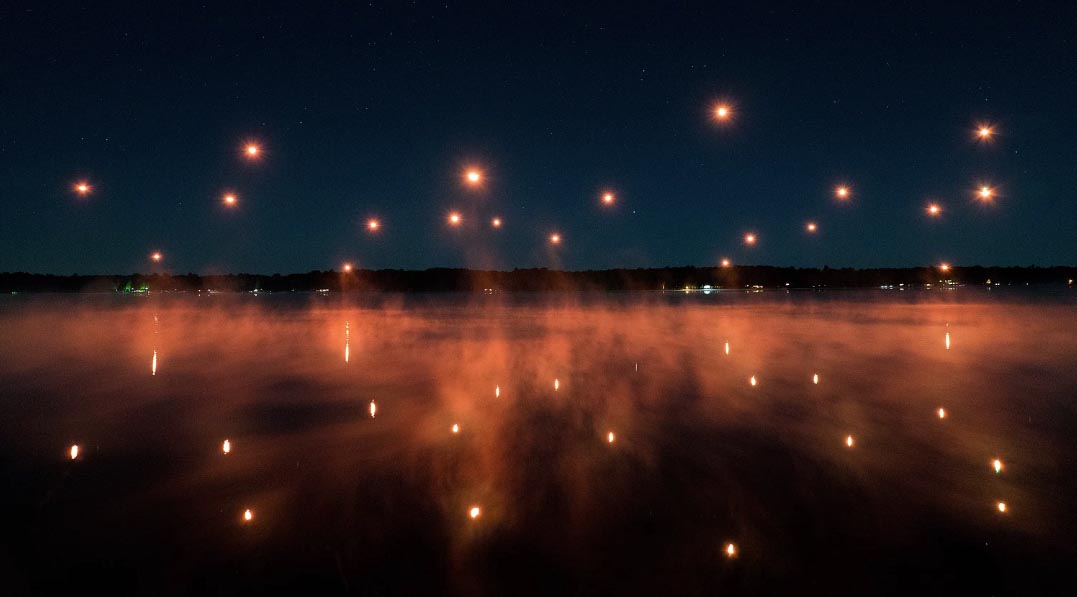 Wednesday, July 4, 2018 at 8:30 pm and 9:15 pm, CIVANA Carefree (formerly Carefree Resort and Conference Center), along with the Town of Carefree, will be hosting the next
evolution of fireworks with an aerial light show of 30 custom designed LED-lit drones that will light up the night sky for Carefree and Cave Creek residents.
CIVANA Carefree has commissioned a technology company to present two aerial light shows to celebrate Independence Day. The drought-friendly alternative to the traditional fireworks display will light up the night sky, flying 300 feet above the ground, and can be viewed up to 2000 feet away.
The drone show will be at CIVANA Carefree (formerly Carefree Resort & Conference Center) near the tennis courts. The public is welcome. Parking is available by the ballroom. The resort also has dining options for those who would like to view the show from preferred seating.
With the absence of the traditional fireworks show in Cave Creek, CIVANA Carefree wanted to provide residents a safe and entertaining alternative to fireworks as part of the July 4th tradition.