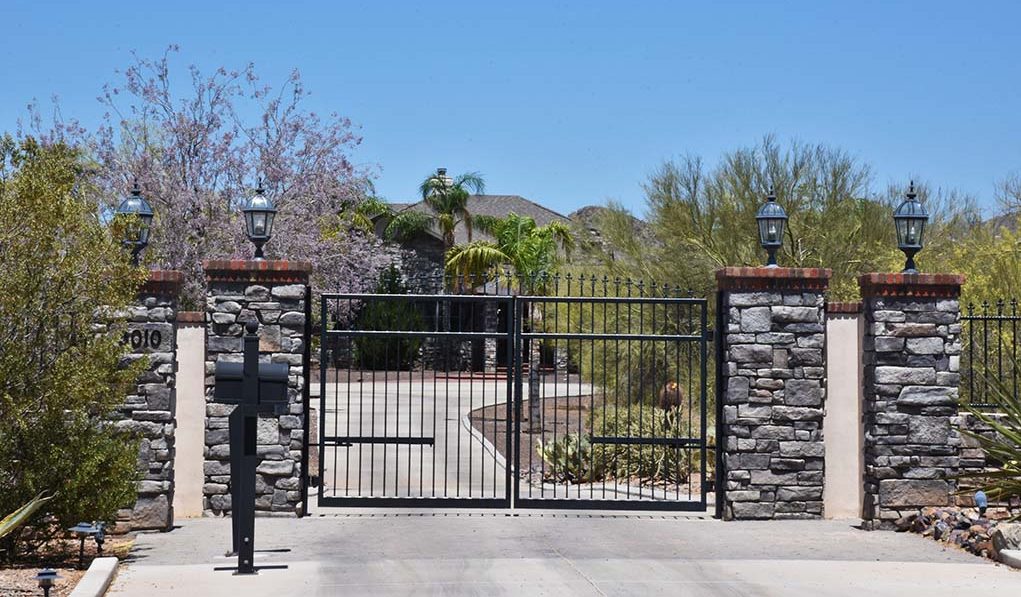 The Cave Creek Planning Commission will meet Thursday May 17, 7pm, at Town Hall to review a proposal for a special use permit to allow a group home for a proposed state licensed Behavioral Health residential facility. The facility to be called Soberman's Estate, will be a residential sober treatment facility according to applicant Mitch Prager. Prager understands the challenges faced by those who suffer with addictions to alcohol or opioids. Mitch's sobriety date is May 25th 1998. Since then he has been leading AA meetings, mentoring other alcoholics, and doing one on one coaching. He has a passion for helping those affected my addiction.
The proposed Soberman's Estate will utilize an existing home with no changes to the exterior. However, the interior will be changed to meet the requirements of such a facility. According to Prager sprinkler systems will be added for fire safety. Some upgrades may be done to the kitchen and other rooms may be modified to meet requirements for an in patient facility.
The facility will house no more than 10 patients with private and semi-private bedrooms and bathrooms. Prager has a background in hospitality and there will be the feel of a luxury Boutique Hotel as Soberman's Estate is being designed for the treatment of high-profile professionals who are looking for a low profile, discrete environment for their treatment. According to Prager such clients include doctors, lawyers, airline pilots, corporate executives, politicians, and sports and entertainment personalities. According to documentation provided it will cost a patient $30,000 just to enter the treatment program.
The facility, if the town grants the special use permit, would be required to obtain a license from the Arizona Department of Health. Prager stressed this is not a halfway house. Halfway houses are unlicensed and unregulated by any governmental or accrediting organization. If approved the facility will seek national accreditation through the Joint Commission which requires medical facilities, including hospitals, to maintain the highest possible standards.
On the evening of May 10th, a gathering of at least 70 opponents to the proposal met at a private home near the proposed treatment center. Among their concerns was decreased property values. However, documentation submitted to the Planning Commission includes a letter from an appraiser saying that in no case has he seen any evidence of a burden on property values in a neighborhood due to this type of use. The appraiser also notes in his letter that there is a group home/assisted living property less than a mile away from this proposed project in has had no negative impact on the market.
Other concerns include traffic and patients wandering the area. According to Kroger's proposal, patients would only be allowed off premises when accompanied by a staff member and would be for things like dental appointments or group outings. Prager also states that overall traffic flow would be less than if the home were used as a regular residence.
Town planners are recommending that the Planning Commission approve the special use permit and that it then go to the Town Council for approval. Opponents may have an uphill battle as under the Fair Housing Amendments Act of 1988 substance abusers fall under handicapped or disabled status and are protected from housing discrimination. Residential treatment programs are housing situations protected by the FHAA. According to the law local governments have an affirmative duty to provide reasonable accommodation or flexibility when making decisions about zoning and land-use regarding housing for people with disabilities.
A local government that uses community resistance as a basis for its decision to deny a use permit for a residential program for persons with disabilities is in violation of those laws. Courts have ruled that local governments denying use permits based on stereo typical negative projections are discriminatory, and have no validity and are contradicted by data. If approved by the planning commission, the proposal would then go before the Town Council at their June 4.