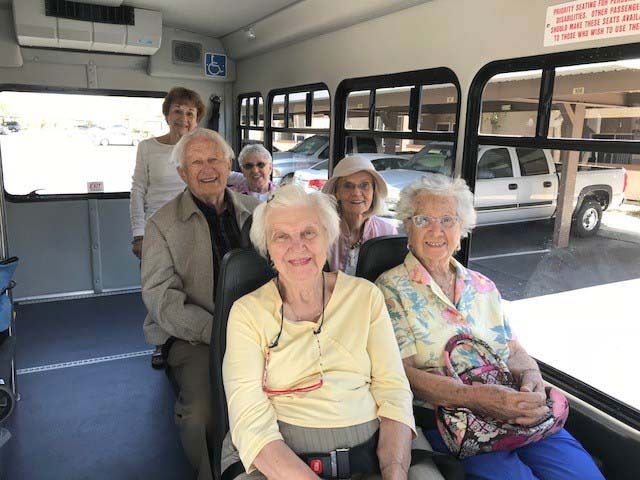 Answer the Foothills Caring Corps Call for Volunteers
CAREFREE – Foothills Caring Corps has issued an immediate call for volunteers to help in their mission to promote independence and enhance the quality of life of elderly residents in the Northeast Valley. The 501(c)3 based in Carefree, Arizona loses a significant number of volunteers when they return to their part-time homes during the summer. Foothills Caring Corps needs additional recruits to not only fill the seasonal gap but also to help with the community's growing need for senior services.
Potential volunteers can attend a monthly orientation on the second Thursday of each month from 9 a.m. – 11:30 a.m. at the Caring Corps offices, 7275 E. Easy Street, Suite B103/104 in Carefree.
With numerous ways to volunteer, the Foothills Caring Corps has the greatest need for drivers in their van transportation programs. Through its volunteer force, the nonprofit agency provides a variety of invaluable services including medical and van transportation, friendly visits, mobile meals, shopping assistance and more.
Based on a volunteers' schedule, favorite things to do and skill set, the Foothills Caring Corps staff will find the perfect way to serve. Current Foothills Caring Corps volunteers report a flexible and highly rewarding experience easy to fit into a busy schedule because of multiple ways to and assist.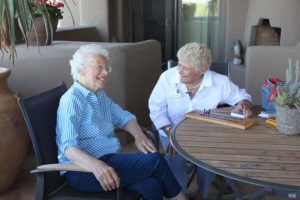 · "Some of my best new friends are folks I've met while volunteering at Foothills Caring Corps. This is an exceptional group of happy and talented people!"
· "I feel I'm making a difference."
· "To help others regain or keep their independence is gratifying."
·  "They thank me when actually I always thank them. It's a grand gift to me that I get to help them!"
· I've spent my life in business. I've now retired and discovered Foothills Caring Corps. The hours I volunteer each week have become the happiest moments of my retirement."
· "I've always been a fixer-upper with a collection of tools in my garage. It's a joy to help someone who has a little housework for me to do."
"Join our volunteer force by helping homebound 'neighbors' feel connected to the community and enjoy a more independent life." said Debbra Determan, Foothills Caring Corps executive director.
For more information, or to become a volunteer, please call 480-488-1105, email services@foothillscaringcorps.com or visit foothillscaringcorps.com.