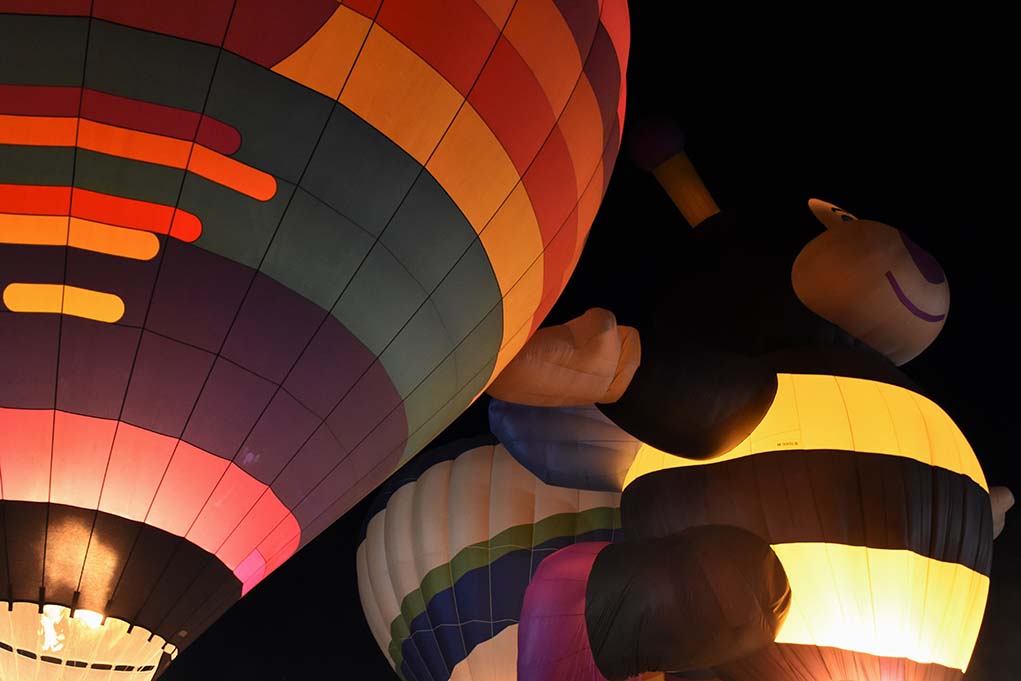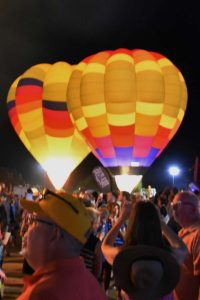 The ninth Cave Creek Balloon Festival will be held over Memorial Day weekend on Saturday May 26 at Rancho Manana. Vanessa Clifton, co-founder of the event with her husband Scott, are partnering with owners of Tonto Bar and Grill to make this year better than ever. She says it will be another awesome experience, with live bands, great food, huge glowing balloons, spectacular fireworks and a celebration of red, white, and blue.
There will be new balloons. Old and new shapes are all lit by a couple million BTU's of flame roaring up 20 feet or more which literally makes you feel the heat of the moment. In addition to the bright multicolored balloons, vibrant colorful fireworks will fill the sky to end the festival. In charge of the fireworks again this year is Cave Creek resident Ed Leazenby, owner of Big Sky Fireworks of Arizona. If you've seen one of his remarkable pyrotechnic displays then you know there's no lull in the action with the whole show almost like finale throughout building to a brilliant crescendo of colorful blasts.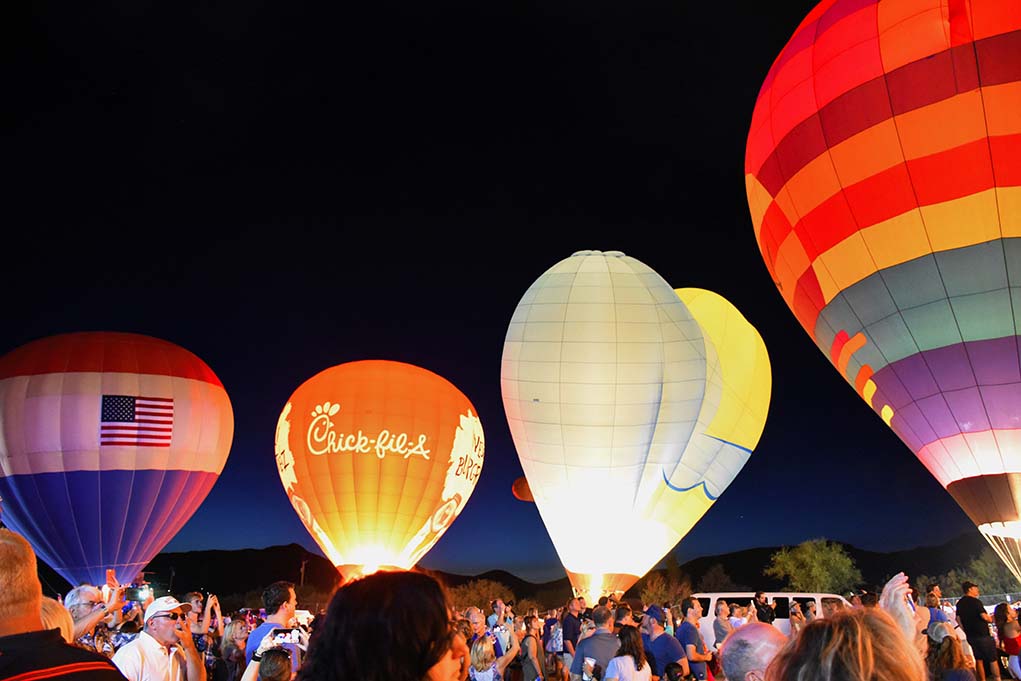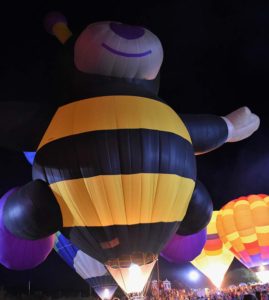 Benefitting from the Balloon Festival this year are the Cave Creek Museum and the Civil Air Patrol. Cadets from the Civil Air Patrol will be on hand at the festival to help out the balloon crews and will have gone through special training on balloon safety.
Vanessa describes the birth of the Balloon Festival as one of her husband's crazy ideas. That first year, they approached Rancho Manana the week before Thanksgiving. Rancho Manana was thrilled with the idea and wanted to hold it the first week of January. They put the first one on with little more than six weeks to organize it. At the time Scott was flying helicopters for a local television station and was able to use his media contacts to get the word out. That first year 4000 people attended the event. Last year's attendance topped 10,000.
"This is a great family event for the community." Vanessa says. Veterans and active duty military get 50 percent off general admission at the gate when they show their ID. You can also save five dollars per ticket by ordering online. For more info, www.cavecreekfestivals.com.