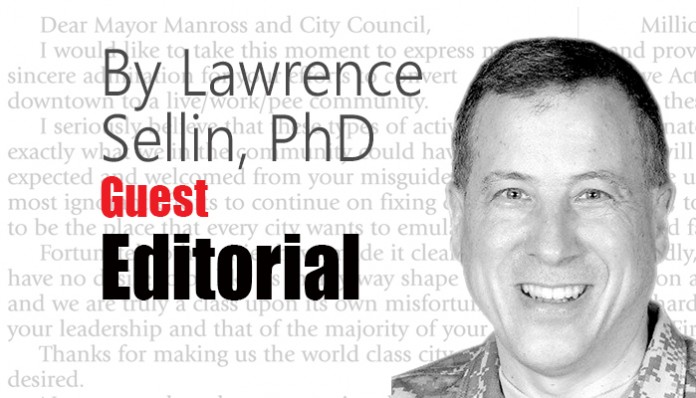 The Iran-Pakistan border contains all the ingredients for a geopolitical explosion – regional rivalries, Sunni-Shia conflicts, ethnic insurgents, espionage, drug smuggling and human trafficking.
China considers the stability of the region so important that it brokered a series of border security meetings between Iran and Pakistan over the past year.
Much of China's multi-billion-dollar investment in the China-Pakistan Economic Corridor (CPEC) hinges on the commercial viability of the Pakistani port of Gwadar, near the Iranian border, for which it has a 40-year operational lease. Moreover,  CPEC is the regional linchpin of the Belt and Road Initiative, an ambitious plan to connect Eurasia, the Middle East and Africa to China through a series of land-based and maritime economic zones.
Additionally, the planned Chinese naval base on Pakistan's Jiwani peninsula, even closer to the Iranian border and located at the mouth of the Persian Gulf, is a critical military node in China's "String of Pearls" facilities designed to dominate the strategic sea lanes in the Arabian Sea and Indian Ocean.
Such ambitions present a direct economic and military threat to India. Commercially, Gwadar competes with joint Iranian-Indian development of the port of Chabahar, just 150 miles to its west.
According to numerous reports, Saudi Arabia contributes to the instability of the border region by sponsoring virulently anti-Shia Sunni militant groups, such as Jaish al-Adl, who launch attacks on Iran from safe havens in Pakistan.
Iran retaliates by supporting the Baloch Liberation Front (BLF), an ethnic separatist group, whose sanctuaries and leader, Dr. Allah Nazar Baloch, are claimed to be inside Iranian territory and routinely conduct cross-border operations against Pakistani government targets. Members of the BLF are suspected to be in contact with Iranian intelligence, often through drug lords acting as intermediaries. BLF members are occasionally confused with their anti-Shia counterparts. Some months ago, a BLF team was mistakenly attacked by Iranian border guards. One member, shot in the encounter, was taken to Imam Ali Hospital in Chabahar for treatment, but later died of his wounds. The other team members were subsequently released by Iranian forces.
There are also narco-terrorists groups on the Pakistani side of the border with indirect links to the government in Islamabad. Lashkar-e-Khorasan, a alleged Islamic State affiliate, has been reportedlyinvolved in "cleansing" western Balochistan of Sufi Zikris, Shia Hazaras, Hindus, Christians, Ahahmadis, Sikhs or anyone else who refuses to convert to the extreme form of Sunni Islam. The purported leader of Lashkar-e-Khorasan is Mullah Shahmir Bizenjo, a resident of Turbat, whose cousin is Senator Hasil Bizenjo, a member of the National Party and currently Pakistan's Minister of Maritime Affairs. According to the Daily Beast, one of the drug world's most notorious opium traffickers, also from Turbat, is Imam Bizenjo aka Imam Bheel, a National Party financier, whose son, Yaqoob Bizenjo, served as a member of the Pakistan National Assembly until 2013.
A more ominous portent of Iran-Pakistan border instability, is the return of the "Zainebiyoun" brigade. As a result of its involvement in the Syrian conflict, Iran created a unit composed of
Pakistani Shia volunteers trained by the Iranian Revolutionary Guard Corp (IRGC), who have gained extensive combat experience fighting for the Assad regime against Sunni militants. It is rumored that "Zainebiyoun" members are now infiltrating back into Pakistan to provide the cadre for a Hazara self-defense force, a community long under attack by virulently anti-Shia extremist groups in Pakistan.
Chinese efforts towards Iran-Pakistan reconciliation has borne some fruit. In recent months, there has been a flurry of agreements in trade, defense, weapons development, counter-terrorism, banking, train service, parliamentary cooperation and, most recently, art and literature.
Iran seeks to separate Pakistan from Saudi Arabia, while Pakistan tries to balance relations with both states. China benefits by reducing tensions among all the regional players in order to advance its wider economic and military aims.
The lesson for the United States is that Afghanistan is swimming in a sea of instability and not, as we seem to presume, the focal point of that instability. American policy should be focused on burden shifting, managing and, when appropriate, exploiting instability to thwart Chinese hegemony.
Lawrence Sellin, Ph.D. is a retired US Army Reserve colonel, an IT command and control subject matter expert, trained in Arabic and Kurdish, and a veteran of Afghanistan, northern Iraq and a humanitarian mission to West Africa. He receives email at lawrence.sellin@gmail.com.