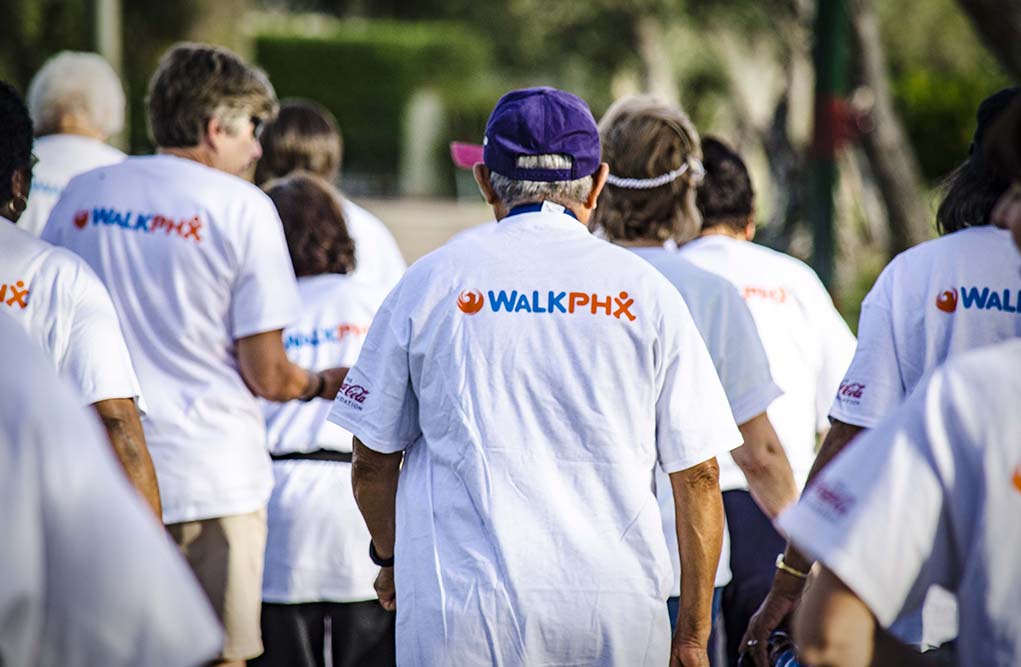 T. Hance Park. Enjoy socializing with other community members who are trying to get fit and healthy just like you.
Park for free at Margaret T. Hance Park (67 W. Culver St.) between 5:15-5:30pm, where you will register/check-in. Start your self-led walking/running route via a route guide that you will receive at check-in. This event focuses on fitness, socializing, and community building. The route through downtown Phoenix highlights some beautiful and historic locations that you might miss if you were just driving through.
1. Enjoy Portland Parkway! A part of the route that features green lush grass, benches, local restaurants, galleries, and shops.
2. Enjoy Civic Space Park! Opened in 2009, this park utilizes sustainable design techniques to generate power, keep the area cool, and capture rain water. It has a unique urban design and sustainable construction.
3. Enjoy Heritage Square Park! It has the oldest remaining residential block in the City of Phoenix. Heritage Square has a combination of eclectic museums, unique shopping, and rustic local eateries. A masterpiece and crowning jewel is the Rosson House Museum.
4. U of A Phoenix Biomedical Campus – a premier and dynamic location for 30-acres of biomedical and bioscience activities, and medical education.
5. Arizona Center- Showcases incredible architectural features for an urban-contemporary environment ideal for shopping, dinner, live music and events, and more.
6. Taylor Place- Located in the middle of the Downtown Phoenix Campus. Sits at the center of the Walter Cronkite School of Journalism and Mass Communication building, the University Center, the Student Center, the downtown Civic Space, and walking distance to many restaurants, sporting events, and shopping areas.
7. Roosevelt Row- A walkable, creative district in the urban core of downtown Phoenix that is nationally known for its arts and cultural events, award-winning restaurants, galleries, boutiques and live music.
Return to Margaret T. Hance Park and enter yourself to win a raffle prize. Enjoy a healthy selection of menus from delicious local food trucks. Socialize with friends, family, coworkers, and the community by sitting down at the park ramadas, enjoying music, fresh air, lush green grass, while waiting for the raffles to start. Raffles take place at 6:45pm. Event ends by 7pm.
"WalkPHX Wednesdays encourages residents to get out and get active, and allows all members of the community a chance to get the physical and mental benefits from being outdoors," says Councilman Daniel Valenzuela. "Along with our partner Blue Cross Blue Shield of Arizona, WalkPHX Wednesdays will engage thousands of residents to enjoy Hance Park and its open green spaces, and visit with local shops and restaurants. WalkPHX Wednesdays will continue to make downtown Phoenix a prime location for fitness and social cohesion. This event drives the mission of FitPHX by providing the community a free fitness opportunity to improve their health and help make Phoenix one of the healthiest cities in the nation."