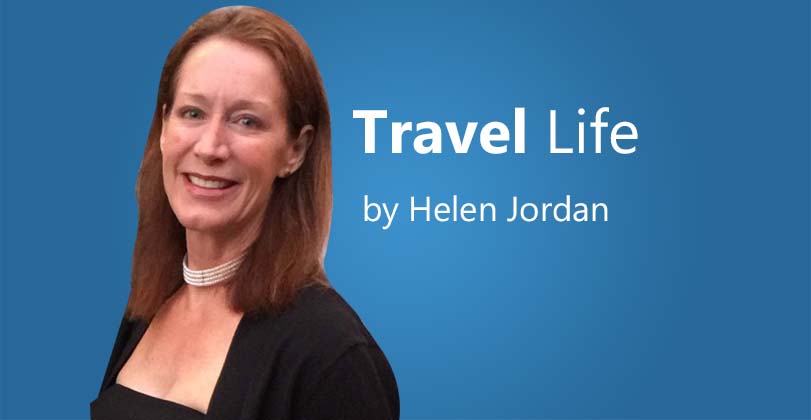 Cupid is practicing his aim and many of you are firmly in his sights. February is the time when men and women ask themselves the burning question, "How can I make this year very special for my Valentine?" We humans are all hardwired to care and provide for our loved ones. We adore them and want to show our appreciation for them by giving them a gift or greeting card as a symbol to reflect how much we care. Thanks to Hallmark, we don't have to pen our own personalized message – we just buy a card! Valentine's Day is the perfect time to express our love and appreciation because, frankly, we don't do this as often as we should.
Some of you will take this opportunity to painstakingly plan a romantic "Will you marry me?" moment. Remember this: You never get a second chance to make a first impression. She or he will remember this for the rest of her or his life. Make it SPECIAL! For the rest of you, if you didn't get it right the first time – too late. If she or he still said yes, get on it and make this Valentine's Day special! Don't blow it.
Thanks to this international "love day", you dutifully run out to get flowers, chocolate, make dinner reservations, or something. Wait a minute and think about this. Will this really make your loved one feel special? Don't get me wrong. Of course, they are going to be happy that you took the time to do something to recognize this special day. Your heartfelt gift of the "standards" that you hope your loved one will remember forever may fall flat. Why? Seriously, do you need to ask why? I'll tell you why. Many of us have come to expect a minimum of a card plus flowers, chocolate, or dinner on Valentine's Day. What do we remember forever? Experiences! Yes, my friends, experiences. And I don't mean dinner at a restaurant.
Knock it out of the park this year. Show your love and commitment to your betrothed, spouse or significant other with the truly unique and special experience of travel. Make it happen and your name will be permanently inscribed on the international register of Love Gods or Goddesses!
Travel Tips:
Stay Local
Arizona is a destination! Sedona, Tucson, Grand Canyon, Scottsdale, Paradise Valley – I could go on and on. We have fabulous resorts that are perfect for a staycation. And we all know that getting out of our routine is good for reconnecting and rekindling the flame! You can book a wonderful room at one of Arizona's fabulous resorts and your Valentine will enjoy it and love you for it. You can leave it at that or you can really push it over the top. Read on to find out more.
Remember what I said earlier about making this a special and memorable experience? You have the opportunity to be a Rock Star in your loved one's eyes. Ok, maybe not in the big hair 1980's sort of way, but a rock star, nonetheless. Intrigued? It's simple. Just book with a luxury travel advisor (there are several here in Phoenix) and you can WOW your Valentine with the following: VIP status that may include personalized welcome from the management, a room upgrade, breakfast for two, a resort or spa credit, free Wi-Fi, and early check in and late check out. You may even get a special amenity to celebrate your special event, such as some wine and cheese, special chocolate, or a bottle of bubbly, at no extra charge. Better than just the room, right?
Get Outta Dodge
Take a quick trip. Flights can be inexpensive and quick for a weekend tryst with your Valentine. Leave the kids and pets with friends or family. Nothing fans the flame like getting out of town and into a completely different environment. It really helps you explore new aspects of your relationship or re-visit those wonderful quirks that attracted you in the first place. And remember, the kids get to be spoiled by their caretakers, so they're not in a hurry for you come home!
KISS Principle
If you decide to plan a vow renewal or destination wedding and you invite others, make it easy for them. Guests may decide to use your event as an opportunity to extend their trip for a vacation. Is it a place that people can afford and are interested in visiting? Perhaps a travel advisor can build a group rate to make travel more reasonably priced.
Keep It Local
For events in far off destinations, you could fly in your favorite caterer and florist, but then why not just stay at home? You chose a destination so that you could enjoy its ambience. It would be much less expensive, and your guests would enjoy the immersion into the cultural aspect of traveling to the destination, if you choose local cuisine, music and flowers. Who doesn't love a luau? Even poi tastes great when the entertainment includes traditional hula and fire dancers!
Take Over the Venue
This applies if you are inviting a significant number of guests to share the joy of your relationship and event. Consider the costs of taking over a venue versus the costs of separate checks for hotel rooms, catering, event rooms and the like. There are hotels, inns, villas, castles, and cruise/yachts that you can rent out for your event. You may find this to be very competitive in pricing versus having guests fend for their own accommodations. Give your guests a break. Traveling for a wedding or vow renewal should be a fun, stress-free event. Consider how you can make it easy for them without breaking their bank.
Go Early
Reduce your anxiety and don't plan itineraries with super tight connections. Don't put yourself through the stress of delayed or cancelled flights due to weather or mechanical issues. If you are traveling for a wedding or vow renewal and you have invited guests, arriving early allows you to set up welcome gift baskets in their rooms – or to ensure your venue has it under control. And, it gives you a little bit of private time to relax before the big show!
Plan to Stay at Your Event Destination
If you choose a destination wedding or vow renewal, plan to stay in that location or region for the remainder of your trip to save on costs. If guests decide to stay on after the event, don't feel compelled to entertain them. Protect your private time by recommending hotels, resorts and other regional locations so that everyone has a great vacation.
Fabulous Invitations
Super interesting and special invitations are essential!! You want friends and family to come so grab their attention!! Send them at least 6 – 8 months in advance of the event to allow people to plan and save. They may decide to use your special moment as an opportunity for a family vacation.
Create a Guest Itinerary
Guests want to know where they need to be and when. Create the event itinerary and make suggestions for touristic opportunities while they're visiting the destination. A travel advisor can provide ideas for independent, group, or individually guided tours. If you use a travel advisor, ask them to provide a menu of ideas and costs that you can share with your family and friends. If your guests bring children, a travel advisor can provide recommendations for age appropriate tours, activities, or child care providers as well as the costs.
Know Local Legal Requirements
If you're traveling to renew your vows, there are no legal requirements. You're already married!! You can hire whoever you want to officiate a ceremony – even a family member. If you are getting married, there are legal considerations and requirements for documents, residency, waiting periods, and other factors in certain countries. Be sure to check well in advance of planning your destination wedding.
Consider Climate
Consider your location and its climate. April in Paris is the epitome of the romantic setting, September in the Caribbean offers sun-drenched beaches with stunning turquoise seas, and summer in Arizona offers super values on the many fabulous resorts we have. If an outdoor wedding or vow renewal ceremony is on your radar, make sure the climate will accommodate. April showers bring May flowers, but it can sure dampen everyone's spirits and make for a soggy event. Surviving a hurricane may be a great story for your grandkids, but it's no fun riding the storm out and it will ruin your special day. Even though we may have a dry heat here in Arizona, hot is hot. Do you want to sweat throughout the event?
In summary, share some quality time with your loved one, even if it's a steak on the grill and Netflix on the TV. You can still send the kids on their own mini-vacation to granny's house. Just make it special!
Helen Jordan is the owner of Jordan Luxury Travel, an independent affiliate of Brownell Travel, a member of Virtuoso. She can be reached at helen@jordanluxurytravel.com.