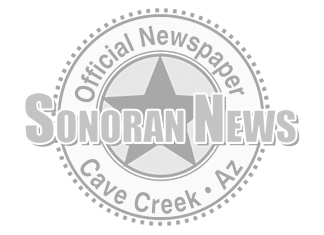 1930 – 2018
Eugene John DiBenedetto of Cave Creek passed away on January 13, 2018 after a long illness.  He was a gentle, loving husband and father, a learned man of integrity and great faith.
He was born on April 13, 1930 to Henry and Josephine DiBenedetto in Boston, MA., and lived his early life in Cambridge, MA., where he developed a life-long friendship with two special pals, Richard Gurner and Douglas Nieh.  He attended Ringe Tech and Boston University, where he was known for his stint as a sports announcer.  He received a BS degree in communication and business in 1952 and went on to a successful career in management at Polaroid Corp (27 years), Hughes Aircraft, and Motorola.
Gene was born into a large Italian family, who would gather every evening for a traditional Italian dinner to review the day's events and make plans for the following day.  This closeness, full of warmth and respect was instrumental in molding his character.  A niece, Roseann Fassbinder of Mesa, and a nephew, Albert DiBenedetto of Scottsdale, are younger members of this amazing family. He leaves three other nephews, Guy and
Henry DiBenedetto of MA and Richard DiBenedetto of WA. and two nieces,
Nancy Kivlehan of NH and Eleanor Silva of MA.
Because of a deep sense of patriotism, he enlisted in the Army reserves, He was soon called to active duty at Fort Bliss,. El Paso, TX, where he was proudly part of the 259th F.A. Artillery Battalion, which was the army's very first deployed nuclear battalion.  He was sent to White Sands Proving Grounds and then to Mainz, Germany, where the 259th became legendary for its mission "to deter and defend  against a massive planned attack on Western Europe in support of the Russia/Warsaw Pact."  Because this unit possessed a nuclear proficiency and long range capabilities, it provided a counterbalance with power, punch and versatility unlike any other field artillery.
Gene had a life-long love of reading, especially history and geo-politics. He loved flying his own airplane and all the adventures this brought, including courting his wife Connie. In 1980 he and Connie moved to Arizona where they built Cave Creek Farm and enjoyed horses and a wonderful social life. He was a great storyteller and loved telling tales of old Italy, Cambridge antics, ranch life and his service experiences. He developed long and fast friendships, including Judy Wilson Pinter of NH and family, and enjoyed staying close and sharing the lives of his step children: Michael Reed of Salt Lake City, Liz Pontani of Phoenix, Eric and Peter Lindbom of Maine, and F. Tracy Paul of Indianapolis.
He was a faithful member of Central Congregational Church in Chelmsford, MA for many years and served on the State Committee for Church and Ministry and as chairman of the deaconate. Most recently, he was an active member of Good Shepherd of the Hills Episcopal Church in Cave Creek where a memorial service will be held on Saturday, February 3rd at 11:AM.
Donations can be made in Gene's honor to St. Vincent de Paul in Phoenix. 602.266.GIVE (4483).