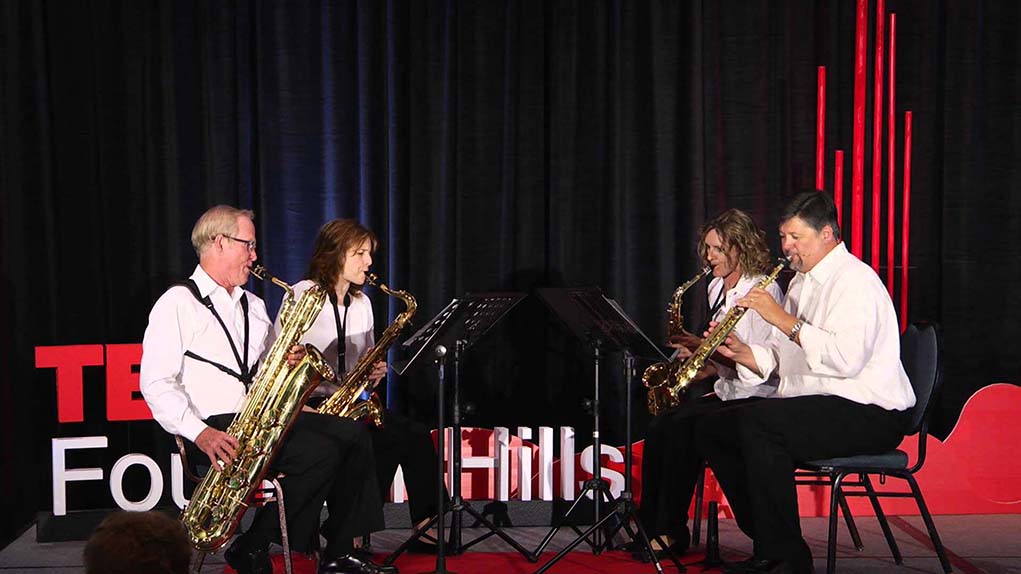 Desert Hills Presbyterian Church, located at the corner of Scottsdale Road and Carefree Highway, welcomes the Fountain Hills Saxophone Quartet as its premier concert of their "ARTS AT THE ROCKS" series.
This free concert of classical to jazz, ragtime to patriotic music, begins at 4pm on Sunday, February 11 in the DHPC Sanctuary.
For further information call 480-488-3384. Come join us!