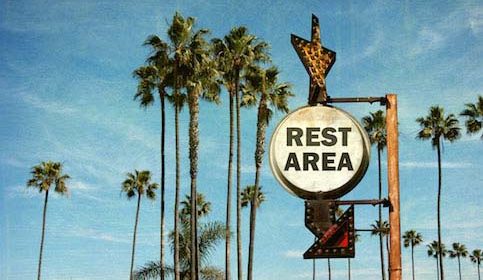 Typically, highway rest stops consist of food chains and well-known multi-million dollar corporations. However, Governor Doug Ducey is looking to change that narrative up a little bit. The Arizona Governor recently wrote a letter to the U.S. Transportation Secretary, Elaine Chao, asking to allow private businesses to open up shop at highway rest stops. This exemption would counteract a law put into effect on January 1, 1960 that prohibits private activities from being held at rest stops in all but 14 states.
The letter points to other states adopting similar public-to-private partnerships in order to provide, "Better, safer, and more modern rest stop facilities." Early estimates attached to this proposal see this exemption bringing in additional profits for Arizona. The Republican Governor pointed to Connecticut as a precedent, noting that the state follows this modern model and is expected to rake in a net of $100 million over a 35 year period.
The big hurdle in the way of this proposition is the fact that NATSO, the association that represents truck stop owners, is against the idea of privatization. They argue that allowing for private business to open near the interstate would jeopardize commercially-run businesses that have become staples on highway rest stops. Furthermore, NATSO believes this will put a dent in tax revenue for the state.
As NATSO's CEO, Lisa Mullings, explained, "You talk about privatization of something and it sounds very innovative, it sounds like you're getting the state out of the business of providing services and you're letting the private sector do it, but that is not at all what is happening. What happens is that this is a state-sanctioned monopoly that they're setting up on the shoulder or the median of the road."
Governor Ducey called this response archaic. He described the old law as a prohibition that, "Punishes younger states, especially in the west." No word on yet on if private businesses will get the green light.