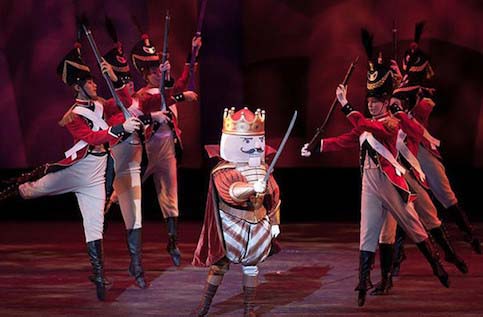 Ballet Arizona's 'The Nutcracker', performed right in the Valley is considered among best in nation.
Recently, a dance critic with the New York Times named Ballet Arizona's The Nutcracker one of the three finest in the country. The other two high honors named are performed by Ballet West in Utah and Richmond Ballet in Virginia.
Hannah Cooper, the marketing manager for Ballet Arizona, said what makes their version of The Nutcracker one of the best is that they have more than 150 professional dancers in their performance, hundreds of beautiful costumes and the $1.8 million production that includes cinematic video projections and a glittering snow storm.
"It has all of the classic elements," Cooper said about Ballet Arizona's The Nutcracker. "It has the mice. It has the mouse king. It has the sugar plum fairy. The snow scene with snow falling down. "It is just a magical experience."
It is not too late to enjoy the seasonal performance. Ballet Arizona dancers are performing The Nutcracker at the Phoenix Symphony Hall for the next two weekends and are joined by live music by the Phoenix Symphony.
Cooper described the performance as an "experience that you'll never forget." She also said going to see The Nutcracker is a perfect way to get into the "holiday spirit."