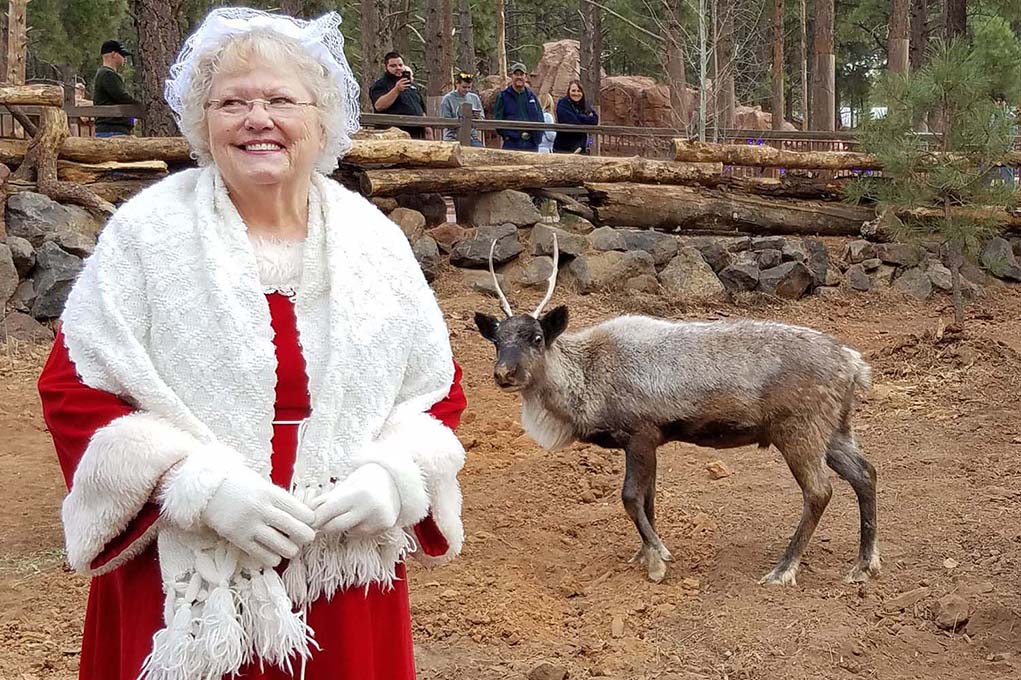 WILLIAMS – Bearizona welcomes the arrival of Porter, Amber, Shandy, Bud and Stella. The Reindeer have a new corral and barn to call home, right inside Fort Bearizona. The herd can also be seen roaming about in their 15 acre area in the Drive-thru portion of the park.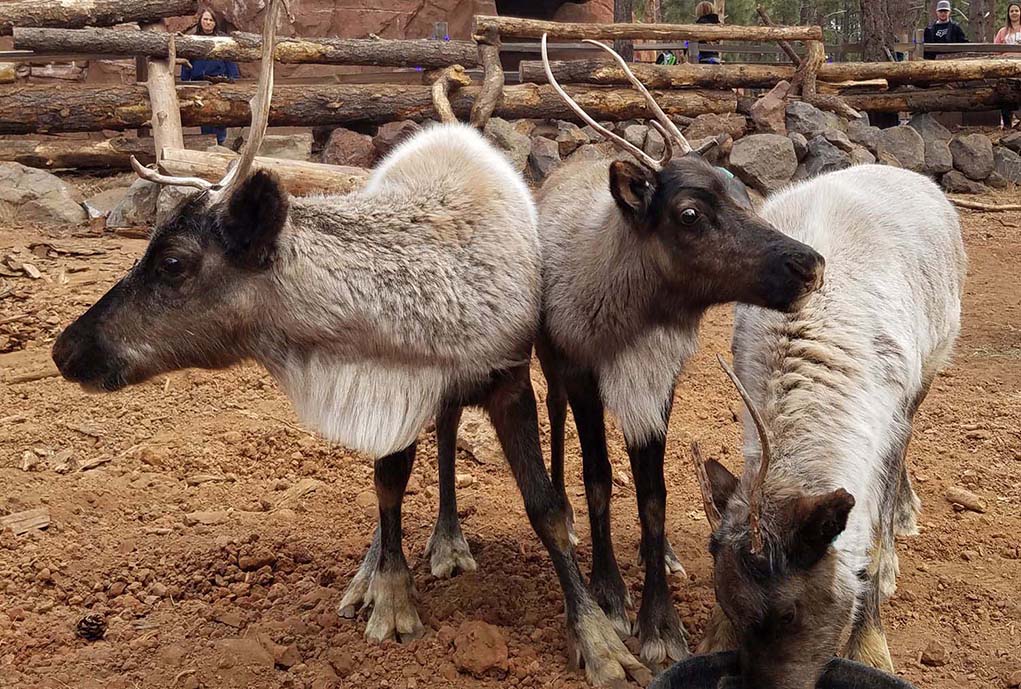 This arrival is just in time for the kick-off of Bearizona's Wild Wonderland. This family friendly event will help you get in the spirit of the Christmas season as you enjoy the magic of Bearizona at night. Wild Wonderland runs Friday/Saturday/Sunday evenings (December 1 – December 17), then every evening (December 18 – December 30). Wild Wonderland is closed on Christmas Eve and Christmas Day.
About Us: Bearizona is a wildlife park which invites guests to experience a scenic three-mile drive in their own vehicle, witnessing North American animals in their natural environment. In Fort Bearizona, visitors can leisurely stroll along winding walkways through the forest for an up-close view of even more animal antics. Finally, guests are encouraged to catch the complimentary Birds of Prey free flight show, where they will come face to face with hawks, owls and other raptors.
Bearizona's mission is to promote conservation through memorable and educational encounters with North American wildlife in a natural environment.