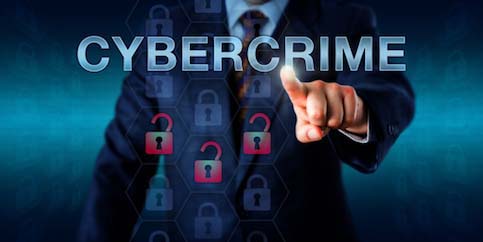 A recent study concluded that Arizona ranked as number 7 in the country, in terms of cyber-crimes reported. Hard data that contributed to Arizona's position on the list included the fact that last year alone, 60,500 residents of Arizona were affected by cybercrime, amounting to $20 million dollars in damages.
60 Plus Year Old Men Are Most Common Victims
Men of the age of 60 and above were seen to most often fall victim to cyber criminality. The report was conclusive in the fact that nationwide, women suffered from cyber-crimes far less often than men. This is in part due to the fact that men tend to shop online more frequently.
California ranked at the top of the list for the worst state experiencing the highest volume of cyber-crime. Other high-ranking states included New Mexico (5) and Nevada (3).
Cybersecurity has steadily become an increasingly relevant hot-button issue for Americans. Americans who possess internet access, purchase online goods on nearly a monthly basis, and therefore the need for ramped up cyber security is undeniable.
Easy Ways Of Developing Increased Cyber Security
There are many precautions the individual can take to further ensure that they do not become a victim of a cybercrime. Some of the most basic safety measures include the use of strong passwords, having a personal Wi-Fi network, and refraining from opening odd-looking links. Shopping done on websites that are not widely known retailers, should be inspected for familiar payment methods such as PayPal, before making purchases. Links in email ads asking for personal information should always be avoided. Antiviral software is more commonly used in conjunction with desktops or laptops than with mobile devices, and therefore shopping on a mobile device could more easily lead to security risks.