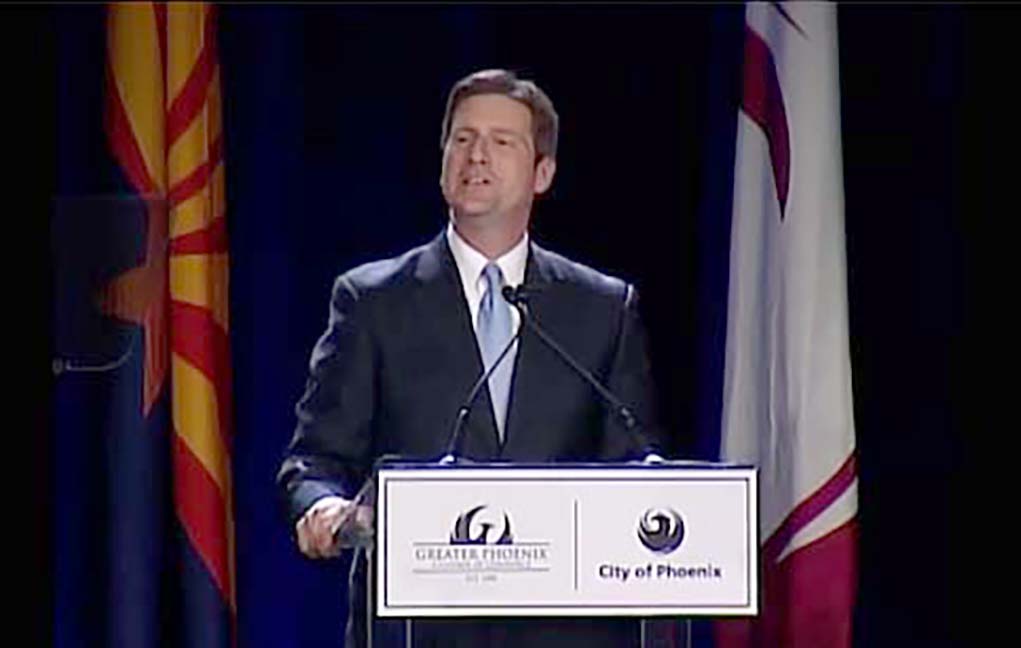 The Governing Magazine, a national monthly magazine that focuses on state and local government in the United States, recently announced its list of public officials of the year. Among those receiving this years honor included the Mayor of Phoenix Greg Stanton. Stanton has been serving as Phoenix's Mayor since 2012, and was the only mayor to make this year's list.
The magazine cited a variety of reasons regarding why he was named as one of the top officials in the US including his success in strengthening the city's economy following the Great Recession. The unemployment rate of Phoenix has steadily declined under his leadership, and he has also helped increase tech jobs in the city by over 18 percent.
Stanton has also been praised for making Phoenix a more sustainable city. Not only is he credited with cutting greenhouse emissions by 15 percent, but he also advocated for replacing streetlights with LED bulbs and making city buildings more energy-efficient. Some of his other accomplishments include saving taxpayers millions, passing a law to end discrimination and championing a 35-year, $31 billion transportation.
Stanton will not be running for reelection in the 2018 mayoral race, but will run for a Congressional seat held by U.S. Rep. Kyrsten Sinema instead. According to the Governing website, they have honored individual state and local government officials every year since 1994. Elected, appointed and career officials from any branch of state or local government are eligible. Nominations are evaluated by a selection committee, which, after painstaking research, chooses the winners.