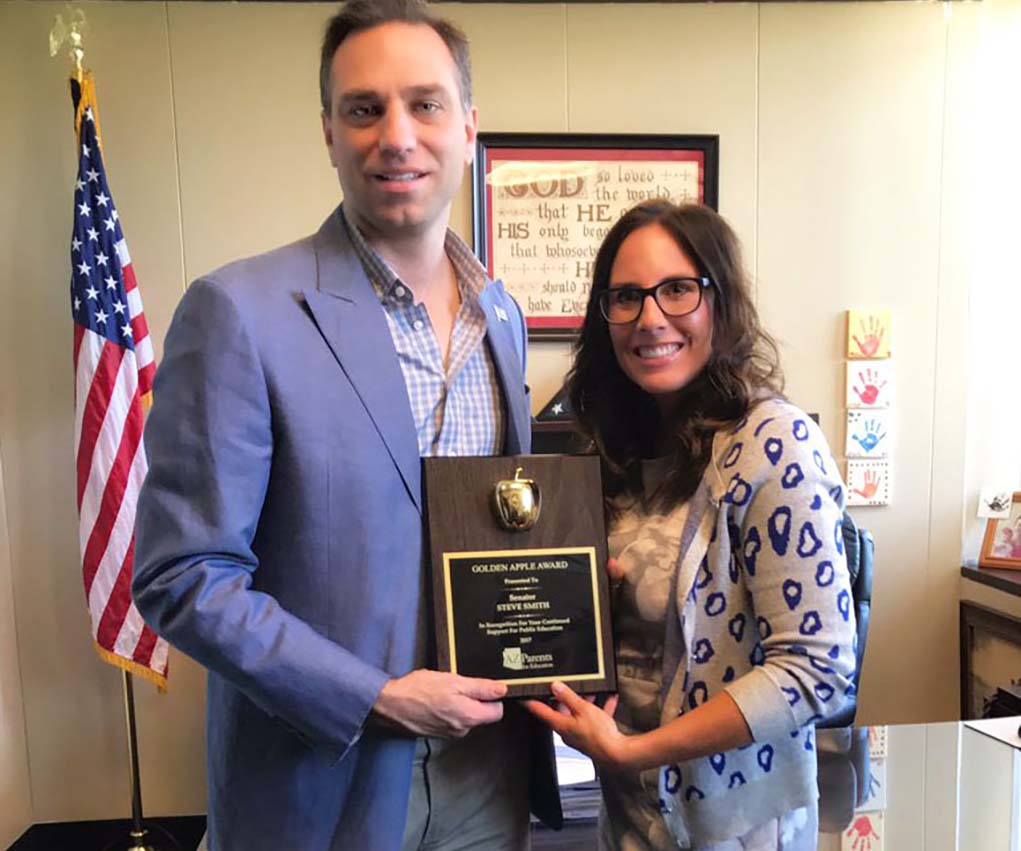 Award recognizes Smith's accomplishments on behalf of AZ Education
GOP 1st Congressional District candidate Steve Smith has been awarded the 2017 Golden Apple Award by Arizona Parents for Education.  AZ Parents for Education is a statewide group of parents committed to ensuring Arizona children have the tools they need to be successful.
The Golden Apple Award is given in recognition of a legislator's strong and continued support for public education.
"I am very grateful to Arizona Parents for Education for this award and for the hard work they do at the State Capitol working to constantly improve our public education system. It has been great working with them and I will continue to make public education a priority." said Steve Smith.