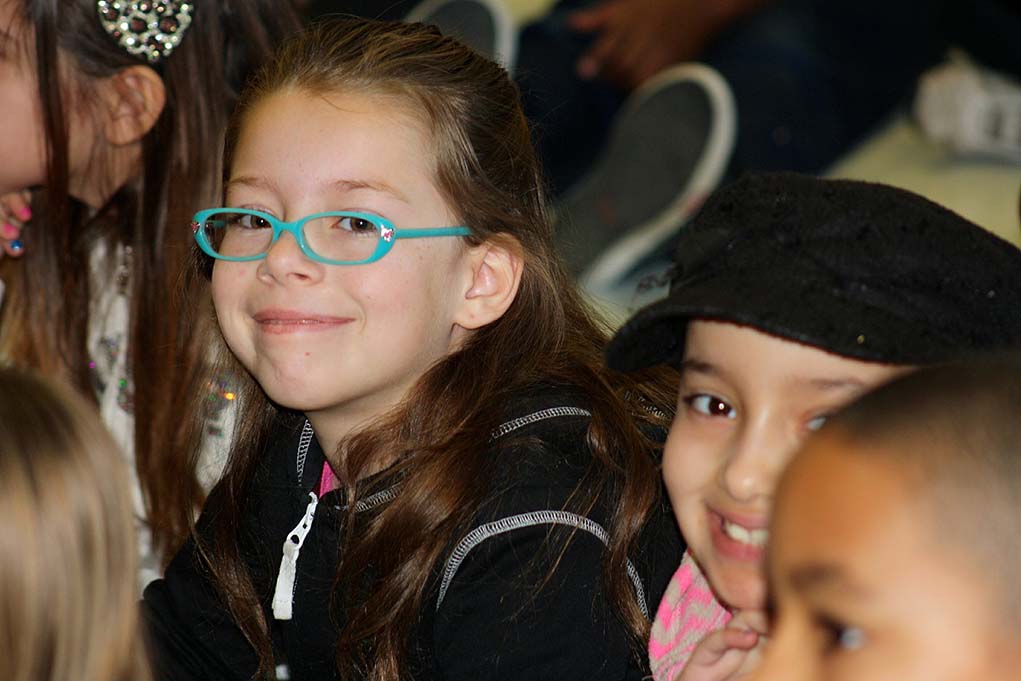 GLENDALE — Gov. Doug Ducey is proposing more spending to help students with vision and hearing disabilities get a jump-start on their reading skills.
"We want to support early intervention for the hearing-impaired and the visually impaired children so these kids can be prepared to read, to learn, and to be successful in school, just like every other child," he said in a speech Thursday.
Ducey, noting that the ability to read is "an invaluable skill," said that's partly why he put money into this year's state budget to restore state funding for full-day kindergarten, albeit only for students at schools with the highest percentage of students in poverty.
This, the governor said, is a logical extension of that.
But Ducey, speaking to reporters after his speech, said restoration of state-funded full-day kindergarten for all is not in the cards. He said the money for that — estimated at $240 million — just isn't available. Universal full-day kindergarten funding was enacted in 2006 and killed five years later.
Gubernatorial press aide Daniel Scarpinato said he could not provide a dollar figure for the cost of what Ducey is proposing for the students with vision and hearing issues. But he said it will be a "significant investment."
And while the goal is the same — to get children ready to read — the focus is sharply different than with full-day kindergarten. Instead, it is aimed at children from birth to age 3.
Children are tested at birth for hearing and vision acuity. If there are problems, the state seeks to get help for the parents, said Dawn Wallace, the governor's education adviser.
Most of that aid goes through the Arizona Schools for the Deaf and the Blind.
But those schools in Tucson and Phoenix do not take children until age 3. In the interim, Wallace said the state has 17 specialists who go out and work with families around Arizona several times a week to help them get what they need.
She said the average caseload for each of these 17 specialists is 24 children, too much to accomplish what's needed. And failure to intercede early with children can doom them to lifetime failure, Wallace said.
"How can you go to preschool if you can't communicate with your parents or with your teacher?" Wallace said. "If you don't help them learn how to speak or use sign language, or you don't help them with hearing aids, or you don't help them with Braille, by the time they go to school at 3 they're not ready. And so they fall behind."
The governor's plan is to hire 21 additional specialists.
"These kids are visited maybe twice a month," she said, adding that the specialists not only are teachers but also ensure that the health issues and medical equipment needs of the children are met.
"So what we're trying to do is increase the number of visits per child. But we're also trying to decrease the number of kids every teacher goes to so that they can spend more time with those kids."
Ducey said his proposal is an outgrowth of his belief that the ability to read by the third grade is crucial, and that learning to read by age 3 allows children to "spend the rest of their life reading to learn."
He said this budget request fits in the same category as the $10 million he got lawmakers to put into full-day kindergarten programs this budget year "with a focus on our low-income schools and neighborhoods."
"And we need to do more," he said.
But Ducey said the state can't afford to fund full-day kindergarten for all schools throughout the state, so instead it pays only for half-day programs.
Click Here To Read The Story Online.
For more information or assistance, contact Governor Ducey's press office: (602) 542-1342.