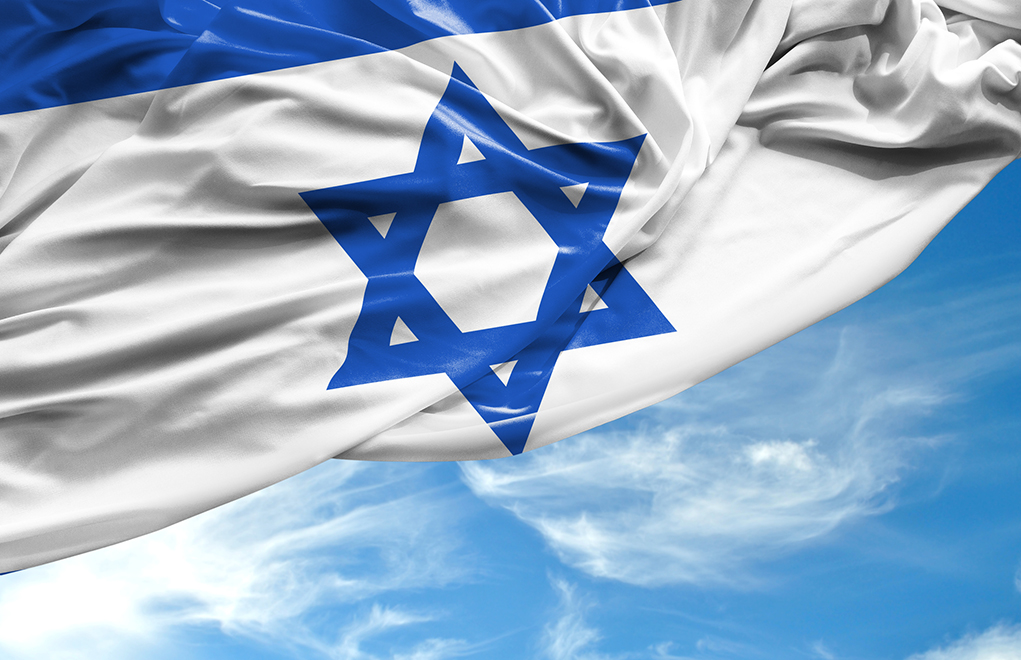 PHOENIX – In August 2016, a grand jury indicted Jared Mark Caros on one count of willfully and knowingly making a false statement in an application for a passport.
In 2010, Caros made false statements in an application for a U.S. passport, falsely claiming the identity of a man from Payson, Ariz. The U.S. Department of State discovered Caros' fraud in 2016 when the Payson man applied for a U.S. passport. Caros, a U.S. citizen, was arrested by Diplomatic Security agents upon his return to the U.S. from service in the Israeli Military.
Caros was found guilty in June 2017 after a jury trial.
On Oct. 20, Caros' Public Defender Jon M. Sands filed objections to the probation officer's failure in his Oct. 18 presentence report to recommend a two-level downward adjustment to Caros' offense level for acceptance of responsibility.
Sands argued Caros had a constitutional right to put the government to its burden of proof, which Caros did by going to trial, raising no affirmative defense, calling no witnesses and presenting no case.
Sands went on to say, "His theory of the case was that the government had not proved beyond a reasonable doubt that he made a false statement in a passport application. The downward adjustment … cannot be denied because he exercised this constitutional right," and suggested Caros, who served 14 days of presentence incarceration, should receive a probation-only sentence.
It was only after a jury found him guilty and during his sentencing hearing that Caros "accepted responsibility for his offense and expressed considerable remorse."
Citing a 1991 Ninth Circuit case, Sands said, "It is of no consequence that acceptance comes at the eleventh hour – the only requirement is that it be sincere," noting the grant of a downward adjustment where the defendant was sincerely remorseful even though his expression of remorse came during his sentencing hearing.
On Oct. 24, the U.S. Attorney's Office for the District of Arizona asked the court to overrule Caros' objection to the presentence report and sentence defendant to a low-end guideline sentence of 10 months imprisonment followed by three years of supervised release.
Acting U.S. Attorney Elizabeth Strange stated Caros "put the government through the burden of a trial where his strategy was attacking the victim's character and shifting blame to the victim. Defendant did this by admitting records from a completely unrelated case in which the victim is currently completing a deferred prosecution, and asking the jury to surmise that the victim could not be trusted, and was somehow involved in the theft of his own identity. This was an unnecessary, embarrassing, and difficult experience for a victim that already had his identity stolen by this defendant."
Additionally, prior to the case going to trial, Caros was offered a probation-eligible plea capped at the low-end of the guideline range but he rejected that plea agreement.
Caros also rejected offers to participate in discussions of what he did and why he did it with the possibility of a deferred sentencing agreement.
Strange surmised Caros, his counsel, or both, expected even if they took his case to trial and lost the court would still only sentence him to probation.
It was only after it became clear the court was only seconds away from sentencing Caros to prison that he requested time to consult with counsel and only then did he come forward and offer an explanation of what he did.
Strange stated, "This explanation was offered not in an effort to save time, resources, or avoid unwarranted embarrassment of the victim, but rather in a last ditch effort to avoid going to prison.
"During his explanation defendant made clear that the victim had absolutely nothing to do with the commission of this crime. Defendant then proceeded to tell an extraordinary story involving the kidnapping of a family member, abuse, and alleged that fear was the reason he committed this crime. In terms of corroboration of this story, defendant said that he compiled a '40-page report with 10 pages of book quotations and photos and everything else that is available if anyone wants it.'"
The government found Caros' story difficult to believe, including the statement his father is a former high-ranking police officer in Payson, yet he couldn't get help from law enforcement.
"[D]espite his training and experience with self-defense and firearms as a paratrooper in the Israeli Military, defendant claims he was afraid of 'Dawn' and in a 'moment of panic and stupidity' decided to commit this crime, yet this was a crime that took months to commit."
Despite the government's requests to review the 40 pages of documentation Caros stated in open court was "available if anyone wants it," in an attempt to see if there was anything to corroborate his story, the government was subsequently informed by the defense they would not be forwarding any materials.
Strange stated, "Now, after putting the government through the burden of trial, shifting blame to a victim that defendant knew had absolutely nothing to do with the commission of this crime, and refusing to provide the documentation he claims corroborates his story, objects to the presentence report and asks the court to award him acceptance of responsibility. For the following reasons, defendant's objection should be overruled, and he should be sentenced to no less than a guideline sentence followed by three years of supervised release."
Although the defendant's supplemental sentencing memorandum argues his violation was not inherently dangerous.
However, the government stated, "While that may be true, the argument misses the point that in this case when the Department of State discovered defendant was a member of a foreign military that had fraudulently obtained a U.S. passport, it created legitimate security concerns, which triggered a costly and time-consuming investigation.
"This was a case where Department of State agents had to reasonably assess why a member of a foreign military who already had a U.S. passport would fraudulently obtain another passport with somebody else's identity. Since defendant was already of drinking age, and could freely enter and leave the United States, the agents had to address the possibility that the passport was being used to travel for covert military purposes. The agents had to acknowledge the possible danger when assessing the resources necessary to appropriately investigate this case. They also had to consider the ramifications of this fraudulent passport showing up a crime scene or terrorist attack, and having it come to light that they knew defendant fraudulently obtained a U.S. passport, but did not allocate adequate resources to apprehending defendant. Given what they knew, the Department of State agents had a duty to actively track and apprehend defendant, which led to agents to search for defendant in Philadelphia, and upon discovering defendant was in Israel, making efforts to ensure he was apprehended upon returning to the United States."
The government notes Caros could have been eligible for probation had he accepted responsibility in a timely manner but chose not to thinking he could still get probation after trial and stated, as an alternative to the guideline sentence of 10 months imprisonment, "If the court wishes to give defendant credit for his admission of guilt seconds before imposition of sentence at the last hearing, the court can split the sentence, sentencing Defendant to five months incarceration, and five month of home detention, followed by supervised release."
On Oct. 26, Senior U.S. District Judge Neil V. Wake sentenced Caros to 10 months in prison with credit for time served, followed by supervised release for one year.
In addition to the standard conditions of release, Wake prohibited Caros from unlawfully possessing a controlled substance, including the use or possession of marijuana even with a physician's certification, plus periodic drug tests, with the first test within 15 days of release from imprisonment.
Caros must self-surrender to serve his sentence either to the U.S. Marshal in the District of Arizona or to the U.S. Marshal in the Western District of Kentucky by 12 noon on Jan. 2, 2018.