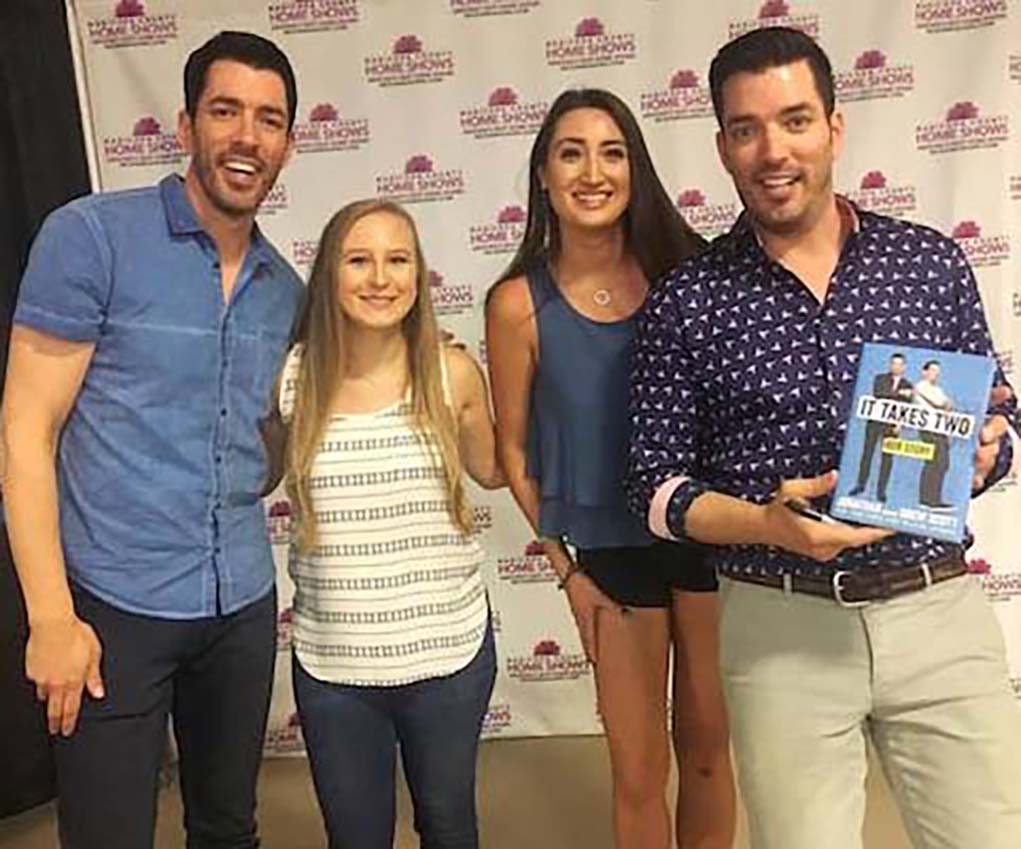 HGTV Stars Jonathon and Drew Scott from "The Property Brothers" visited the Valley of the Sun over the weekend and attended the Maricopa County Home and Garden Show.
The Scott brothers presented to a room of over 2,000 fans their tips for remodeling and finding your dream home. After showing a collection of remodel "fails," the main theme of their presentation was to always enlist the help of a professional before taking on any big projects on your own.
In addition to sharing some of their secrets, the brothers teased their upcoming "Property Brothers" season, which airs next month, and shared their favorite memories of past seasons.
Following their presentation, the Scott brothers took pictures with their fans and signed copies of their new book, It Takes Two: Our Story.