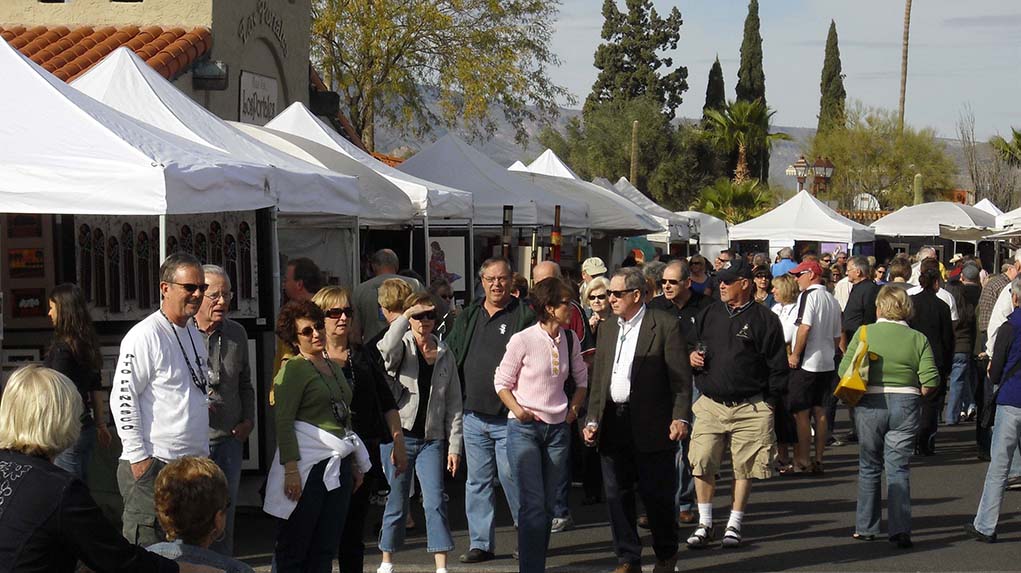 CAREFREE – Thunderbird Artists kicks off its 36th season with the Carefree Fine Art & Wine Festival taking place Friday, Saturday and Sunday, Nov. 3, 4 & 5 along Ho Hum and Easy Streets in downtown Carefree. Now in its 24th year, the November Carefree show features 150 renowned, juried artists who will showcase and sell their original work from 10 a.m. to 5 p.m. each day.
Master sculptor Jacinthe Dugal-Lacroix, the show's featured artist, is best known for her evocative sculptures, which capture the energy and movement of the human form and express a tornado of emotions and a sensibility rarely seen. Dugal-Lacroix, who participated in the Arizona Fine Art EXPO last year, will be making her debut at the Carefree Fine Art & Wine Festival.
"We are thrilled to welcome Jacinthe to our Carefree show," said Denise Colter, vice president of Thunderbird Artists. "Her work is magnificent and breathtaking. Not only are her sculptures correct in terms of composition, they capture mood and movement, which is not easy to do. Some sculptors excel at anatomy, but their pieces may look frozen. That's not the case with Jacinthe's work."
Dugal-Lacroix grew up in Ottawa, Canada, and started painting as a hobby. When her children grew older, she decided to attend the Ottawa School of Art in Ottawa, Ontario. Over the past two decades, her work has evolved from classical to abstract. About a year and a half ago, she and her husband, Marc, gave up their home to travel throughout North America full-time in their RV. They exhibit at shows throughout the United States and Canada and also represent other artists at galleries.
"It's quite an adventure," Dugal-Lacroix said. "Our RV is 40 feet long and we have a 27-foot trailer hooked to the back. Bumper to bumper we are 70 feet long. We call it the Vagabond Bus," she said, laughing. "I can sculpt smaller pieces inside of the RV, but most of my work is done outside at campsites and other stops."
While her pieces range from life-size to table-top, Dugal-Lacroix plans to exhibit a new "Dancer" series of smaller sculptures and paintings at the Carefree festival. The sculptures will range in size from 12 to 28 inches and will be priced moderately starting at $1,900. Patrons may choose to commission larger sculptures from the same series. The paintings will also depict dancers to compliment the sculptures.
Admission to the Carefree Fine Art & Wine Festival is $3 for adults, and free for children 17 years or younger. Parking is free all weekend. For more information, call (480) 837-5637 or visit www.ThunderbirdArtists.com.