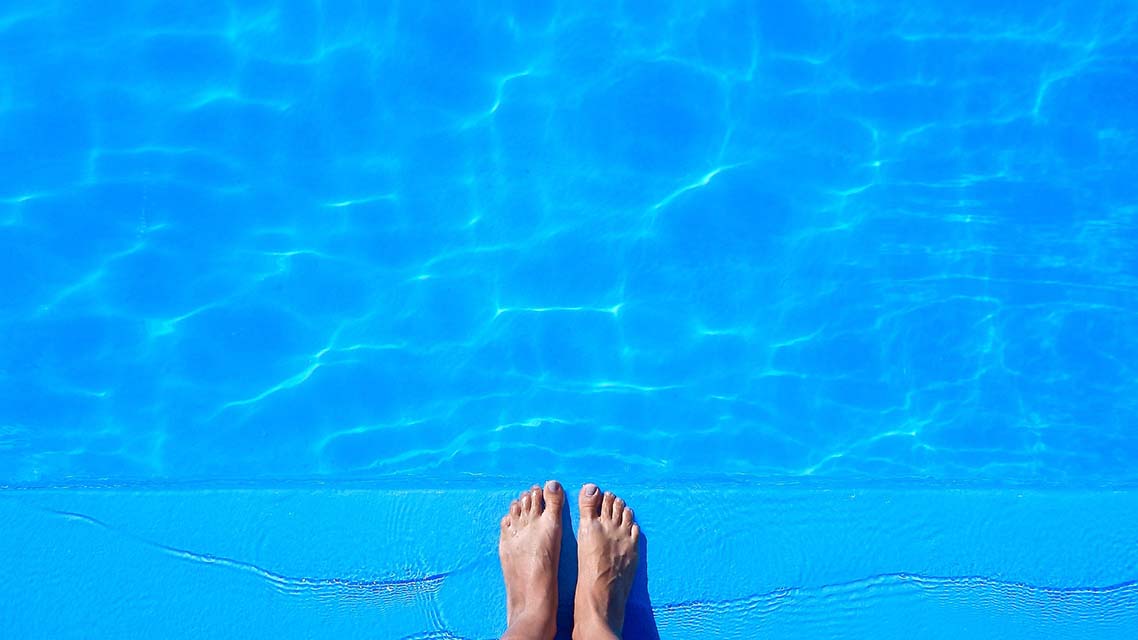 SALT RIVER PIMA MARICOPA INDIAN COMMUNITY – As Talking Stick Resort closes out the 2017 RELEASE pool party season, it will conclude with five of the summer's hottest concerts. Each Saturday in August and ending Labor Day weekend, Scottsdale's premier pool party will celebrate with a roster of renowned DJs and giveaways beginning Saturday, Aug. 5 through Sept. 3.
– Porter Robinson, Saturday, Aug. 5
The end of summer celebration will kick off with Porter Robinson on Saturday, Aug. 5. His career began early; producing music by age 12 and gaining recognition by the time he was 18. Now, six short years later Robinson has earned numerous number one singles across EDM genres. He has also been named Artist of the Year by MTV and was ranked 90 in DJ Magazine's Top 100 DJ list in 2016. Tickets for Porter Robinson start at $30 and doors open at 11 a.m.
– DJ Vice and Brody Jenner's Birthday Celebration, Saturday, Aug. 12
Another great season of RELEASE won't be the only reason to celebrate in August, it also happens to be Brody Jenner's birthday, and he is bringing his party to the Talking Stick Resort pool. The TV personality turned DJ is best known for appearances on "The Hills" and "Keeping Up with the Kardashians," but in recent years has toured the country as a DJ.
Joining Jenner will be DJ Vice, a top radio personality and DJ. Named one of "America's Best DJs," Vice has collaborated on remixes with the likes of Rihanna, Kelly Rowland and Capitol Cities and has numerous club hits including "World is Our Playground," "Bright Lights" and "Love Again." DJ Vice and Brody Jenner's Birthday Celebration is free for ladies all day. Men are free before noon and $10 after. Doors open at 11 a.m.
– Kaskade and Lema, Saturday, Aug. 19
Grammy nominated singer, songwriter, producer and remixer, Kaskade is an icon in dance music. His recent release, "Automatic" earned the #2 spot on Billboard's Dance/Electronic Albums Chart, and he has more than 50 million streams on Spotify. Kaskade is also the first EDM artist to sell out New York City's Barclays Center and the Staples Center in Los Angeles.
DJ Lema plays with Kaskade each year for Summer Lovin' but has also joined van Buuren, Dash Berlin, W&W and Erick Morillo, to name a few. On his own, he travels the world with residencies in Las Vegas, where he was named #1 DJ, New York City, Miami, Los Angeles and Australia. Tickets to Kaskade and Lema start at $35. Doors open at 11 a.m.
– Local Valley DJs, Saturday, Aug. 26
Continuing the celebration, RELEASE welcomes some of the Valley's best local DJs. In addition to great music, partygoers will receive branded RELEASE swag including hats and sunglasses. Drink specials will be offered as well as a championship game of Cornhole. Entry is free. Doors open at 11 a.m.
– Tiesto, Sunday, Sept. 3 (Labor Day Weekend)
The close the 2017 RELEASE season and end of summer will be officially commemorated when Tiesto, the performer many consider to be the "Godfather of EDM" hits the stage. Voted "the Greatest DJ of All Time" by MixMag magazine and as the "Best DJ of the last 20 years" by DJ Magazine, Tiesto continually inspires upcoming artists, and his six-hour sets have become legendary. This marks the first time the Grammy award winning, platinum certified producer and DJ has appeared at RELEASE. Tickets to Tiesto start at $35 and doors open at 11 a.m.
Since its inception, RELEASE has become the premier pool party in the Valley. The expansive space, VIP and cabana service and state-of-the-art audio and visual make it a summer staple. Further, the party's continued partnership with Relentless Beats, a groundbreaking enterprise that has booked and promoted Electronic Dance Music acts for nearly 20 years, brings RELEASE entertainment to a new level.
To learn more information about the pool party series, VIP cabana rentals or daybed reservations call 1 (866) 877-9897 or visit http://www.releasevip.com/. Must be 21 or older to attend.