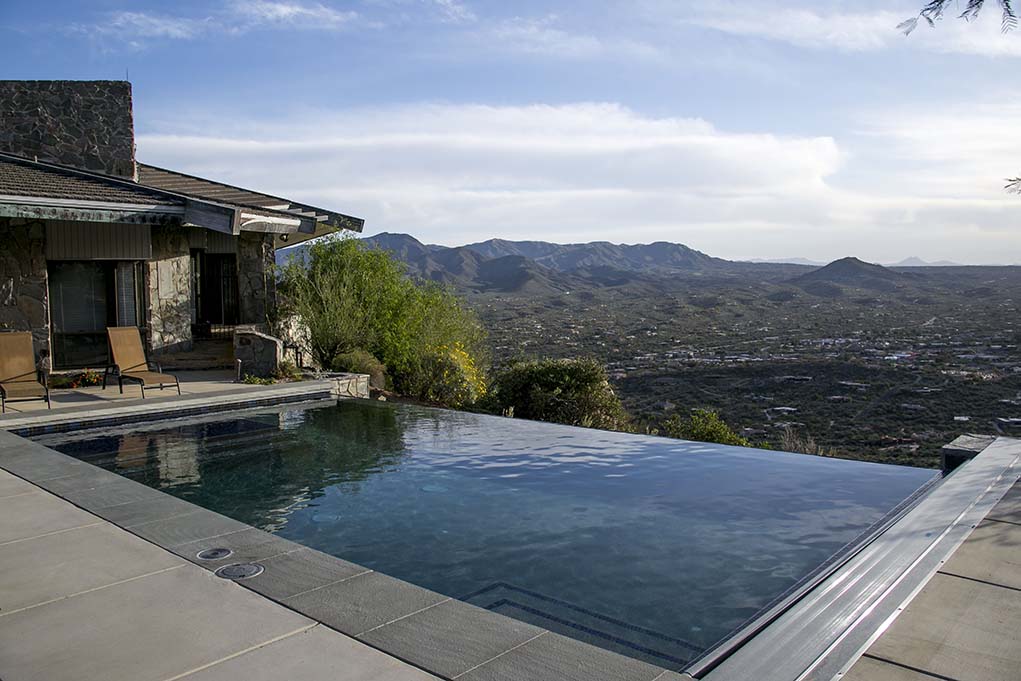 CAVE CREEK – Azul-Verde Design Group, Inc. virtually does it all and has been for more than 20 years. Pretty much A to V, from new builds with virgin lots, to new-to-them homeowners who don't care for the existing outdoor conditions that may not meet their needs and/or tastes, to long-tenured residents with dated or dilapidated landscape features.
There's a reason this family-run business (landscape architect Michael and wife Cathy Rockwell, along with Gary Orlando, construction manager) has racked up more than 100 awards (and is rated A+ by the BBB). They take their time (prelim design takes six to eight weeks alone), never rushing and NEVER compromising quality. So if you need custom swimming pools/spas, modern gardens, xeriscape plant material, outdoor kitchens/BBQs, shade sails, cozy courtyards, exterior lighting/irrigation, and/or outdoor dining/living areas, Azul-Verde should be your first call.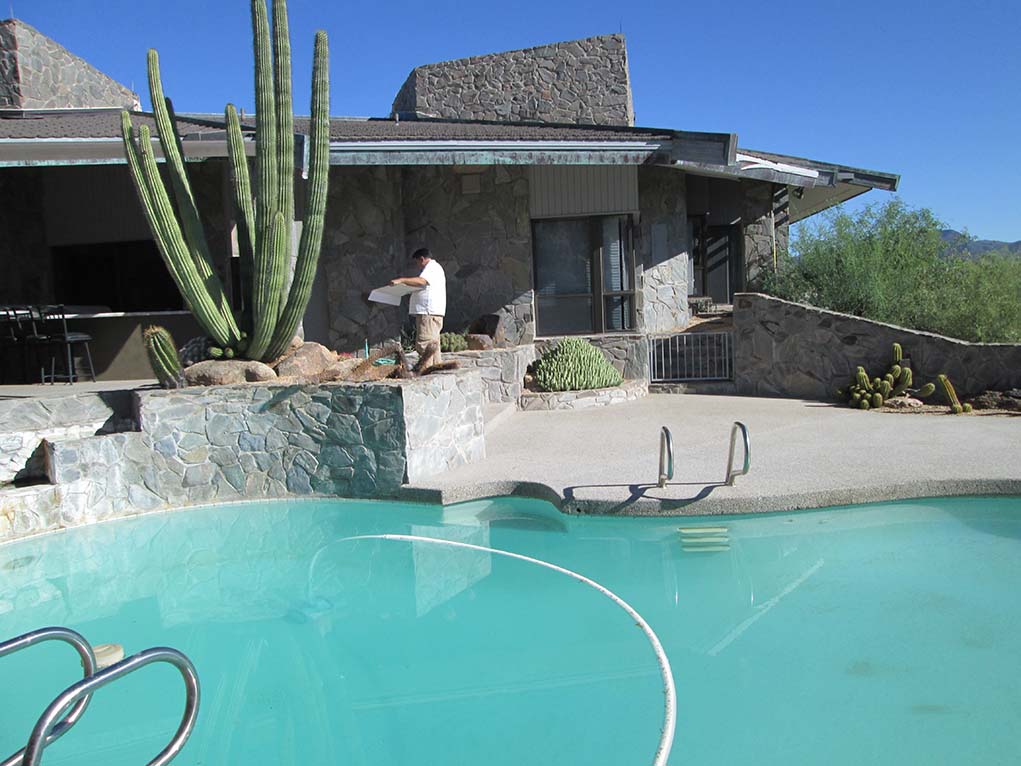 In addition to doing outstanding work, the Azul-Verde team is innovative; they buck trends, they don't follow them! "Before Mike comes out, he gives people 'homework,'" Cathy explained. Mike wants potential customers to show him what they want, and he asks lots of questions. He wants to see people's preferences from magazines or online. Cathy added, "The first meeting at a client's house can take an hour or two." Once Mike grasps the vision, he creates a detailed plan. "It's not just a sketch," Cathy said. Not only are plans intricate, Mike does them by hand!
Once a project is underway, Rockwell and Orlando take care of everything from start (permits, HOA approval, site analysis) to finish (extending into maintenance for your now-breathtaking property if requested). The folks at Azul-Verde are thorough; they can work within budget constraints. If you want a pool now … and a ramada down the road, phases are fine! With more than 30 years in the industry, Mike assures, "Good design doesn't have to be expensive, it just has to be thoughtful."
Snowbirds, this is the ideal time to return to a redesigned property, without having to live through renovations. (You're promised progress pictures.) If you have the summer off (or work through), call Azul-Verde Design Group to commit today. They are licensed (ROC# B-4 108046), insured and ready to create something brilliant. See azulverde.com for dream property transformations, then call 480-595-0611 or visit 7020 E Bella Vista Dr. to wow your own little world.