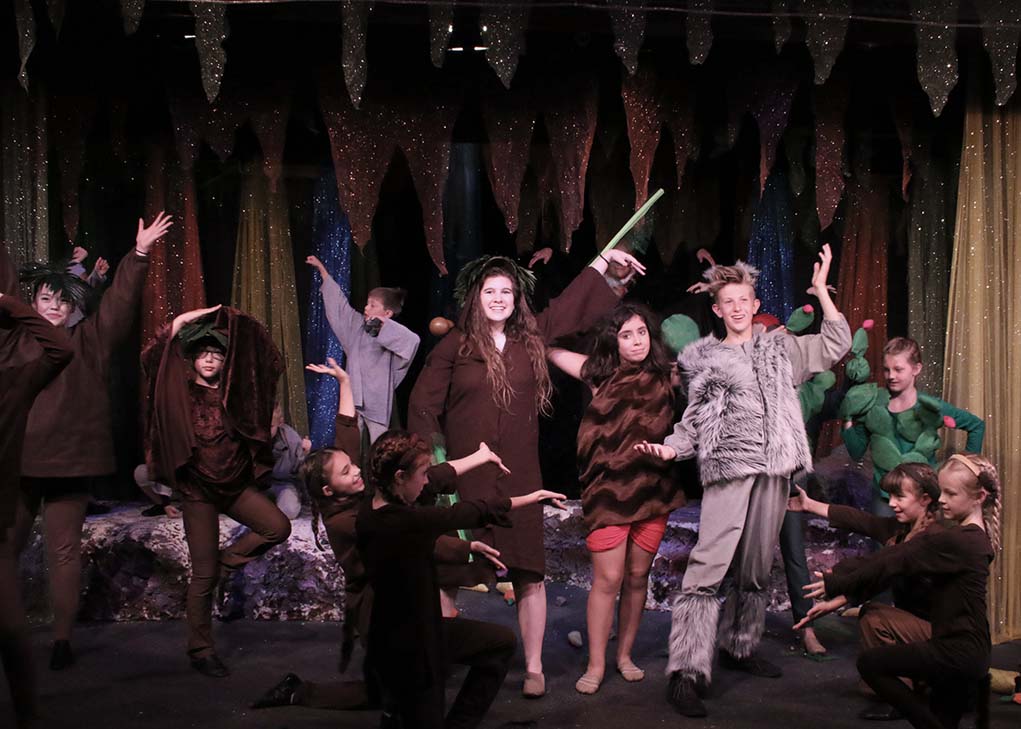 WHAT: Fountain Hills Youth Theater Production of Disney's The Jungle Book Kids!
WHEN: Fridays & Saturdays at 7:00 PM and Sundays at 2:00 PM
June 2-18, 2017
WHERE: Fountain Hills Theater
11445 N. Saguaro Blvd., Fountain Hills, AZ
HOW: Reservations: (480) 837-9661 x3 Visa/MC/Amex/Discover or visit www.fhtaz.org
PRICE: $18.00 for Adults, $15.00 Youth 17 and under. Group and school rates available.
Fountain Hills Youth Theater proudly announces the opening of Disney's The Jungle Book Kids! The jungle is jumpin' with a jazzy beat in Disney's The Jungle Book KIDS. Specially adapted from the classic Disney animated film, Disney's The Jungle Book KIDS features a host of colorful characters and your favorite songs from the movie.
Banished by the ferocious tiger, Shere Khan, a human boy named Mowgli and his panther friend, Bagheera, are on the run in the deepest parts of the jungle. On their journey, the two meet a sinister snake named Kaa, a herd of elephants and a giant bear named Baloo, who teaches them the swingin' musical rhythms of the jungle. After surviving a dangerous encounter with a band of monkeys led by King Louie, Mowgli and Bagheera are forced to run for their lives. When Shere Khan returns, our heroes must rally their fellow animals into battle and restore peace throughout the jungle.
Disney's, The Jungle Book Kids! is produced by Kendra Lytle, directed by Ross Collins, with musical direction by Paige Beckman, choreography by Jenny Iverson and costume design by Kayla Etheridge.