CAVE CREEK – During the May 8 special meeting, with Councilwoman Susan Clancy absent, council voted unanimously to authorize the consolidated payout of the approximately $55,000 due to Town Manager Peter Jankowski through the remainder of his contract, which calls for it to be paid out within five business days.
Council then voted unanimously to appoint Town Clerk Carrie Dyrek interim town manager and agreed to increase her pay by $500 per pay period until a new town manager is selected.
Because some of the bleachers at the rodeo grounds are scheduled to be replaced in Fiscal Year 2018, which begins July 1, council directed the town manager to have those bleacher removed from the rodeo grounds.
The last item on the agenda was a presentation of the draft FY 2018 Budget by Finance Director Robert Weddigen.
Councilwoman Eileen Wright questioned line items regarding overtime pay.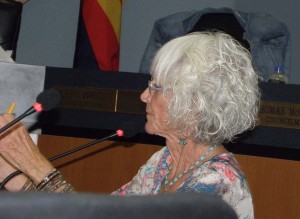 Weddingen explained it wasn't new but just broken out separately and was previously all rolled together under wages.
Vice Mayor Ron Sova asked if the fourth Public Works employee was budgeted or just on a wish list.
Town Engineer David Peterson said it was his recommendation to hire an additional employee, which Weddigen said was included in the budget.
In discussion of Special Events, Weddigen spoke about town meetings and discussions about a "holiday event" and possibly a parade.
Weddigen said the $10,000 budgeted was significantly inadequate to cover the event and stated $46,000 was more in line.
Dyrek said there were discussions about whether staff would be able to handle the event right after doing Taste of Cave Creek.
Mayor Ernie Bunch said he stated in the past he didn't care one way or the other as long as it doesn't cost the town money.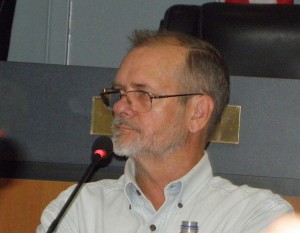 Sova asked how the town could offset the cost of the event.
Weddigen said there was discussion about APS possibly sponsoring the event since it would be an electric light parade.
However, he stated APS was already sponsoring Taste of Cave Creek.
Councilman Thomas McGuire voiced concerns about staff taking on too much.
Bunch asked how Weddigen came up with $46,000.
Weddigen enumerated all the components of hosting such an event, including restrooms, traffic control and several other expenses.
Sova asked if it was a one-day event.
Weddingen said the parade would be at night in the parking lot in Stagecoach Village and the rest of the event the next day.
Councilman David Smith said it would have been nice to have better documentation of what they were considering.
According to Weddigen, these ideas were pitched to Jankowski and whether or not the town wants to have the event would be up to council.
He said, "I'm just bringing what the town manager asked."
Bunch noted the event is youth oriented so parents are not likely going to bring their kids to the bars in town afterward and said he couldn't see putting up $46,000 for the event.
He said he didn't see a huge benefit other than from an emotional standpoint and couldn't see wasting money on something that's going to cost the town that kind of money.
Smith said, "We can't keep throwing these burdens on the shoulders of staff."
Sova asked how many people generally attended the event when it was in Carefree.
Evelyn Johnson, former president of the Carefree-Cave Creek Chamber of Commerce, informed council last year's parade drew about 30,000 people. She also pointed out after the parade everyone left.
Sova said, "Let's say there are three people per car. That's 10,000 cars," leaving him to wonder where they would all park.
Back to the budget, Weddigen explained HURF (Highway User Revenue Funds) funding for road maintenance.
Peterson said the town will spend every penny of HURF funds it receives to maintain roads in town.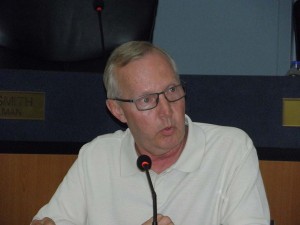 Weddingen said the excess Spur Cross transaction privilege tax funds have been reallocated to the Water Infrastructure Capital Fund for the current fiscal year in the same manner as council voted to reallocate them during the last meeting by allocating the first $100,000 of funds not needed for maintenance and operation of Spur Cross Conservation Area to trails, although he said no specific projects have been identified for expenditures.
He said Spur Cross is funded in the current year and spent in the next year so they know how much money will be available.
Weddigen said the approximately $200,000 in the Open Space Acquisition Fund balance will remain to pay costs associated with mitigation banking.
Weddigen said the General Fund has to make up the difference for town hall debt service in order to meet its debt obligations.
Peterson said the projects budgeted are for Cave Creek Water Utility only and doesn't include Desert Hills.
Wright complained about the wastewater treatment plant and claimed when it was designed in 2007 it was underdesigned for its ability to handle the "bad stuff" from restaurant grease traps.
She said the town is $1.5 million short every year to pay for the operation of the wastewater plant and asked Peterson when the town could cut back.
She asked, "Can you cut this down so we're not subsidizing $1.5 million per year?"
Sova said the plant, which is only at 40 percent capacity, would be closer to self-sufficiency when it's at 60 percent.
Wright stated the wastewater plant was running inefficiently.
Peterson told Wright the plant was in the top 20 percent and said, "It's operating very well."
Smith stated in order to come up with enough money the town would need to increase users by 3,000, adding, "There are only 2,500 residences in Cave Creek."
Peterson said the rate study will give them options to look at.
During public comment, Kerry Smith said, without taking the debt service into consideration, the revenue received versus expenses is approximately $500,000 short.
He asked council to consider pushing some of that expense on customers.
Smith said it would be about $900 per year per customer but stated it didn't have to be allocated evenly between residential and commercial.
Water Advisor Committee (WAC) Chair Tony Geiger told council the town charges $45 per month for sewer, which he called a woefully low price.
He said, in Carefree, Liberty will be raising sewer rates to over $90 per month.
Geiger stated the town's commercial rate for restaurants is only $45 per month for the first 10,000 gallons.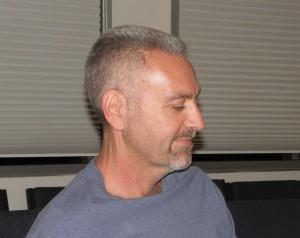 He urged council not to be afraid of doing the right thing on sewer rates and said they were not doing their citizens any favors.
Dyrek said the next budget meeting is scheduled for the second council meeting in June, when council will be asked to adopt the tentative budget.