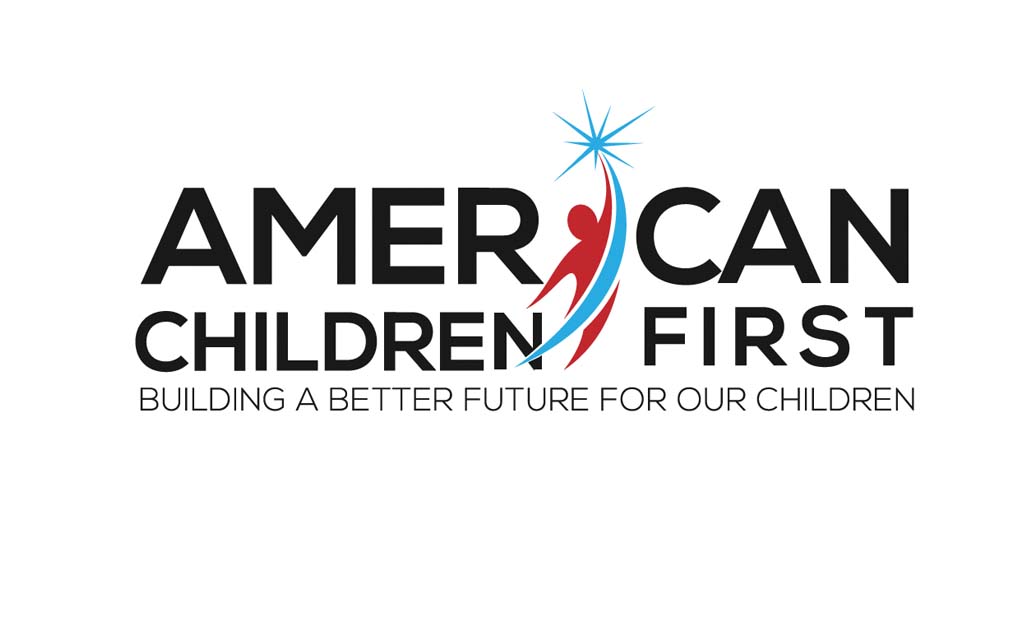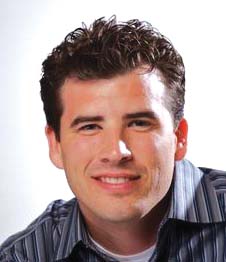 SAN BERNARDINO, Calif. – Joseph Turner founded American Children First after Donald Trump was elected president, recognizing the short window of opportunity to ensure promises made on the issues of illegal immigration, border security and trade are kept.
In 1994, when Turner was a high school senior, he was an outspoken advocate on campus for California's Proposition 187, a measure that would have made illegal aliens ineligible for many government services and entitlements.
Ten years later, Turner founded Save Our State, a 501(c)(3) nonprofit organization that has gone on to become one of the most influential and well known groups in the nation to battle illegal immigration.
Turner authored the "Illegal Immigration Relief Act" in the City of San Bernardino, a first ever attempt to combat illegal immigration at the local level. The measure sought to prohibit landlords from renting to illegal aliens, prevent day labor centers, and prohibit businesses from getting business permits and contracts if they hired illegal aliens.
Through his efforts and the work of Save Our State activists, Turner believed they could effectively "franchise" the idea and get other jurisdictions across the country to mimic what they were doing.
Dozens of jurisdictions across the country eventually followed suit, with Hazleton, Penn., Farmers Branch, Texas and Escondido, Calif. being the most notable.
After Escondido passed such an ordinance, the California State Legislature responded by passing AB 976, which prohibited local jurisdictions from requiring landlords to inquire about the legal status of their tenants.
Congressman Lou Barletta, former mayor of Hazleton, said he took language from Turner's initiative in San Bernardino and modified it for his situation and introduced it in the summer of 2006.
Hazleton and Farmers Branch both fought legal challenges and lost in their respective appeals courts. The U.S. Supreme Court declined review in both instances.
On April 3, Turner filed the "American Children First Initiative" with the San Bernardino County Registrar of Voters.
Turner stated in a recent op ed, "We can't put 'America First' if we are putting our American children second. And that is exactly what we are doing in California when we take billions of dollars away from their education so that we can give it to the children of illegal aliens."
The initiative seeks to bar illegal aliens from attending public schools in the Yucaipa-Calimesa Joint Unified School District (YCJUSD) and require illegal alien parents of American citizen children to pay non-resident tuition to enroll their children in district schools.
In his Notice of Intention to Circulate Petition within the YCJUSD, Turner states it is for the purpose of "ensuring that American children born to American citizens and legal residents of the United States have access to the best education possible …"
The notice states:
"We as parents strive to provide our children with the best of everything as we work to ensure that their future is brighter and more prosperous than ours. This includes providing them with the best education possible so that they can pursue the American Dream.
"For generations, our elected officials have allowed millions of illegal aliens to flood our nation and our schools siphoning away limited and finite resources from our American children — effectively robbing them of their American birthright.
"The State of California spends billions of dollars educating illegal aliens and the children of illegal aliens, on entitlement benefits, and healthcare services. Billions more is spent on the prosecution and incarceration of criminal aliens. Billions are lost through remittances and tax fraud perpetrated by illegal aliens who have stolen the identities of American citizens.
"In Plyler v Doe (1982), the Supreme Court conjured up an imaginary doctrine that rewarded and encouraged continued illegal immigration by compelling the American taxpayer to sacrifice and undermine the quality of their own child's education in the name of educating illegal aliens.
"It furthered argued that in order to deny illegal aliens a free public education a state must show 'some substantial state interest.'"
Turner points out how their schools are lagging the nation in per pupil spending and student performance while their infrastructure has been neglected and crumbling.
He notes how the state's leaders and officials would rather raise the cost of tuition for American students attending state colleges while simultaneously giving illegal aliens in-state tuition rates along with millions in financial aid.
Turner chastises Gov. Jerry Brown, whom he said would rather raise $5 billion per year by raising gas and vehicle registration taxes for working class California families to pay for infrastructure repairs even though the state spends more than that each year just to educate illegal aliens and their children.
Now that California is risking the loss of millions of dollars in federal funds by becoming a sanctuary state, Turner states, "We can no longer subjugate the education and future of our children. We will no longer take care of those who have broken our laws and seek to prosper at the expense of our children.
"It is time to put American Children First."
When the U.S. Supreme Court decided Plyler v. Doe in 1982 it was not a unanimous decision.
Chief Justice Warren Burger, with whom justices Byron White, William Rehnquist and Sandra Day O'Connor joined, penned a dissenting opinion.
The opening paragraph begins, "Were it our business to set the nation's social policy, I would agree without hesitation that it is senseless for an enlightened society to deprive any children – including illegal aliens – of an elementary education. I fully agree that it would be folly – and wrong – to tolerate creation of a segment of society made up of illiterate persons, many having a limited or no command of our language. However, the Constitution does not constitute us as 'Platonic Guardians' nor does it vest in this court the authority to strike down laws because they do not meet our standards of desirable social policy, 'wisdom,' or 'common sense' … We trespass on the assigned function of the political branches under our structure of limited and separated powers when we assume a policymaking role as the court does today."
Burger goes on to state, "The Court makes no attempt to disguise that it is acting to make up for Congress' lack of 'effective leadership' in dealing with the serious national problems caused by the influx of uncountable millions of illegal aliens across our borders … The failure of enforcement of the immigration laws over more than a decade and the inherent difficulty and expense of sealing our vast borders have combined to create a grave socioeconomic dilemma. It is a dilemma that has not yet even been fully assessed, let alone addressed.
However, it is not the function of the Judiciary to provide 'effective leadership' simply because the political branches of government fail to do so.
"The court employs, and in my view abuses, the Fourteenth Amendment in an effort to become an omnipotent and omniscient problem solver. That the motives for doing so are noble and compassionate does not alter the fact that the court distorts our constitutional function to make amends for the defaults of others."
Further on in his dissent, Burger wrote, "The importance of education is beyond dispute. Yet we have held repeatedly that the importance of a governmental service does not elevate it to the status of a 'fundamental right' for purposes of equal protection analysis."
Pointing out the flawed reasoning in the majority's opinion, Burger wrote, "Without laboring what will undoubtedly seem obvious to many, it simply is not 'irrational' for a state to conclude that it does not have the same responsibility to provide benefits for persons whose very presence in the state and this country is illegal as it does to provide for persons lawfully present. By definition, illegal aliens have no right whatever to be here, and the state may reasonably, and constitutionally, elect not to provide them with governmental services at the expense of those who are lawfully in the state."
If he were a legislator, Burger stated the denial of a free education to illegal alien children is not a choice he would make. However, he said even though there are sound policy arguments against the Texas Legislature's choice, it does not render that choice an unconstitutional one.
In conclusion he wrote, "The solution to this seemingly intractable problem is to defer to the political processes, unpalatable as that may be to some."
Turner concurs with that conclusion and stated, "The only way to effectuate real, substantive change is by making it too painful for your opposition to continue the status quo …
Working-class middle America must unshackle themselves from this onerous burden, punish these transgressors, and purge them from power."
The ultimate goal of the American Children First Initiative is to directly or indirectly provide the catalyst for overturning Plyler v. Doe, whether it is done through the courts or through an act of Congress.
Meanwhile, YCJUSD Superintendent Cali Binks issued a press release stating the district only became aware of the potential ballot initiative to allegedly bar the children of illegal immigrants from attending the public schools in Yucaipa-Calimesa for free through the local media.
Binks stated YCJUSD will continue to comply with state and federal law, which includes the 1982 Supreme Court decision in Plyler v. Doe and prohibits the district from asking about the immigration status of parents and requires the district to educate all children.
Last week the San Bernardino County elections chief advised Turner the admission standards and tuition in his proposed ballot initiative fall under the authority of the state legislature and cannot be processed as a ballot initiative.
However, when Turner submitted his proposed initiative on April 3, the registrar's office did not inform him school district initiatives were limited to taxes and bonds.
Turner knows if his initiative were to be approved by voters it would immediately face a legal challenge, initiating another look at Plyler v. Doe.