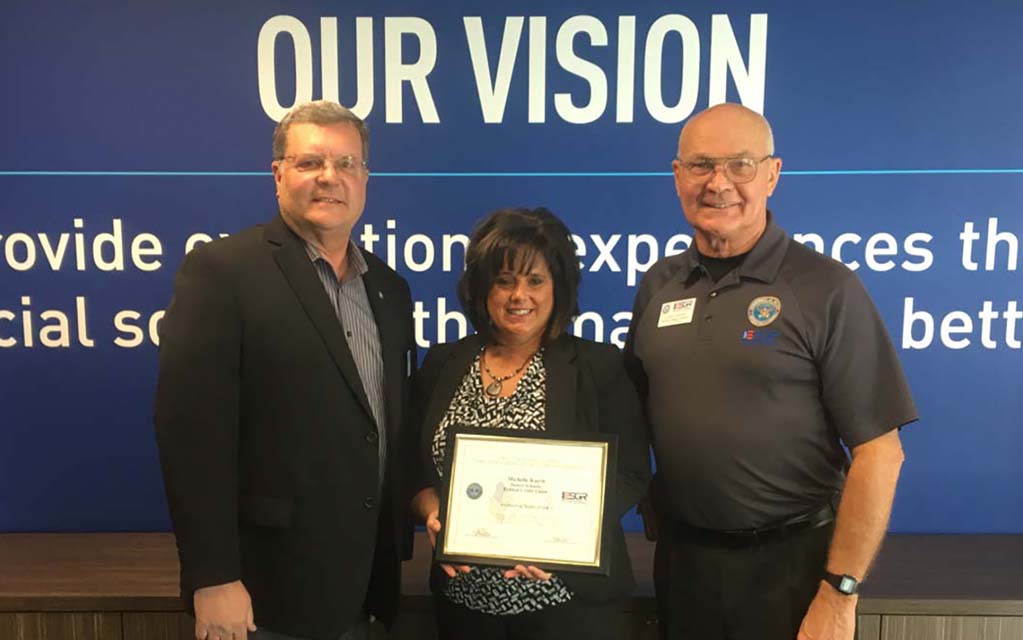 On Wednesday, March 15, representatives from the Employer Support of the Guard and Reserve paid a visit to Desert Schools Federal Credit Union's Papago Office to present the prestigious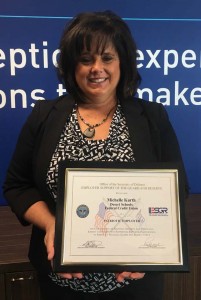 Patriot Award to branch manager Michelle Kurth.
The award is given to an employer who had voluntarily decided to hold an employee's position whil
e he/she served in the National Guard. The award was proudly presented by two ESGR representatives – Frank Sandell and Dan Irving in Desert School's Susan G. Frank Conference Room amongst other Desert Schools staff in attendance.
Since it's inception, several thousands have been honored with the award. Once an employer receives this award, if they are selected again, they are eligible to receive the national award, which is only given to 15 organizations annually.