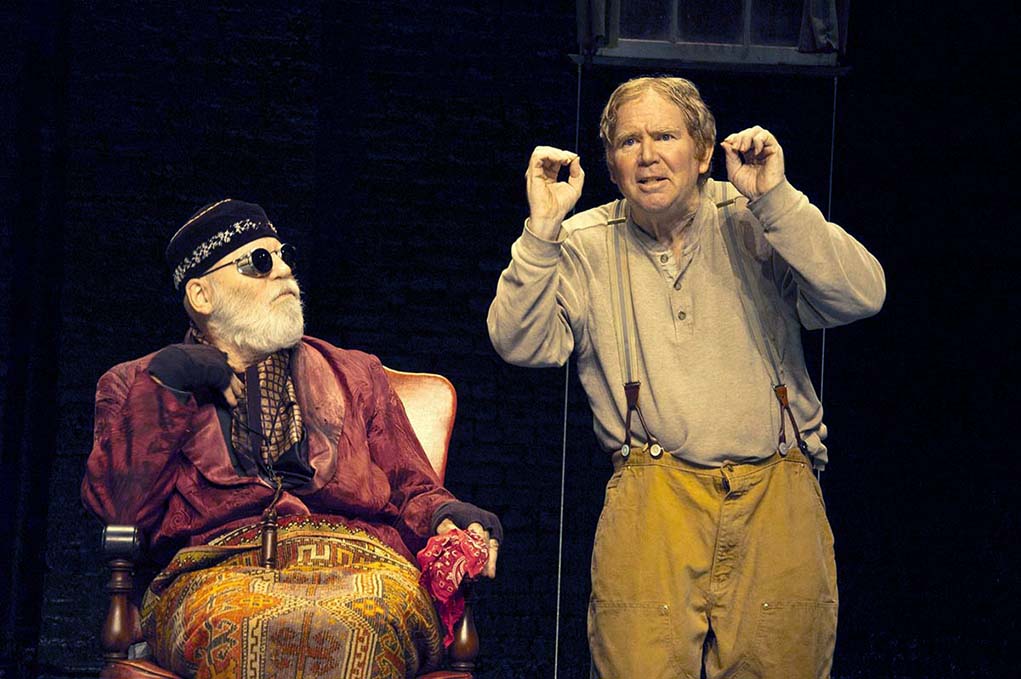 TEMPE – As if the task of putting on a theatrical production wasn't daunting enough: Two actors staged an off-Broadway play with cameras documenting their every move – all while living with Parkinson's disease.
That's the story of veteran actors Dan Moran and John Christopher Jones, the subjects of the new documentary The Endgame Project, screening Thursday, April 6th at Arizona State University's Beus Center for Law and Society in Downtown Phoenix.
While continuing to do the work that they love, Moran and Jones offer viewers a candid look into the daily challenges that come with living with Parkinson's disease – physical therapy, doctor visits, medication regimens – in the midst of rehearsing and directing an off-Broadway production of Samuel Beckett's classic tragicomedy Endgame.
"Their story offers encouragement and insight for the growing number of people directly impacted by Parkinson's disease," said Patrick Bixby who organized the Beus Center screening. At the same time Bixby, an associate professor of English at ASU's New College of Interdisciplinary Arts and Sciences, tells ASU Now that Moran and Jones' story provides a model for understanding and appreciating those with neurodegenerative conditions.
The actors will share more of their story in a Q&A session at Thursday's event.
The screening of The Endgame Project is part of a series of activities revolving around the Network for Arts, Humanities and Neurodegenerative Care, an online network for Parkinson's patients, professionals and partnerships. The event is also being held with the support of ASU's College of Nursing and Health Innovation.
About Dan Moran and John Christopher Jones:
Dan Moran and John Christopher Jones first met each other while working on a Broadway play in 1995 and, about a decade after that meeting, faced eerily similar diagnoses of Parkinson's disease at almost the same time.