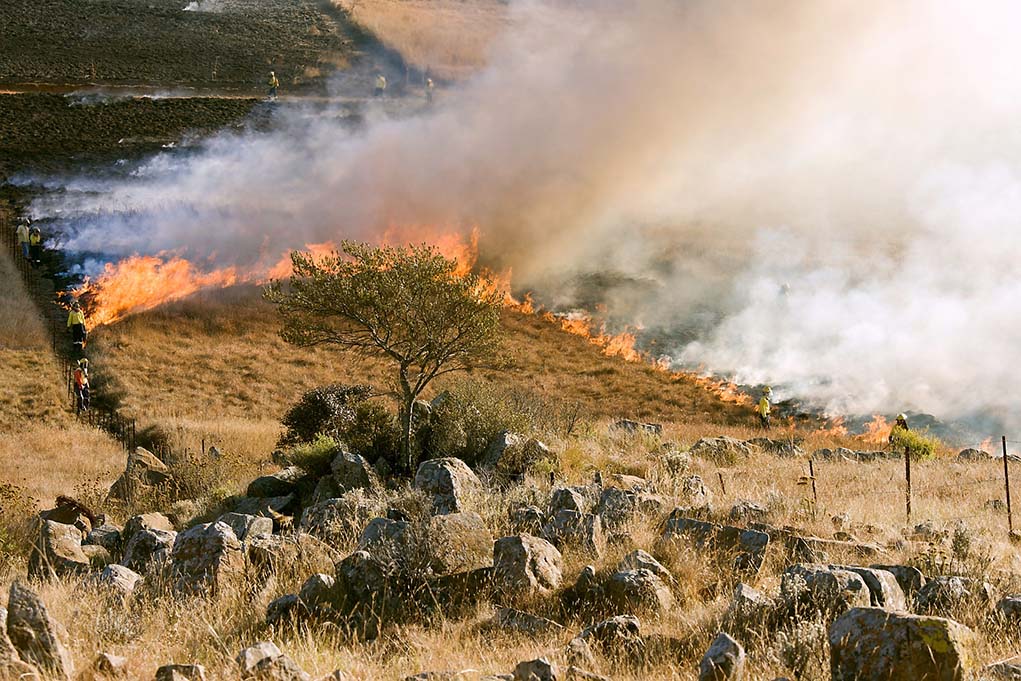 By John Kraetz
Rural Metro Fire Marshal
Rural Metro Fire Department would like to remind the home and business owners of Cave Creek, Carefree and surrounding county areas that now is the time to start getting rid of the weeds and overgrowth that our abundant winter rains have created. Help the fire department keep your home, business and neighborhood safe from devastating wildfires this year by creating survivable space. Break your yard into 3 zones and do the following:
Zone 1 (the first 30 feet from structures):
– Clean gutters and other roof areas on a regular basis, removing all debris which is flammable.
– Do not stack firewood or store other combustibles in this zone.
– Clear grasses, tree limbs. Brush and other natural material or man-made fuels that can "ladder" a fire up a structure.
– Prune all trees at least 10 feet from chimneys. Remove any growth near an overhanging roof. Prune all trees 6 to 10 feet from the ground.
Zone 2 (30 to 100 feet from structures):
– Thin trees and shrubs at least 10 feet between crowns, more if on a steep slope.
– Isolated or small groupings of trees or shrubs are best to create screening and privacy.
– Prune under large trees to a height of 10 feet.
Zone 3 (100 feet+ away from structures:
Thin or prune dense areas of vegetation or trees to make fire progression more difficult.
Rural Metro offers a free safety evaluation for your property. Call 480-606-3398 to schedule. Do your part to help us make this a safe wildfire season for the entire community.