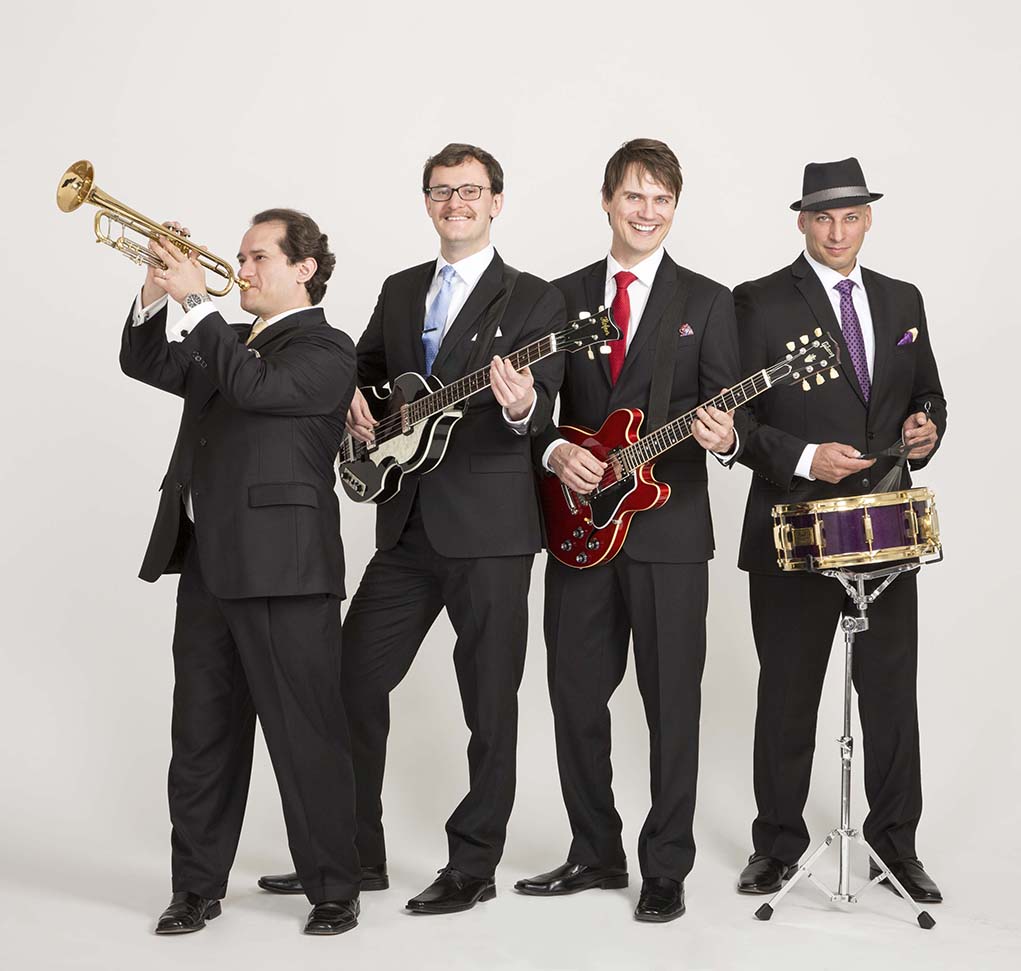 The Four Freshmen will be performing at Pinnacle Concert Series on Friday, March 10, and they're terrific. But don't take my word for it. Brian Wilson (The Beach Boys) loves them.
"I have loved the Freshmen harmony since the first time I heard them. They are my favorite band to watch perform live." – Brian Wilson
"Unisons, harmonies, open voicings, movable inner parts—all so beautiful and so, so modern. The Four Freshmen of today are as good as the band during the Ken Albers days. … the good news is the Four Freshmen are still making great music." – Tim Hauser, The Manhattan Transfer
"I am a big fan! Love listening!" – Vic Damone
"The Four Freshmen have endured for the simple reason that they are tops in their class." – Charles Osgood, CBS Sunday Morning (anchor, recently retired after 22-years) & CBS Radio Network's "The Osgood File"
Friday, March 10, 2017 – 7:30 pm
PINNACLE CONCERT SERIES – THE FOUR FRESHMEN
Singing with a harmony uniquely their own, The Four Freshmen have been entertaining listeners worldwide for 65 years. Their tight-knit sound inspired The Beach Boys, The Mamas & The Papas, and Frankie Valli, among others. While paying tribute to such classic Freshmen favorites as Day by Day and Blue World, the current group also continues to deliver new arrangements such as The Girl from Impanema and Stompin' at the Savoy that have become audience favorites. The faces may have changed through the years, but the integrity of their time-honored sound and the energy of the performers make this a concert not to be missed! www.fourfreshmen.com
Venue: Pinnacle Presbyterian Church, 25150 North Pima Road, Scottsdale 85255
Tickets: Reserved seating is available for this concert.
Premium Seating $45; General Admission $30; Student – Free
Information and tickets are available online at www.PinnacleConcerts.org. Tickets are also available at the door or by calling 480-303-2474.