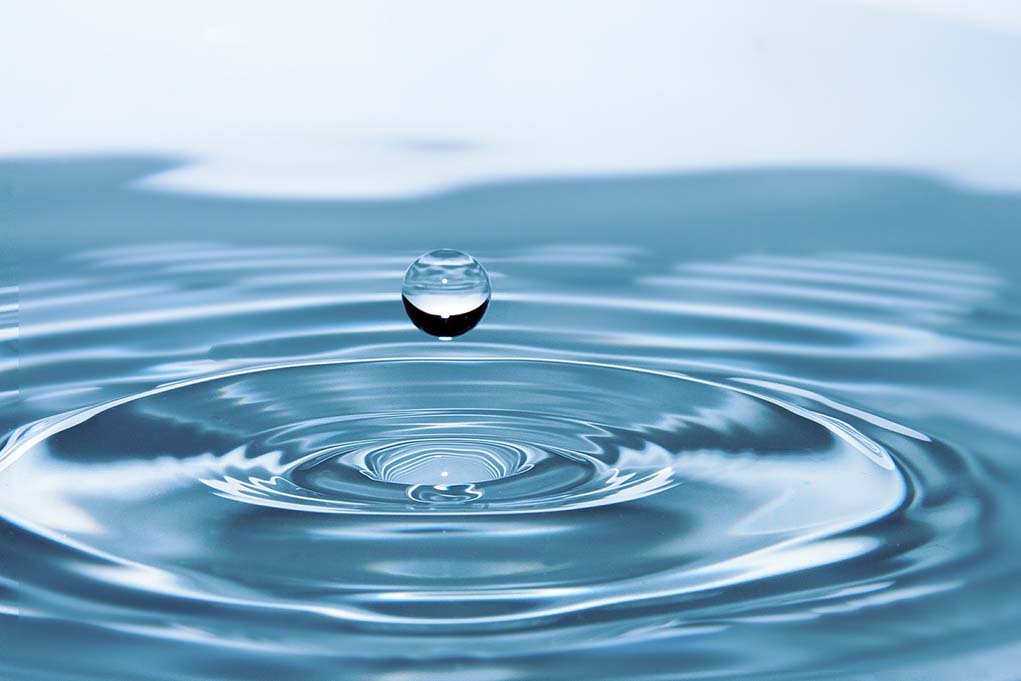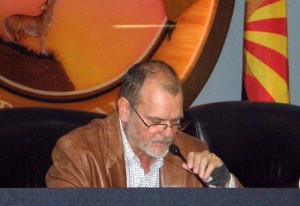 CAVE CREEK – As Monday night's council meeting commenced, Mayor Ernie Bunch announced there will a general plan meeting on Feb. 16 in the council chambers.
The announcement was met with fury by Councilwoman Eileen Wright, who said, "This announcement contains completely erroneous information," and stated the 2016 General Plan needed to be removed immediately from the town's website.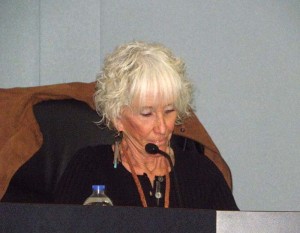 Wright said the 2016 General Plan was flawed and overwhelmingly rejected by voters and the only plan the town has is the 2005 General Plan.
Town Attorney Bill Sims agreed with Wright that the only plan is the 2005 plan but stated the Feb. 16 meeting is a public meeting, not a public hearing, and the planning commission decided to use the 2016 draft as a starting point.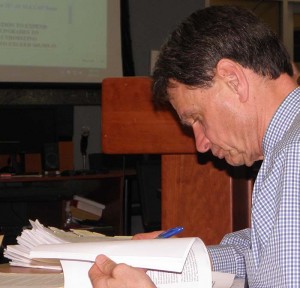 Wright said things in the 2016 plan were "egregious" and people strongly rejected what she considered a flawed plan.
Sims explained they could attend the meeting as citizens to provide their input but once there are formal hearings there would be limitations to them appearing.
He said there would be serious issues with them appearing during public hearings of a recommending body.
Vice Mayor Ron Sova said he agreed in part with Wright about there only being a 2005 General Plan but believes it is more practical to start with the 2016 draft.
Bunch said the document wasn't that bad and appeared to be rejected due to misconceptions and misunderstandings.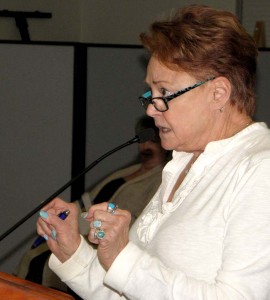 During Call to the Public, Katya Kincel said she totally agreed with Wright and said it was "elitist and condescending" to say why council and the planning commission thinks the 2016 General Plan was rejected by voters.
She said the 2016 General Plan needs to start with the original 2005 plan.
Also during Call to the Public, Tony Geiger, chair of the Water Advisory Committee (WAC), said WAC made its recommendations to council at the Jan. 17 meeting and council, in turn, passed a motion to have the town manager direct WAC to proceed on five items, all of which he said were worthy goals.
However, he said, it did not address out of town customers.
Geiger said it was council's prerogative to ask the same questions and WAC is going to come back with the same answers.
Geiger asked how WAC can update the town's drought plan when the town doesn't have a handle on water usage and said there are other needs that take priority.
Cave Creek Museum Executive Director Evelyn Johnson passed out invitations to council members inviting them to attend a reception at the museum for a new artist on Feb. 26.
Kimberly McQueen, events coordinator for Frontier Town, updated council on the Silver Spur demolition and said it should be completed next week.
Sova asked when they expected the project to be completed.
McQueen said they originally planned for the new Silver Spur to be completed in July but there were some setbacks because of the insurance company.
Ron Turrell, 1st Vice Commander of the American Legion Post #34, invited everyone to a spaghetti dinner fundraiser at the Legion this Friday.
Bunch asked Sims to prepare an agenda item for an upcoming meeting to address council members' attendance at planning commission meetings.
Town Manager Peter Jankowski said the rate study group was putting out an RFP for a consultant.
Councilwoman Susan Clancy said she was confused and thought the WAC was the rate study group.
Jankowski explained the rate study group was a separate entity, although there were some members of WAC in the study group as well.
Clancy said she felt like she's been kept out of the loop.
After council unanimously approved the consent agenda, Clancy asked for clarification on item number two, which required amending a subdivision plat to include a strip of adjacent land.
Clancy asked when the subdivision was originally approved. Planning Director Ian Cordwell said the plat was originally approved in 1955 and stated they were basically doing a lot line adjustment but since the lot being combined was outside the subdivision, they needed to amend the plat.
Council voted unanimously to approve updated rates for the median banner program.
Councilman Thomas McGuire noted the program was originally started by the Cave Creek Merchants and Events Association (CCMEA) and approved by a previous council.
The town fronted the money for the banner poles and mounting hardware, which was to be paid back to the town through banner program sales.
McGuire asked Jankowski how much of the program expenses had been reimbursed to the town.
Jankowski responded, "About half," and said the town took the program over and it was being handled by Patty Pollnow.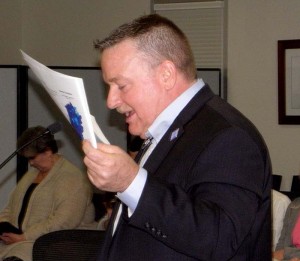 Mark Lewis presented council with a resolution he drafted per discussions at a prior council meeting to basically ask the Bureau of Reclamation to "hurry up" in finalizing the reallocation of 387 acre feet of non-Indian agricultural (NIA) CAP water to the town.
Lewis said the reallocations were supposed to have been completed by the end of 2016 but it hasn't been done.
Finalization of the reallocation to Cave Creek would relieve some of the town's problems with Desert Hills and/or Carefree property owners within the Cave Creek water utility service area.
Desert Hills Water customers are currently using approximately 403 acre feet of CAP water that Cave Creek has been sending to blend in order to reduce the arsenic levels in their wells.
Currently there is a moratorium on providing new water meters to customers outside the municipal boundaries of Cave Creek.
Lewis said he will ask Carefree to pass a similar resolution that can be forwarded to the Bureau.
He advised council, in light of recent snow fall, the drought problem has been pushed out to 2020.
Sims told council the town may be required to serve Lewis' client in Carefree, although he told Lewis he was not conceding his client has that right.
During public comment, Kerry Smith said he submitted his comments to council ahead of the meeting and said WAC had no awareness of this until it appeared on the agenda.
Smith said the process is very specific as to how to acquire NIA water allocations.
However, he said, "The town is allocating more water to Desert Hills than records indicate – 418 acre feet – and they are using a lot more water than records indicate."
Smith said, "Based on the billing, we have way over allocated."
During public comment, referring to Lewis, Kincel asked, "How can an outsider get an item on the agenda? How can an outsider draft a resolution?" She said there was no evidence on which to make a decision.
McGuire motion to approve carried by a vote of 5-2 with Clancy and Wright dissenting.
McGuire stated the resolution was in the best interest of the town, while Bunch said it was a "squeaky wheel move – nothing more, nothing less."
There was a lot of discussing over the next agenda item, which was to direct the WAC to review and recommend 1) an ordinance developing a mandatory water and wastewater capacity study before any new connections are allowed upon the Cave Creek or Carefree water system and 2) establishing a pilot project for lot owners in Cave Creek and Carefree water service area that are not subject to suspension of water rights.
It was clearly explained that the ordinance included with the agenda item was simply a draft and one that the WAC could accept, revise or come up with one of their own.
Wright insisted statute requires the ordinance to come from the WAC.
Sims explained multiple times, as did the mayor, council was not voting on the ordinance but only voting to issue direction to the WAC and pointed out there was no mention of the ordinance in the motion.
Councilman David Smith asked, "Why a pilot project?" and wanted to know if they were gaining enough out of it.
Bunch said if the WAC doesn't like it they can strike it.
Clancy said she was fed up with it all and suggested perhaps the town would be better off selling the water utility so it can be run by a utility company that knows what it's doing.
Bunch moved to approve the item with town attorney review before it comes back to council.
Sova noted it was a very voluminous matter and a very litigious matter, stating he agreed with the frustration the WAC has gone through.
The motion carried by a vote of 6-1 with Wright dissenting.
Council voted unanimously to authorize an expenditure of not to exceed $108,379 for upgrades to the Carriage Booster Station, of which $32,518 would be paid by Richard Beardsley and Jim Muth who own eight lots in Stagecoach Pass Estates.
Town Engineer David Peterson said the booster station was built prior to the town's acquisition of the water company.
He said the pumps were overdesigned for the system and were too big for the lines and the proposed changes are to upgrade the booster station for the long term.
During public comment, Robert Morris said he inspected the booster station facilities that day and was speaking in opposition.
Morris claimed there was probably a less expensive alternative than what was being proposed.
According to Morris, pumps should last up to 100 years if properly maintained and he noted vibration attributed to wood shims, which he stated should have never been used.
Morris said the failures of equipment are the consequences of cutting the budget and made four recommendations to council as an alternative.
Sova asked what he estimated his recommendations to cost.
Morris said it would be about $25,000.
Sova asked Peterson how long the project would take.
Peterson estimated about three months.
He also said the work could be done incrementally since no one was building homes at the moment.
Peterson said he couldn't see those pumps, which are not top of the line, lasting another 30-40 years.
Sova's "friendly amendment" suggesting Beardsley and Muth's contribution be prepaid before any work commenced was added to the motion.