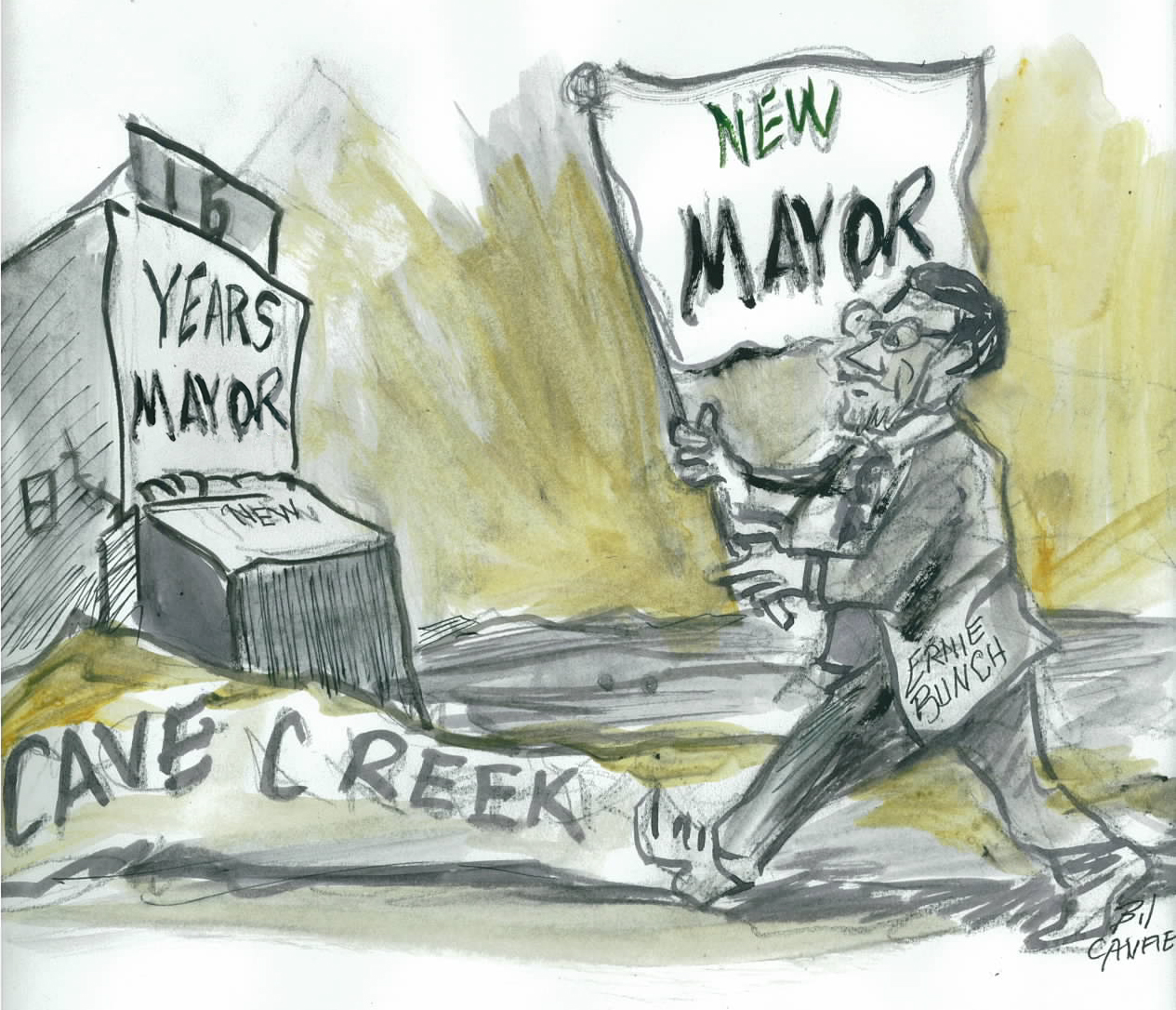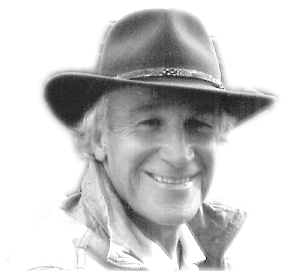 We have a new council.
We are losing a mayor and council members who should be commended for having performed with a history of benefiting Cave Creek.
Mayor Vincent Francia served the town for 16 years with no pay, except for a brief period before the 2008 recession when he was paid $500 each month even though he voted against it and even refused to cash the checks. Francia had a full time job at Turf Paradise Race Track and despite becoming the general manager he was always on top of Cave Creek issues. We owe him a debt of gratitude for many contributions, loving our town and performing great service!
The new mayor is Ernie Bunch, yet to be judged. He claims to be a libertarian-leaning conservative but I have my doubts. I have accused him of being a crony capitalist over his antics concerning the Hideaway Roadhouse in Cave Creek. The Roadhouse, without getting permits and on town property, built a "patio" on the south side of their building facing Cave Creek Road. Thanks to Vice Mayor Steve LaMar it was denied in a 5-2 vote. Approving were Francia and Bunch.
The Roadhouse returned with a lawyer suggesting the patio was a trial period and they wanted to replace it. The vote was a 6-1 denial with Bunch being the sole vote to approve. What kind of a relationship Bunch has with the Roadhouse I don't know but it is crony capitalism at its worst.
I dropped support of him in the election because he refused to pledge NOT to close lanes on Cave Creek Road for motorcycles.
Lane closures seriously deny citizens road use and don't want it while business owners have no parking because they load their parking lots with out-of-town vendors.
Given those weaknesses we'll see how he governs. His opponents in the election, Anna Marsolo and Janelle Amith-Haff, despite their weak candidacies, received, collectively, 43 percent of the vote while Bunch received 57 percent. Francia usually receives around 80 percent of the vote but he generally ran unopposed. There is more but we will reserve it for the future.
Steve LaMar was an exceptional vice mayor. He had long practiced law and was a prosecutor for years. LaMar worked hard to close a deal with the Arizona State Land Department to preserve 4,000 acres of state land annexed into the town as open space. It seems to be possible now thanks to Francia, LaMar and hired consultant Steve Betts. Both Francia and LaMar promise to continue that effort as chair and vice chair, respectively, of the Open Space Committee until approval time.
Ron Sova was voted in as vice mayor for his first term on council. His background in construction will serve him well.
It was generally thought long-term Councilman Thomas McGuire would get the nomination because most got appointed due to experience.
We lost Councilman Dick Esser, who was generally a vote for sane reasoning. The only large disconnect was the bicycle path; it is not popular. We did get years of service from him; his county and state connections were useful.
Councilwoman Susan Clancy is another Cave Creek lover and is usually on the right side of issues and votes that way.
I don't know who voted for recalled former Councilman Reg Monachino for the planning commission. No one who was ousted as part of the recalled slate should be returned to any post in Cave Creek. The four recalled members of council, including Monachino, fired the best town manager Cave Creek ever had. They showed they had an agenda and they had rocks in their heads, which brings up Eileen Wright, who was previously removed from the planning commission by council.
Wright only got elected to council because she had better name recognition and spent far more money than the other dark side candidates. There is a long list of issues we pointed out but lies and hard work sometimes work. Keep an eye on a true enemy of Cave Creek. She, like Monachino, ran on the slate ticket but failed to get elected.
David Smith's membership on three commissions gives him a leg up on town issues and I believe his thinking on issues will be sound.
Mary Elrod has little knowledge on town issues and she, like Bunch, touches the dark side more than expected. Hopefully she will learn from the other council members and her own conscience.