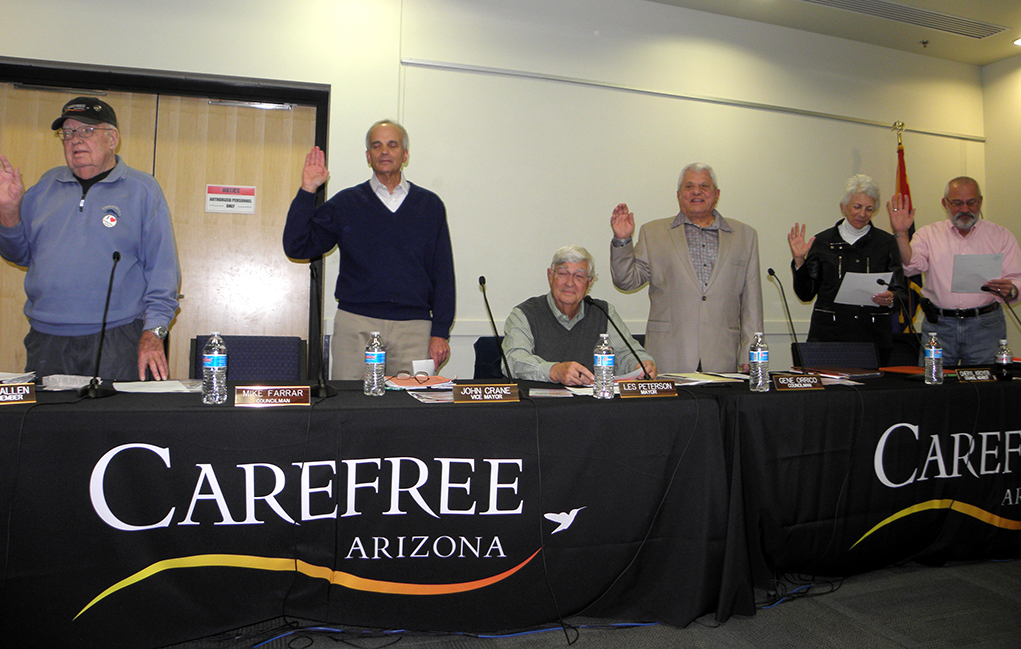 CAREFREE – To begin the Dec. 6 council meeting, Town Clerk Candace French administered the oath of office first to Mayor Les Peterson and with Councilman Mike Farrar absent to the rest of the newly elected council: Jim Van Allen, John Crane, Gene Orrico, Cheryl Kroyer and Michael Krahe.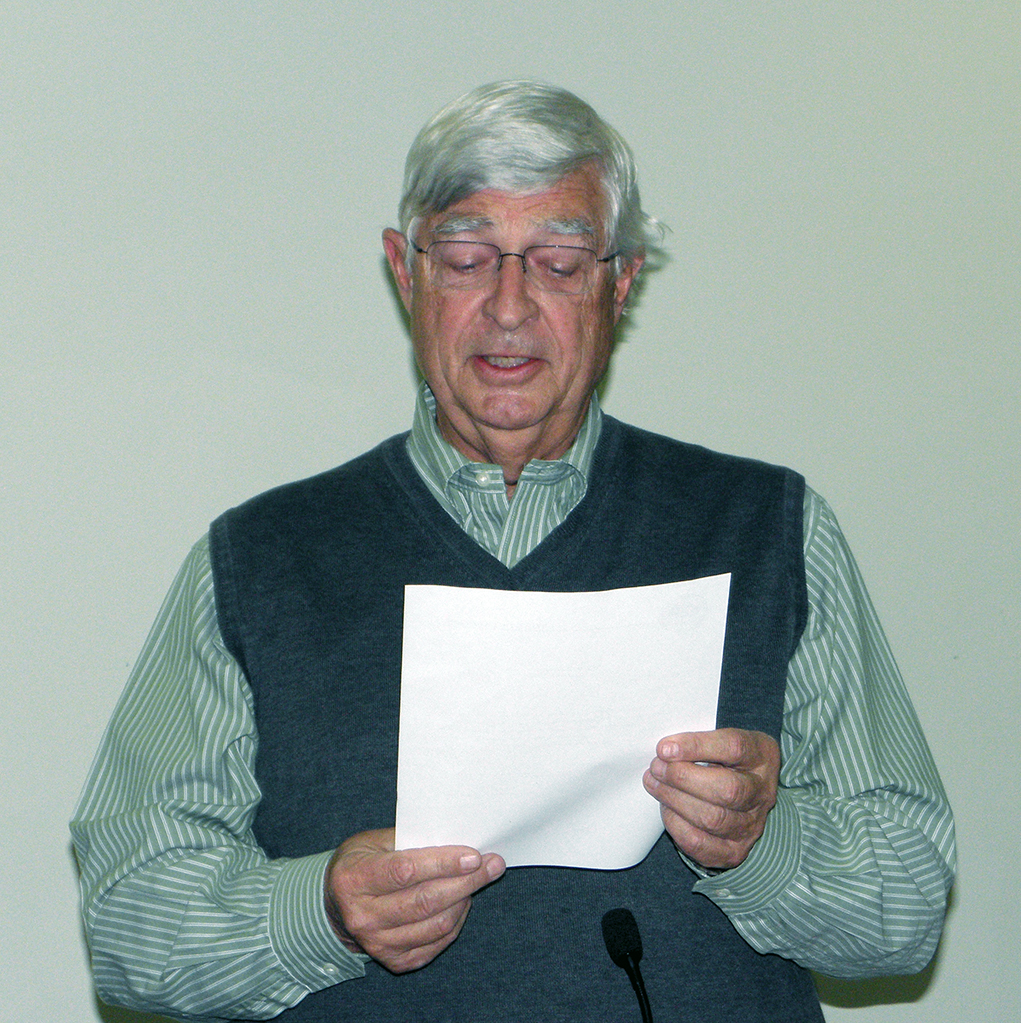 Les Peterson's nomination of John Crane to continue serving as vice mayor carried unanimously.
The mayor then asked all council members to sign a code of conduct agreement.
Call to the Public brought Jo Gemmill to the podium to congratulate council and announce the Carefree Christmas Parade and Festival are this weekend.
Gemmill stated they still need volunteers for the event and anyone interested in volunteering should contact Carefree Marketing Director Gina Kaegi at 480-488-3686.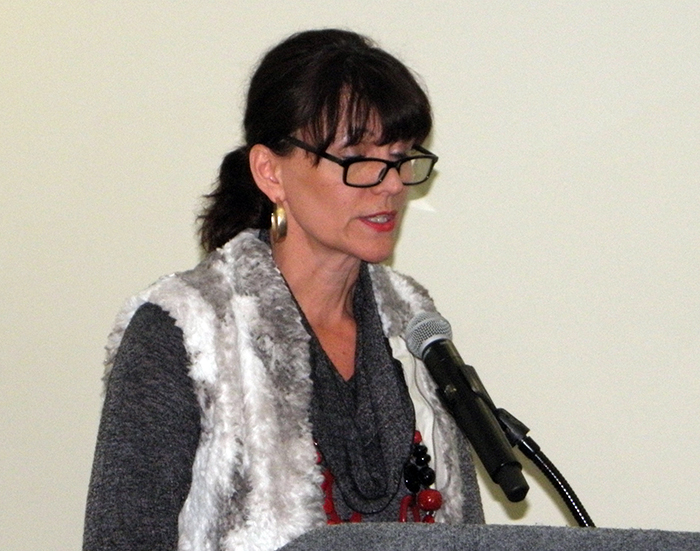 Peterson said they are expecting anywhere from 20,000 to 25,000 attendees this year.
A man spoke about a program coming up Jan. 26-29 at Spirit in the Desert Retreat called Bridging the Gap, designed for post 9/11 service members, veterans and a spouse, caregivers or primary support persons – aimed at improving the well-being of military families.
The four-day retreat is funded by Walter Reed Society in collaboration with Warriors at Ease.
For more information or to obtain an application, contact vbruner@hotmail.com or call the Retreat Center at 480-488-5218. The deadline to register is Dec. 19.
Bob Hesselgesser from City Sun Times spoke about a special edition of the publication.
Lyn Hitchon announced the new Carefree Desert Gardens Calendar is now available at town hall for $18.
Jim Halvorson from the Crossings at Carefree subdivision passed out a letter to council and staff and spoke about a specific location in Carefree that many people like to use for a photo op, which he said is also a location where the town posts signs for events.
He said the signs ruin the location for photo purposes and asked council to consider moving the signs to a different location.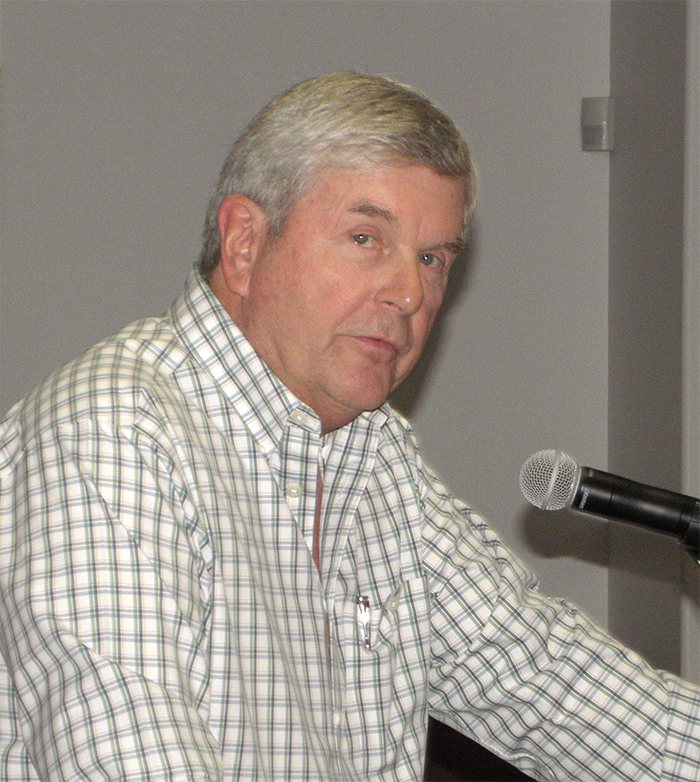 During the Current Events segment, Peterson read a letter dated Nov. 29 from Ed Lewis stating he had terminated the Easy Street luxury condominium project due to his inability to secure financing.
Lewis placed the blame squarely on the Dodd-Frank Act and its overreaching federal regulations that have prevented him from obtaining financing, stating, after 10 years of planning this project, he has no choice other than to abandon the project and sell the property.
Lewis pointed out if Dodd-Frank regulations were in place at the time, he would never have been able to complete his successful projects at Kierland Commons in Scottsdale.
Council voted unanimously to appoint Thale Damman as a member of the Sky Ranch Community Relations Committee.
Crane explained the committee was a requirement when the Special Use Permit was granted for the airport back in the 1980s to be a liaison for any problems that may arise.
He said Dammon is a pilot, 27-year resident of Carefree, has been involved in the community and will be filling the seat held by Ned Doback, who recently stepped down.
Town Administrator Gary Neiss said the town has engaged the services of a holiday lighting company to do the town's Christmas lights and replace the Easy Street Promenade lighting with warm white LED lights.
Neiss said the town has received many compliments on the lighting.