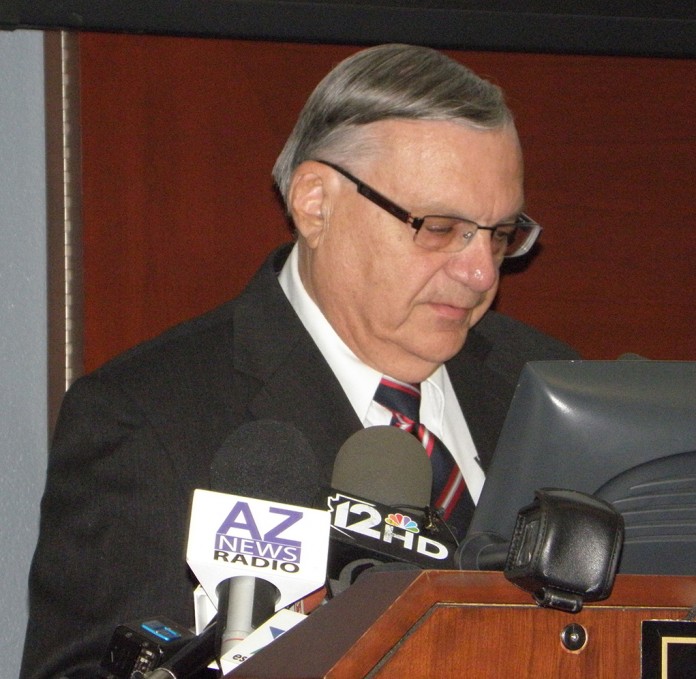 PHOENIX – On Nov. 22, U.S. District Judge David G. Campbell issued a ruling in the 2014 case filed by Puente Arizona, two illegal aliens who had been convicted of identity theft felonies in Arizona and several Maricopa County residents who object to the use of their tax dollars to prosecute illegal aliens for identity theft or forgery with respect to employment against Maricopa County Sheriff Joe Arpaio and County Attorney Bill Montgomery.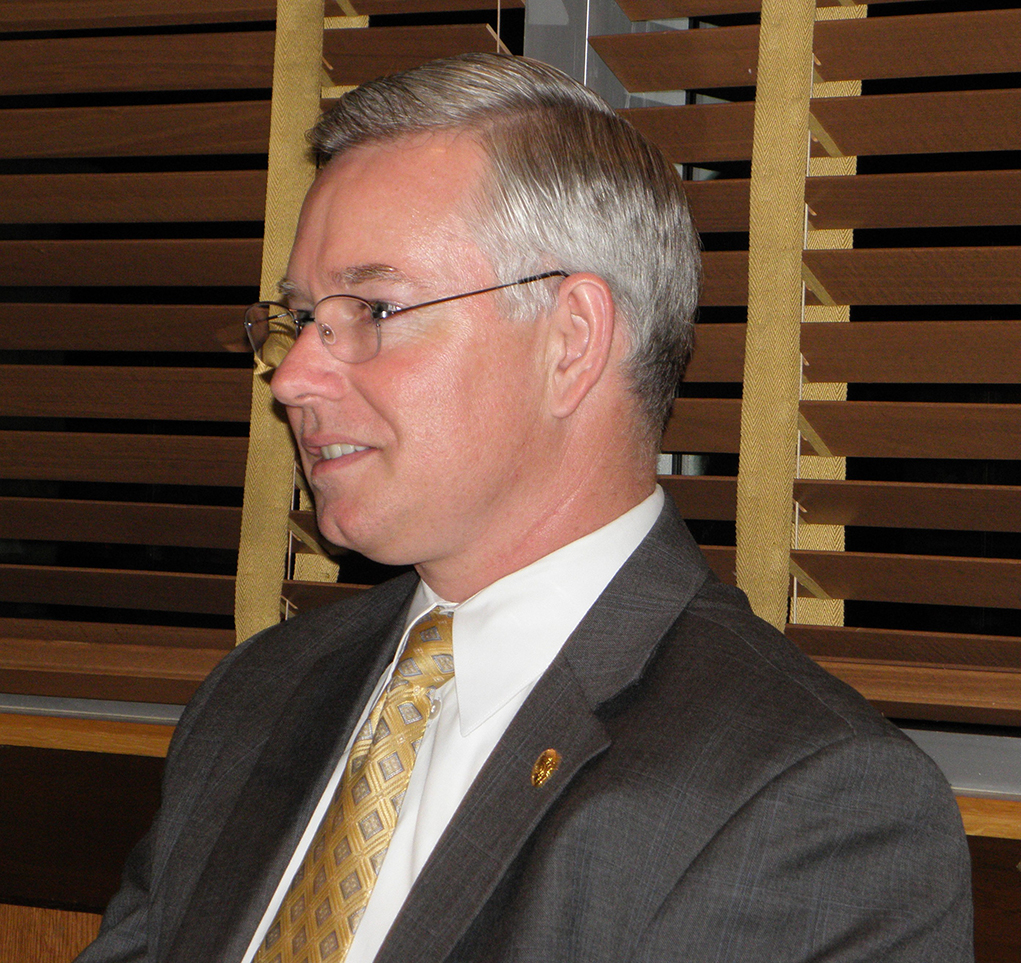 The case questions the constitutionality of two Arizona statutes that criminalize the act of identity theft when done with the intent to obtain or continue employment and a general Arizona statute making it a crime to commit forgery.
Puente is a nonprofit organization that was formed to protect and promote the interests of illegal aliens and their families.
Puente also protested against U.S. Immigration and Customs Enforcement (ICE), seeking to prevent all immigration laws from being enforced in Arizona and throughout the country.
Puente argued all three statutes are preempted by federal law when applied to illegal aliens who commit fraud in the federal employment verification process or to show authorization to work under federal immigration law.
Plaintiffs also claimed the two identity theft statutes were enacted with the purpose of discriminating against unauthorized aliens, making them invalid under the Equal Protection Clause of the 14th Amendment.
The complaint was filed to end workplace raids of businesses where illegal aliens were suspected of, and were in fact, using fraudulent documents to obtain employment.
Campbell detailed the history of the passage of the Immigration Reform and Control Act (IRCA) by Congress in 1986, which prohibited the employment of illegal aliens and created a national system to verify the identity of prospective employees and determine if they were authorized to work.
As a result, the U.S. Attorney General created the Form I-9 on which an employer would attest, under penalty of perjury, it had verified an employee was authorized to work. The prospective employee was also required to swear that he or she is a United States citizen or an alien lawfully authorized to obtain employment in the United States.
The IRCA established criminal penalties for employers that failed to follow the Form I-9 process as well as criminal penalties on persons who knowingly forge, counterfeit or alter any of the documents prescribed for proof of identity or employment authorization.
Criminal penalties were also imposed on persons who knowingly used a false identification document to satisfy any requirement of the I-9 process.
Congress subsequently passed the Immigration Act of 1990, adding a range of civil penalties for fraud committed by employees in the Form I-9 process.
In July 1996, Arizona became the first state in the country to pass legislation making identity theft a felony.
The statute made it a crime for anyone who "knowingly takes the name, birth date or social security number of another person, without the consent of that person, with the intent to obtain or use the other person's identity for any unlawful purpose or to cause financial loss to the other person."
Arizona has since passed a number of statutes relating to identity theft and hiring of illegal aliens, making it clear that identity theft is a crime when committed "with the intent to obtain or continue employment."
Plaintiffs's amended complaint included a preemption challenge to the general forgery statute passed in 1977 as it applied to illegal aliens seeking employment.
That statute provides a person "commits forgery if, with intent to defraud," the person "[o]ffers or presents, whether accepted or not, a forged instrument, or one that contains false information."
While the statute does not specifically mention employment, defendants did not dispute the law has been applied to illegal aliens who commit forgery in the context of employment.
While Campbell preliminarily enjoined enforcement of the identity theft statutes, believing plaintiffs were likely to prevail on their claim that the provisions are facially preempted under the Supremacy Clause, the Ninth Circuit panel vacated the preliminary injunction, concluding the preemption challenge would fail on the merits because the statutes could also be applied to citizens or lawful resident aliens and therefore could be enforced "in ways that do not implicate federal immigration priorities."
The Ninth Circuit explained: "[T]he identity theft laws are textually neutral – that is, they apply to unauthorized aliens, authorized aliens, and U.S. citizens alike. . . . The key point is this: one could not tell that the identity theft laws undermine federal immigration policy by looking at the text itself."
Between 2006 and 2008, Arizona had the highest per-capita identity theft rates in the nation, and one third of all identity theft complaints in the state involved employment related fraud.
Claiming approximately 860,000 identity thefts and 270,000 cases of personal information theft occur annually in Arizona, defendants' expert witness Dr. Cohen also found Arizona residents are 2.5 times more likely to be victims of identity theft than average Americans and Arizona residents incur between $2.8 and $5.1 billion in annual costs from identity theft.
Campbell noted protecting residents against fraud, including fraud committed in the employment context, plainly falls within the historic police powers of the state.
Between 2005 and 2015, a large majority of those prosecuted by the Maricopa County Attorney's Office (MCAO) under the Arizona identity theft and forgery laws were illegal aliens.
During that period, MCAO filed employment-related identity theft or forgery charges against 1,390 persons, 90 percent of which were illegal aliens, 3 percent were designated as not illegal aliens and 7 percent had an unknown alien status.
Both sides agreed that rate of prosecution was not out of proportion to the rate at which illegal aliens commit identity theft or forgery within the context of employment.
Since federal law prohibits their employment, it seems obvious that illegal aliens working in the United States use false identification to obtain employment.
During the same period of time, of the 1,353 cases for which charging documents were available, approximately 90 percent relied on documents other than the Form I-9.
In prosecuting identity theft cases, MCAO relied on a host of documents other than Form I-9, including false federal and state tax withholding forms, job applications, social security cards, state identification cards, driver licenses and federal tax reporting forms.
Puente argued that any fraud committed in the employment context simply to maintain consistency with the false identity used in the I-9 process falls within the federally preempted field of illegal alien fraud in the federal employment verification system.
Campbell was not persuaded by that argument.
He stated, "While it may be true that unauthorized aliens must maintain a consistent false identity in all of their employment-related communications, such an obvious fact would not have been lost on Congress. And yet Congress clearly directed its statutes at the I-9 process, not other aspects of the employment relationship."
Campbell said, based on plaintiffs' theory, any prosecutions based on the other forms would be preempted so long as the individual used the same identity as he used in the I-9 process."
He went on to say, "Nor would the preemptive effect stop at the employer. For example, the individual who submitted a false direct deposit form to his employer, using the same false name already used on his Form I-9, would inevitably need to open a bank account to receive the direct deposits, and the account would also need to be in the same false name. … The Court sees no boundary to plaintiffs' position that Congress preempted not only fraud in the I-9 process, but also fraud done to be consistent with the I-9 process. Certainly the Court can find no intent of Congress to preempt so broadly, let alone a clear and manifest intent."
Campbell stated the only conflict Congress clearly and manifestly intended to preempt is that caused by application of the Arizona identity theft and forgery statutes to illegal alien fraud committed in the I-9 process.
Puente also asserted the identity theft laws violated illegal aliens' Fourteenth Amendment rights to equal protection.
However, Campbell noted the focus on illegal immigration was not the only legislative purpose and the Arizona identity theft statutes were enacted to combat a very real and growing problem.
He stated, "Thus, there is no doubt that the identity theft statutes were created to address a genuine state problem."
Campbell stated evidence presented by defendants revealed the very real harm resulting from identity theft and, according to Dr. Cohen, 49 percent of MCAO's prosecutions for employment-related identity theft or forgery had at least one identifiable victim.
Plaintiffs did not dispute the fact that victims suffered a variety of harms including unwarranted debt collections, lawsuits, IRS tax collection actions as well as false income reporting, which, as a result, disqualified victims from obtaining food stamps, medical benefits or other forms of public assistance.
Campbell concluded, "[T]he Arizona legislature had more than one purpose in enacting the identity theft laws. The laws were passed in part for their effect on immigration by unauthorized aliens, but the legislature was also addressing a pressing criminal problem that adversely affected Arizona residents."
Campbell granted plaintiffs' motion for summary judgment only with respect to preemption of defendant's use of the Form I-9 and attached documents, and granted defendants' motion for summary judgment with respect to plaintiffs' equal protection and other preemption claims.
Campbell gave plaintiffs until Dec. 7 to file a memorandum, not to exceed 15 pages, on the appropriate remedy in this case, Dec. 21 for defendants to file a maximum 15-page joint reply and Jan. 4 for plaintiffs to file a seven-page reply.