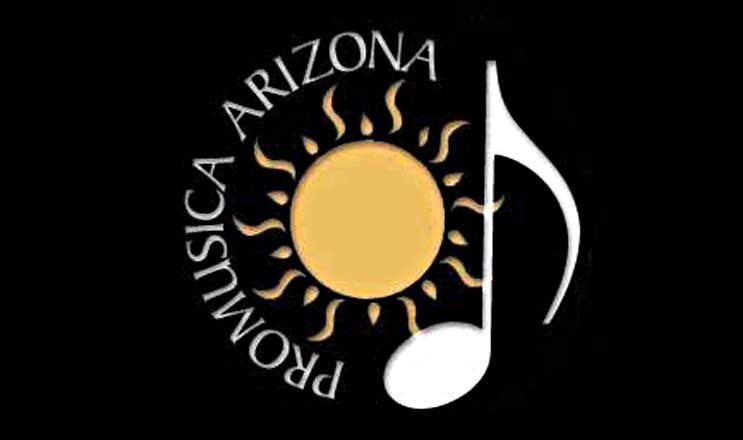 ANTHEM – Christmas is a time of celebration and song! Your holiday season will not be complete until you spend an afternoon or evening with ProMusica Arizona Chorale and Orchestra. Stunning arrangements of Christmas favorites, as well as modern masterpieces from John Rutter and Morten Lauridson will bring joy to your heart. Readings from the Christmas story will bring comfort to your soul. And the ever-popular audience sing-along, including the Hallelujah Chorus, is back this year allowing you to join in the celebration. This concert is a great opportunity to introduce your children and grandchildren to choral and orchestral music and children 15 and under are FREE!
Dates and venues for the concerts are:   Saturday, Dec. 17, 7:30 p.m. – Cross of Christ Lutheran Church, Anthem; and Sunday, Dec. 18, 3 p.m. – American Lutheran Church, Sun City.
Ticket Prices: Adult/Senior Premium tickets $22 and General seating $18; Students (16-22) $12 for general seating only; and children 15 and younger are free with a paid adult. Free student rush tickets are available 15 minutes before each performance, based on availability. For more information or to purchase tickets, visit www.pmaz.org or call 623-326-5172.
About ProMusica Arizona Chorale and Orchestra- Since its founding in 2003, PMAZ has become a leader in bringing live music to audiences in the North Phoenix area. With almost 100 singers and instrumentalists ranging in age from late teens to mid-80s, the group has performed over 150 times for nearly 100,000 people. PMAZ is a 501(c) (3) non-profit organization and is supported by the Arizona Commission on the Arts, which receives support from the State of Arizona and the National Endowment for the Arts.
Contact: Yvonne Dolby
623-326-5172