Spend great time with family and friends over the holidays
NORTH VALLEY – We have a community treasure for which we are most thankful, the Cave Creek Museum. Cave Creek Museum offers fun, effective ways to learn about our history, so carefully preserved by the museum.
There are several highlights of the Museum's 47th season, including a vintage trunk exhibit, a "Bling II" Southwestern jewelry display, a Characters of Cave Creek exhibit that showcases colorful local personalities from the past, a new exhibit in the Archaeology Wing of pottery on loan from the Cave Creek Unified School District, an exhibit of one-of-a-kind Bolo ties, and a special exhibit detailing the history of Cave Creek Fiesta Days Rodeo, which will celebrate its 40th year on March 30, 31 and April 1, 2017.
Each month, the museum hosts fun, educational programs for kids and adults alike. Roger Naylor, author of Arizona Kicks on Route 66, Death Valley: Hottest Place on Earth and Boots & Burgers: An Arizona Handbook for Hungry Hikers, visits the Museum for a special presentation from 2 p.m. to 3:30 p.m. on Saturday, December 10. Admission is free, though donations are appreciated. Reservations are suggested as seating is limited.
If you're a parent or grandparent, mark your calendar now for the Museum's annual "Cowboy Christmas" Holiday Party, taking place from 1:30 p.m. to 3:30 p.m. on Sunday, December 11. This year, Gary Sprague, Arizona's Singing Cowboy, and his trusty horse, Dusty, perform at the start of the event and will finish their show by 2:30 p.m. Then, the fun will continue with crafts, gold panning and cookie decorating. Admission is free and reservations are suggested.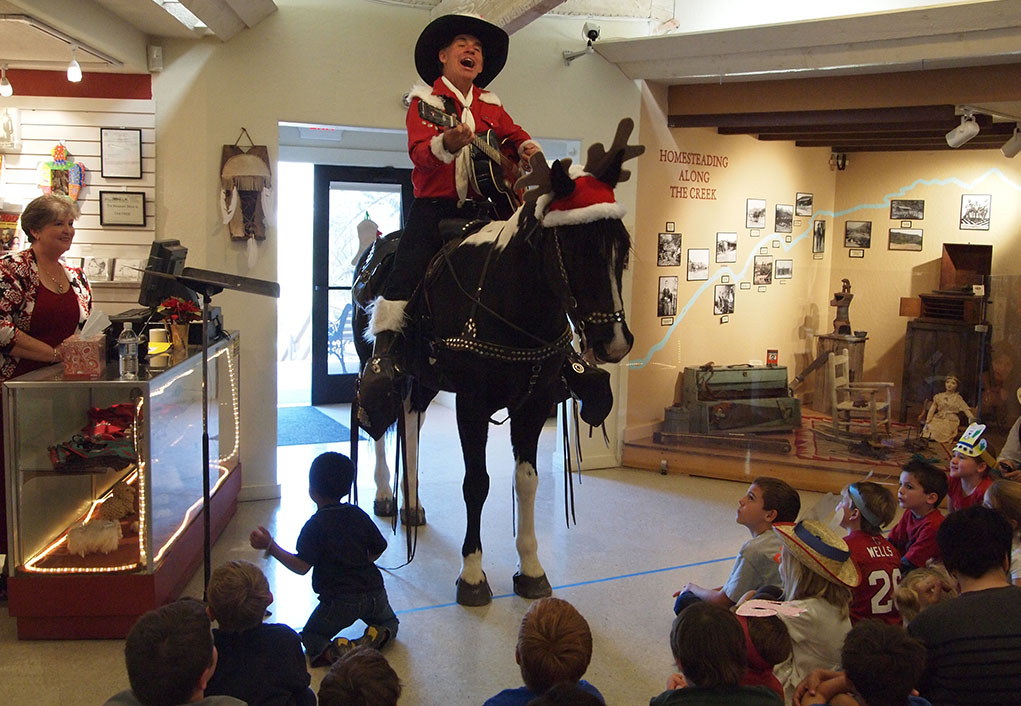 The museum is overflowing with potential to inspire each person who visits. The experience might be an impetus to begin a project, create a painting, design a piece of clothing or record a video.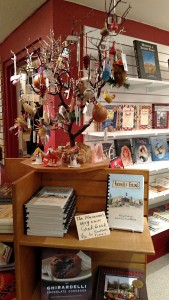 Spend the best family and friends time over the Thanksgiving weekend (the Museum is closed on Thanksgiving), and shop for holiday gifts in the museum store, where you'll find a variety of books about local history, characters, events and archaeology. You'll also find a great selection of jewelry, clothing, hats, postcards, mementos, children's items and much more! Best of all, you do not have to pay sales tax on your purchase, which represents a savings of roughly 10 percent. Museum members also receive an additional 10 percent discount.
All museums need support to keep their doors open and to care for the many collections we enjoy! A membership is the best way to enjoy the Cave Creek Museum because it pays for itself in as few as three visits! Did you know an individual membership is only $50 per year and the cost for a couple is only $75? It's easy to join by visiting http://cavecreekmuseum.org/membership and using PayPal. You are welcome to call 480-488-2764 if you have any questions about how to become a member.
Donations are always welcome and greatly appreciated. If you wish to donate online please visit http://cavecreekmuseum.org/donate-2. To donate by mail, send your check to Cave Creek Museum, P.O. Box 1, Cave Creek, AZ 85327. If you have a collection or individual items to donate, please call the museum directly at 480-488-2764.
Cave Creek Museum is located at 6140 E. Skyline Drive, Cave Creek, AZ, Hours are Wed., Thurs., Sat. and Sun. from 1 p.m. to 4:30 p.m., and Fri. from 10 a.m. to 4:30 p.m. Entrance fees are $5 for adults, $3 for seniors and $2 for students. Children 12 and under are free. For information call 480-488-2764 or visit www.cavecreekmuseum.org.