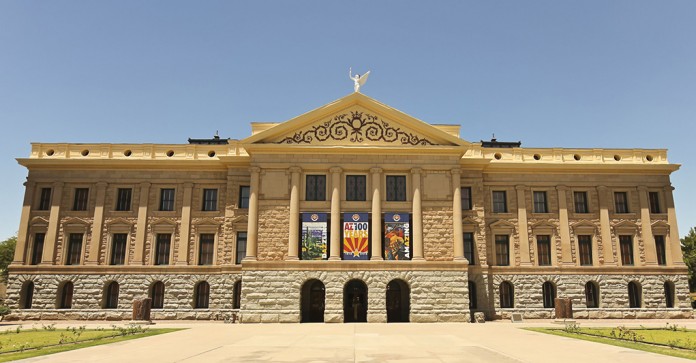 The Arizona Court System, explored and explained opens Tuesday, October 11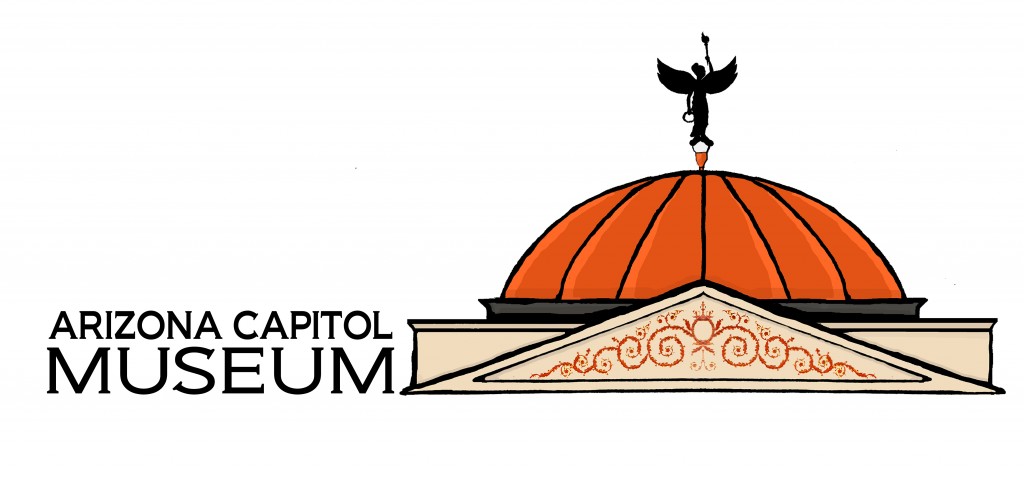 In state government, just as in the Federal system, there are three separate but equal branches designed to balance the power of each other, and protect the rights of the people. The Arizona Capitol Museum (AZCM) has long covered the Executive and Legislative Branches, and now after years of development, we are proud to present our latest long-term exhibit, Arizona State Courts: The Judicial Branch.
One of the goals of the AZCM is to explain how our government works. Arizona State Courts: The Judicial Branch includes history about the how the State Court developed, an examination of groundbreaking cases that took place here, and a focus on the State Supreme Court. All important to understanding the complex variety of work that the State Courts do.
This exhibit also includes unique artifacts, such as a robe worn by Sandra Day O'Connor; several gavels used by Judges and Justices throughout Arizona history; legal briefs and a court rulebook from the Arizona Territory. A highlight of the exhibit is a courtroom judge's bench, custom made by the Arizona Supreme Court. There is also exclusive new video content, a special round table interview with the five current State Supreme Court Justices.
This exhibit is scheduled to open Tuesday October 11, at 1:30 p.m. Special guests from the State Supreme Court and Executive branch will be on hand to commemorate the opening.
Information for the public about the AZCM, can be found at www.azlibrary.gov/azcm or by calling 602-926-3620. Arizona Capitol Museum is at 1700 W. Washington Street, Phoenix.