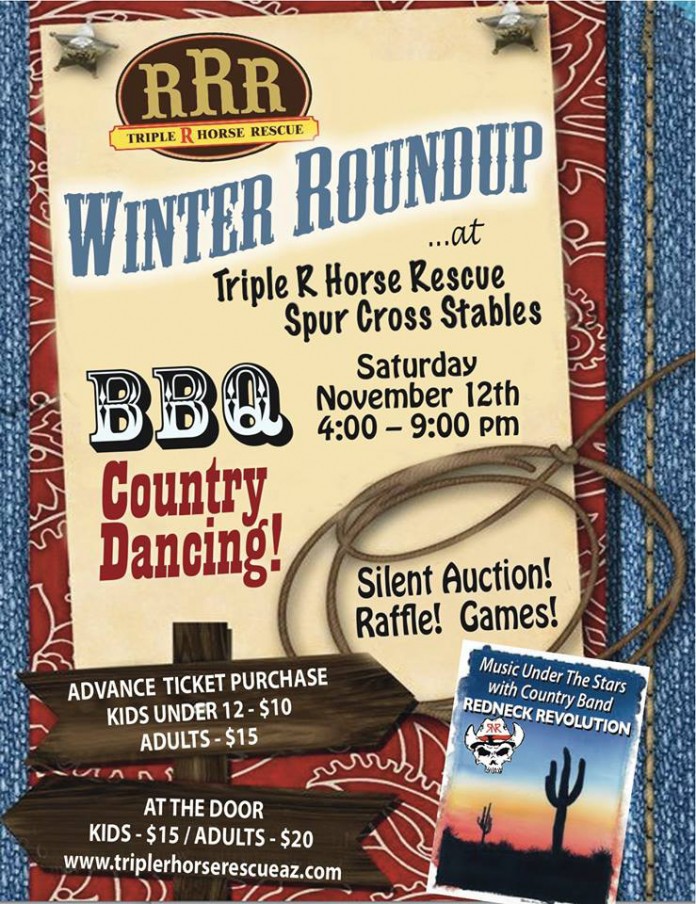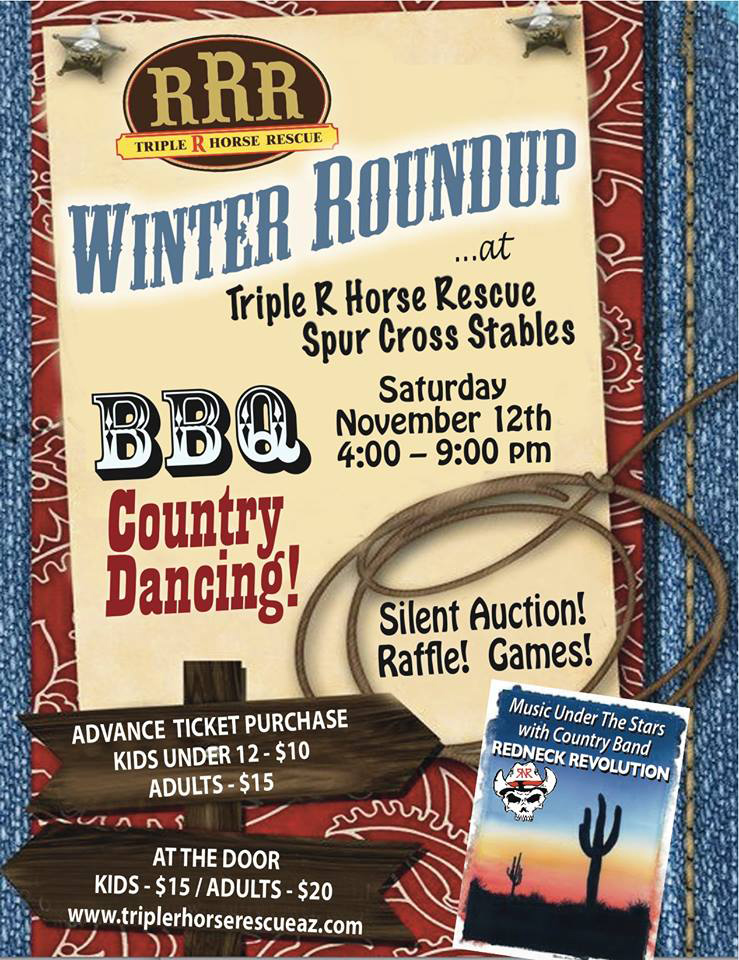 Triple R Horse Rescue, Cave Creek's only horse and burro rescue, will host a Winter Roundup on Saturday, November 12 from 4 – 9 p.m. According to Triple R president Curry Eversole, the public is invite to learn about the rescue and enjoy an evening filled with BBQ, music and country dancing.
"People can purchase tickets on our website, triplerhorserescueaz.com/winter-roundup.html, in advance," says Eversole. "The costs is $15 for adults and $10 for children under age 12. Individuals interested in volunteering during the event should visit signupgenius.com/go/409094daba72faf94-triple."
Triple R Horse Rescue, which is run 100 percent by volunteers, relies on support from the community to fulfill its mission. Cave Creek, Arizona Triple R Horse Rescue is dedicated to assisting the 175,000 unwanted horses in the United States. Donations can be sent to PO Box 4925 Cave Creek, AZ, 85327. For more information about Triple R Horse Rescue, visit http://www.triplerhorserescueaz.com or call 602.396.8726.