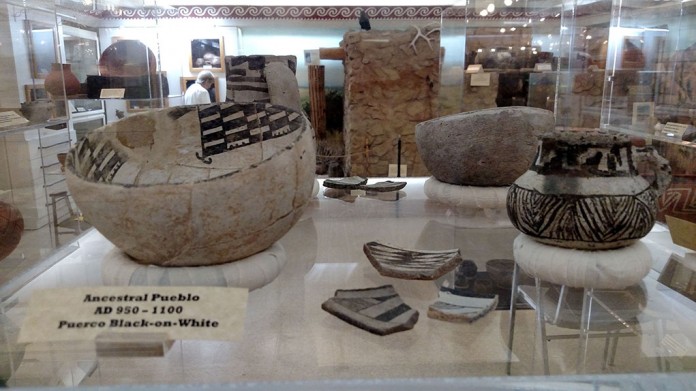 CAVE CREEK – On Sat., Oct. 1, Cave Creek Museum will re-open for its 47th season, offering visitors a chance to view new exhibits and participate in exciting new programs. And for history buffs who can't wait, they'll have a special chance to preview exhibits on Sat., Sept. 24 during the free national Smithsonian Magazine Museum Day from 1 – 4:30 p.m. Located at 6140 Skyline Drive, the Museum features an extensive collection of prehistoric and historic artifacts that describe the lives of Native Americans, miners, ranchers and pioneers.
New Archaeology Exhibit
One of the highlights of this year's season is a new exhibit in the Archaeology Wing featuring pottery on loan from the Cave Creek Unified School District.
"This is a significant collaboration that came together over the summer and we gladly accepted the 31 rare pieces of prehistoric pottery into our collection," said Evelyn Johnson, Cave Creek Museum executive director. "This collection had been on display in the Cactus Shadows Fine Arts Center, which is being renovated, and we're thrilled to showcase it along with our other historic artifacts."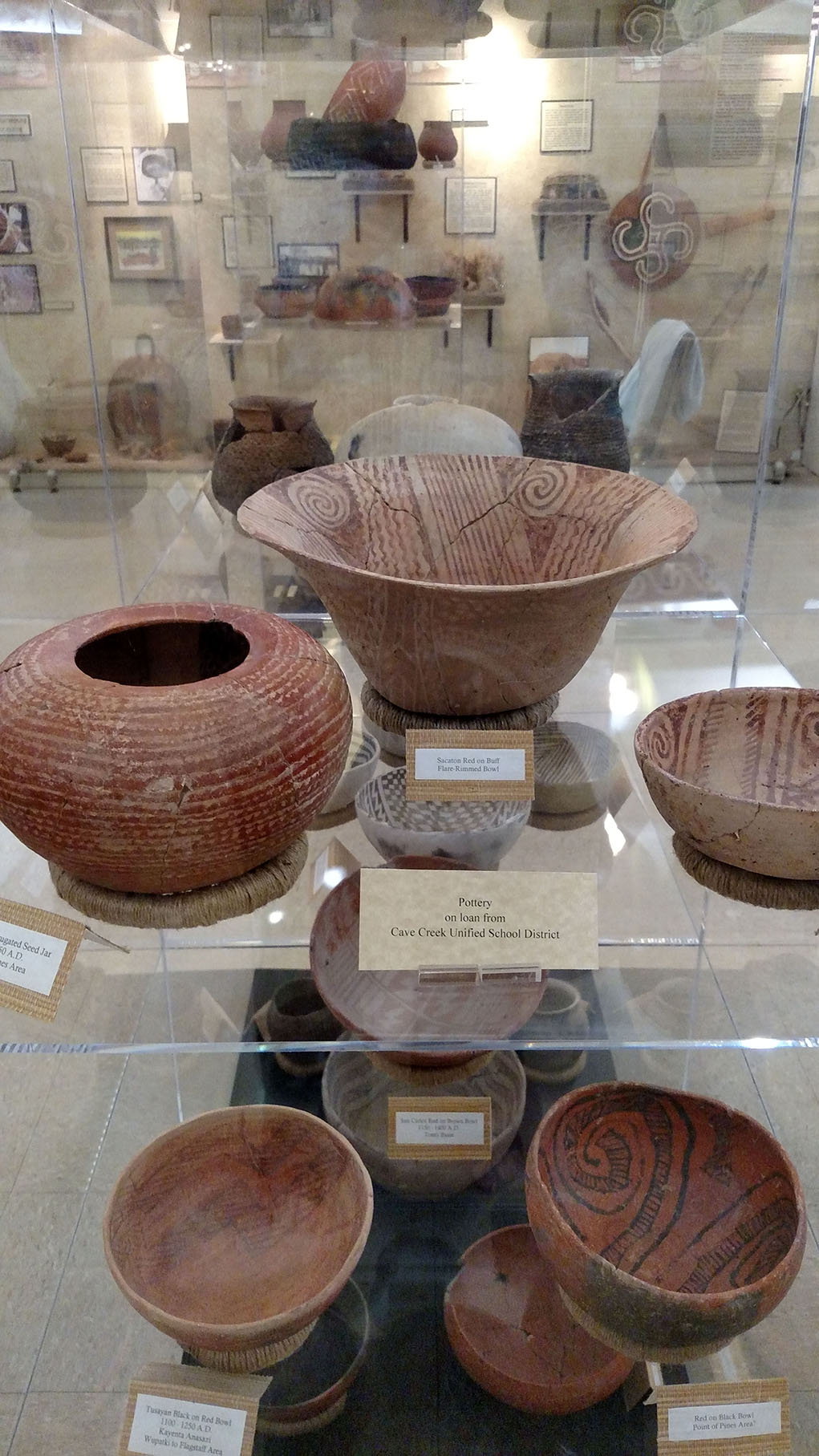 The stars of the collection are the few pieces of Hohokam red-on-buff pottery. These were produced by the Hohokam of the Salt and Gila Rivers at the apex of their civilization, roughly 800 to 1000 years ago. The collection includes pieces from other cultures as well – black-on-white bowls from Ancestral Pueblo peoples, numerous corrugated designs, and plain wares that vary from rugged to elegant.
"You'll find these special pieces of pottery on display in the rear of the Archaeology Wing in new cases obtained with the help of a matching grant from the Arizona Historical Society," Johnson said.
Volunteers who participated in getting the exhibit ready include Sue Mueller, Nancy Zeno, Rory Alexander, Alan Troxel, Gwen Harwood and Kristin Lewis.
"We're very grateful to Evelyn Holbrook, business manager of the district's Education and Community Services, and also a Museum board member, who facilitated the loan," Johnson said. "Superintendent Dr. Debi Burdick also was instrumental in working out the details of this long-term loan."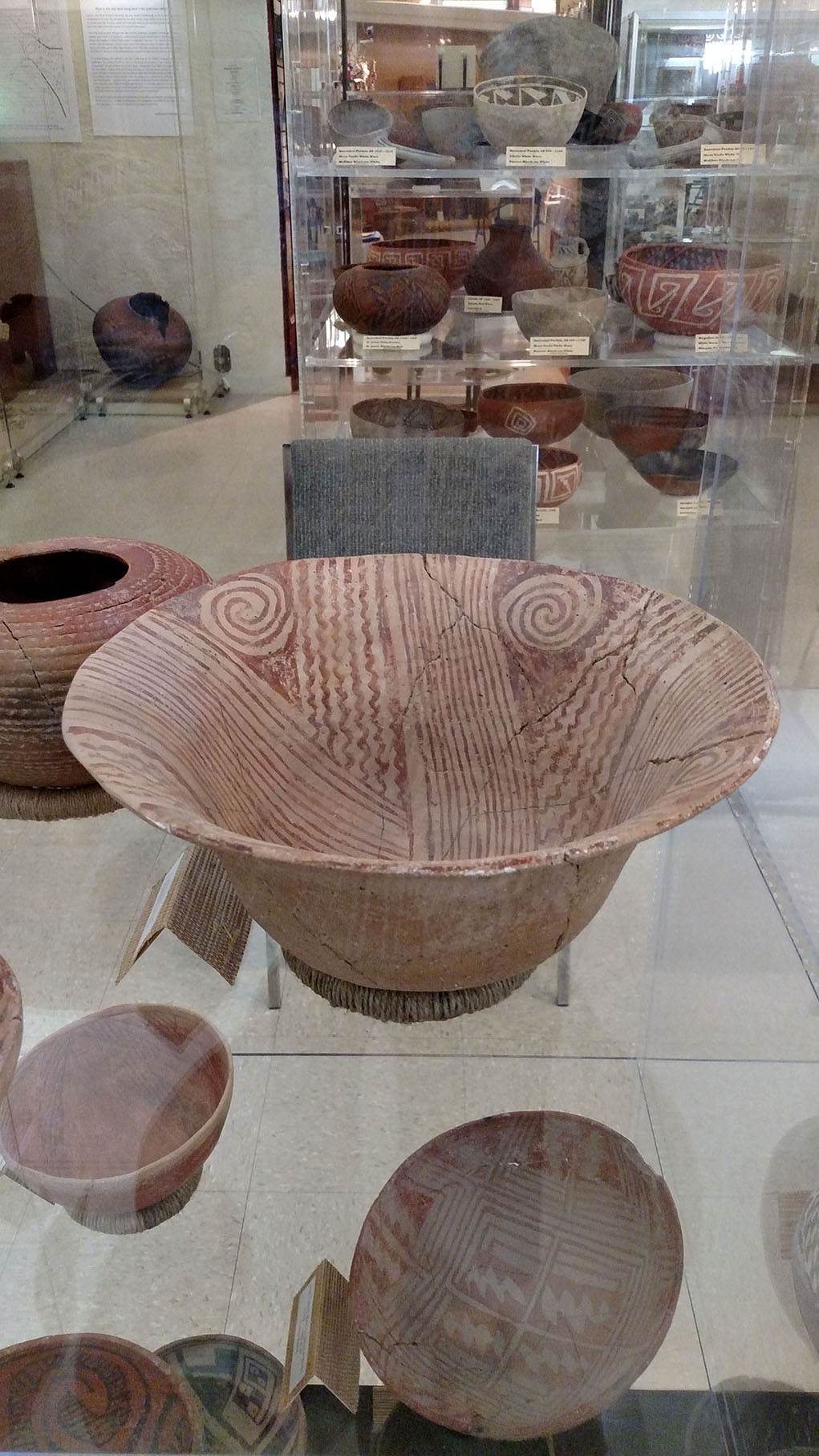 Visitors will be able to see the historic 1880 "Golden Reef Mine Stamp Mill" in action at 1:30 p.m. on Sat., Oct. 8 as volunteers crush hard rock ore in search of gold that can be separated and saved. Also on that day, guests can hear Museum board member, volunteer and author Kraig Nelson present "What the Flock!" from 2 p.m. to 3:30 p.m. On Sun., Oct. 9, the Museum will present its first Family Fun Workshop, "A Political Time," from 1:30 p.m. to 3 p.m. Cave Creek Museum is grateful to the Kiwanis Club of Carefree for sponsoring the Family Fun Workshops.
The museum hours will be Wed., Thurs., Sat. and Sun. from 1 p.m. to 4:30 p.m., and Fri. from 10 a.m. to 4:30 p.m. Entrance fees are $5 for adults; $3 for seniors; and $2 for students. Children 12 and under are free. To print out a free admission coupon for the Sept. 24 Smithsonian Magazine Museum Day, visit www.smithsonianmag.com. For information, call (480) 488-2764 or visit www.cavecreekmuseum.org.