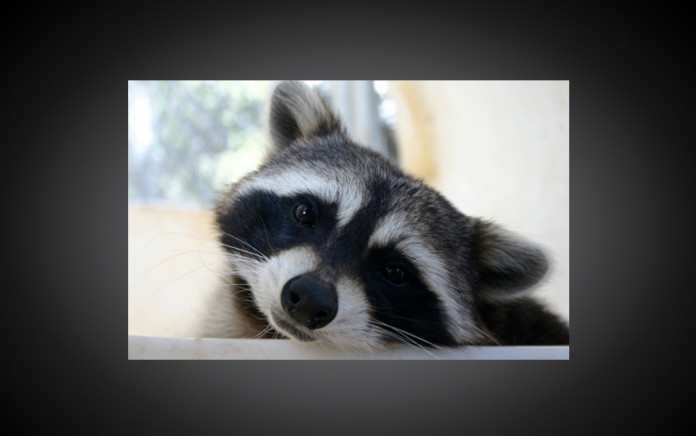 Indiana Jones ("Indy") came from Indiana when his owner moved to Arizona. Initially, the owner's friend had the tiny raccoon and wasn't taking good care of him. Thinking he could do a better job raising the raccoon, his owner traded a turtle for him. But, as always happens, Indy didn't stay cute and cuddly very long.
When the man from Indiana discovered it was illegal to keep wildlife in Arizona, he called Southwest Wildlife, hoping to find a sanctuary for Indy. By the time volunteers arrived to pick Indy up, the man's apartment smelled awful, it was totally trashed and there was nothing left of his couch but springs and stuffing. Raccoons are fun to watch, but they don't make good pets!
Adopt Indiana Jones and become a member of the SWCC wild family. Southwest Wildlife Conservation Center is a 501(c)(3) nonprofit organization which is run by a handful of staff and many dedicated volunteers.  They are funded solely through private donations, fundraising and grants. You may also join their wild family with monthly giving.
By adopting a sanctuary animal like Indy you are helping Southwest Wildlife provide the proper food and care necessary for that animal and others like them to live out the rest of their lives with Southwest Wildlife. An Adoption package makes a wonderful gift adopt yourself!
To make a donation visit https://southwestwildlifeorg.presencehost.net/donate/, mail a check to the address below or call for an appointment to meet your animal on a tour and donate in person.
For information about resident animals available for adoption, please email education@southwestwildlife.org.
Southwest Wildlife Conservation Center, 27026 N. 156th St., Scottsdale, AZ 85262. Call 480-471-9109 or email swcc@southwestwildlife.org.