Jensen said the town should not only allow concealed carry of firearms but should encourage it
CAVE CREEK – With Vice Mayor Steve LaMar and Councilwoman Susan Clancy absent due to respective family matters, Mayor Vincent Francia reminded everyone about the July 3rd and 4th Independence Day celebrations in town.
Call to the Public brought C.W. Jensen to the podium to say he was a retired police captain and after looking into the town's prohibition of firearms in the council chambers he said the only place the prohibition appears is in the personnel manual under workplace violence.
Jensen said the manual refers to "unauthorized firearms" but doesn't define what that means and, in any event, the policy is incongruent with state statute.
He also said if an armed shooter decided to enter the council chambers, they would enter the back door and shoot the deputy, whom he said is usually standing with his back to the door.
Jensen said the town should not only allow concealed carry of firearms but should encourage it.
Cave Creek Merchants and Events Association (CCMEA) Vice President Kristin Lewis passed out to council a poster for Wild West Days as she announced L. Austin won the Wild West Days art contest.
Town Attorney Bill Sims explained a proposed ordinance that would add a chapter to the town code allowing for the transfer of development rights.
Sims said a landowner came to the town with a proposal. However, the town didn't have a provision in the zoning ordinance addressing it.
Sims said this was just the first reading of the ordinance but emphasized an applicant must still go through the entire review process and the ordinance doesn't grant rezoning or any special rights.
Planning Director Ian Cordwell said it puts conservation easements where they can be enjoyed by citizens.
Councilman Ernie Bunch asked, "Under what circumstances would we involve another municipality?"
Sims said it was written to conform to state statute but stated the other jurisdiction would have to have the same ordinance and council could still say no.
During public comment, Eileen Wright said she didn't understand the ordinance and asked why the town needed it now.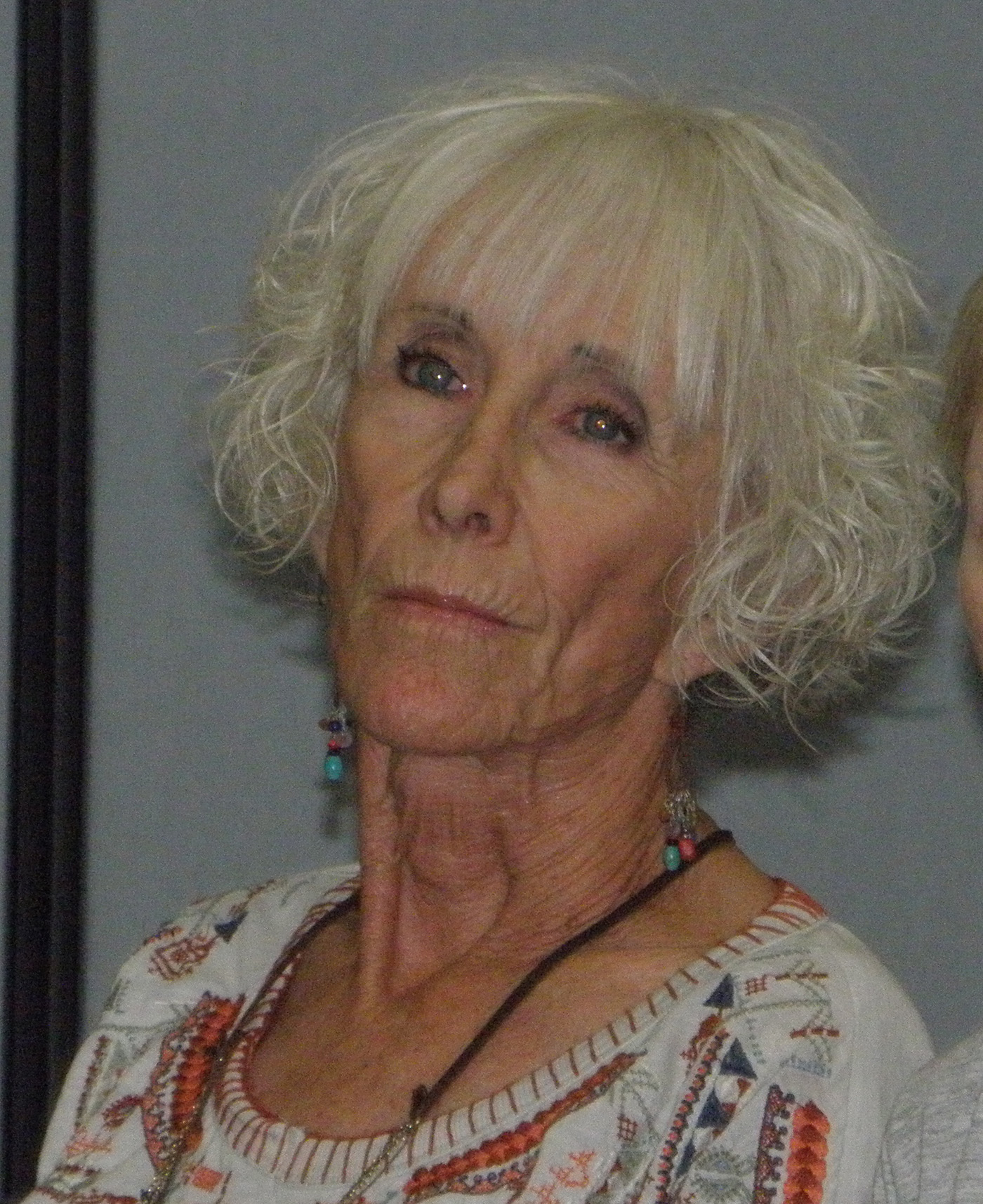 Eileen Wright
Wright claimed the hill behind Hogs N' Horses can't be built anyway and stated, "This just doesn't make a lot of sense right now."
Kerry Smith said the language seemed quite general and urged council to reject the ordinance.
He said there was no provision to do assessments of infrastructure needs, specifically water.
Smith stated the costs should be borne by the applicant and not the town.
Jensen, who seemed confused about what agenda item they were discussing, read goals from the 2005 general plan and said when he developed budgets he used a general plan.
He asked why there was no mention in the budget about how the budget meets those values and said there was no narrative saying why they need to spend what they're budgeting.
Francia asked Cordwell if the hill behind Hogs N' Horsed could be developed.
Cordwell stated it could.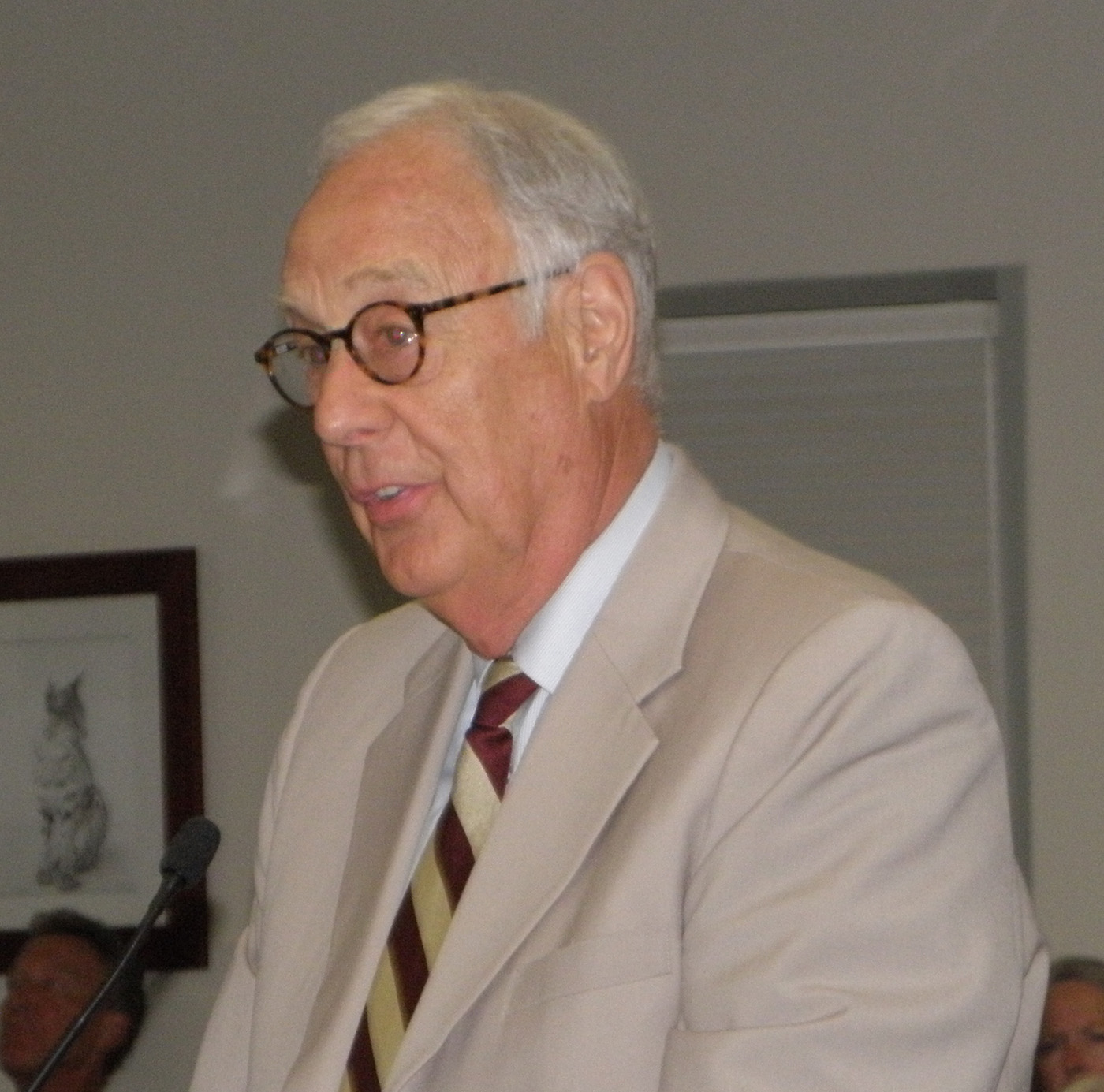 Paul Gilbert
Attorney Paul Gilbert of Beus Gilbert PLLC, whose client is the person who came to the town with the proposal that prompted the ordinance, reiterated there would still be a rigorous review process with notification to adjacent property owners.
Gilbert said, "The bottom line is – this is not done in a vacuum" and can only be achieved after public review.
He said there were built-in protections so it creates a win-win situation for everyone.
He reminded council the ordinance was the only thing before them at this point, not a specific property.
Bunch moved to approve the first reading and said, "This is just one more tool to achieve the goals Mr. Jensen mentioned. This is a tool that will allow us to preserve something in the town core.
Councilman Dick Esser said he agreed with everything Bunch, Gilbert and Sims said, and the first reading is step one.
Councilman Thomas McGuire commented that open space is very dear to Cave Creek.
Francia said he agreed with his fellow council members and stated the ordinance was a tool.
He said the ordinance is similar to density transfer mitigation and emphasized no steps in the process are being negated or pushed aside.
Finance Director Robert Weddigen presented council with the tentative budget, a process he said began in January with budget worksheets for each department.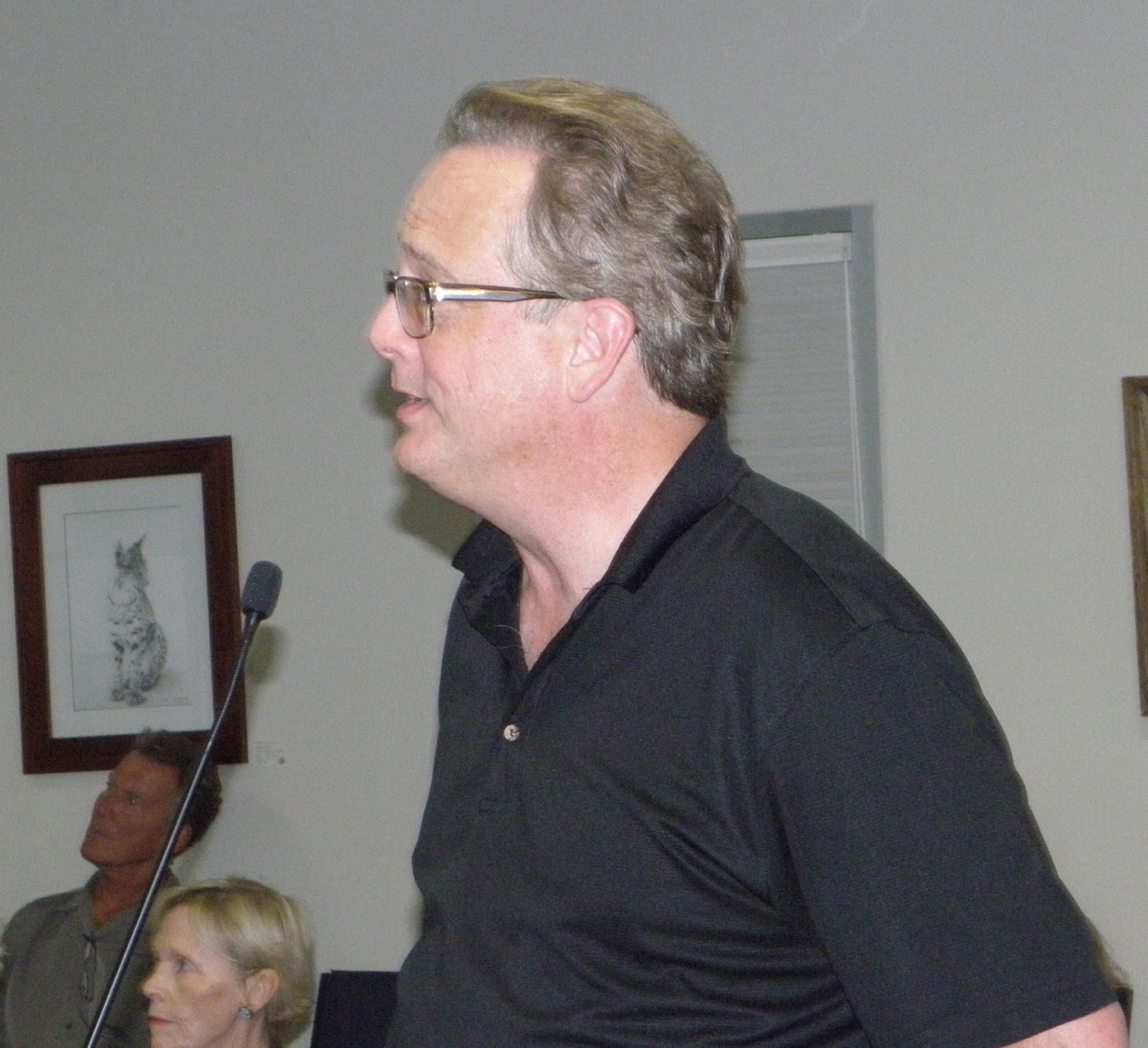 Robert Weddigen
He said the tentative budget of $16.5 million sets the bottom line but still allows line items to be moved around.
The final budget will be brought to council on July 18.
The town had to do some belt tightening since new state laws that went into effect direct construction sales tax to be calculated based on point of sale of the materials rather than where the finished product is delivered.
Weddigen said it's hard to determine what the town is losing but estimates it is between $750,000 and $1 million.
During public comment, Jensen said he would find it helpful if department heads would say what they accomplished with the money and stated, "I'd rather see more of a story than just numbers."
Jensen also questioned employee raises and the need for 38 vehicles.
Town Manager Peter Jankowski said they do look at those things and stated they did not have any merit raises, only cost of living increases.
Jankowski said they've had three budget workshops and talked about all those things.
Lewis said Wild West Days will be Nov. 2 – 6 this year and asked the town to invest in the event.
CCMEA Treasurer Marc Peagler said Wild West Days is historically the town's biggest event and the $10,000 the town has provided in the past is returned in sales tax revenue from the event.
Peagler said, "We'd like to get to the point where we don't need the town's help, but we're not there."
Jankowski said council could add $10,000 to the budget.
He said it's one thing to add more to the budget, but stated the town doesn't need to spend it if funds are short.
Smith asked if the town was cross-subsidizing expenditures for water and wastewater and how much.
Smith said he thinks the economy is weak and wouldn't be surprised if we see a downturn.
Bunch's motion to amend the budget by increasing the community service grants by $10,000 passed unanimously.
Bunch noted if it's in the budget they can't spend it.
McGuire said it was a lean but sound budget allowing for conservative estimates.
Councilman John Ford complimented staff and the town manager for the work they put into the budget.
Esser complimented Weddigen and stated, "This is the best budget I've ever seen."
Francia commented, "I know sacrifices were made."
Before adjourning, Francia announced Sonoran News will be hosting a forum from 7-10 p.m. on June 27 in the council chambers for all candidates.