'Civil rights litigants do not have to choose between jail time and exercising their fundamental rights'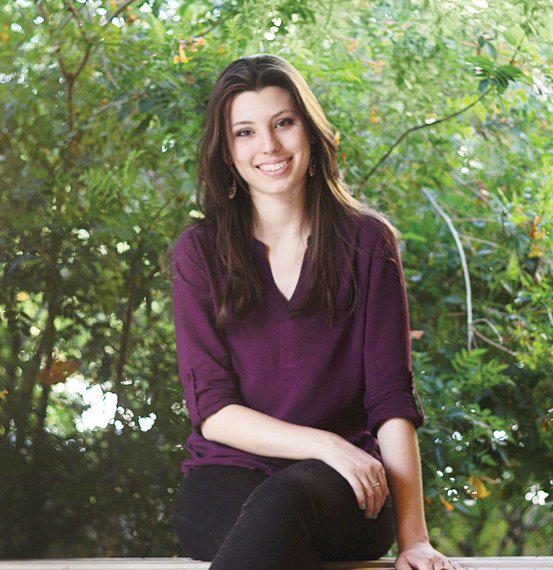 Joanna Duka
PHOENIX – Joanna Duka and Breanna Koski are Christian artists who own and operate Brush & Nib Studio, LC, an upscale hand-painting, hand-lettering and calligraphy company that sells artwork, paintings, prints, wedding invitations, etc., customized for clients and their events.
The women filed a lawsuit last week seeking a temporary restraining order, preliminary injunction and permanent injunction to halt the city of Phoenix from enforcing § 18-4(B)(1-2), its anti-discrimination ordinance, which was expanded in 2013 to prohibit businesses from refusing service based on sexual orientation.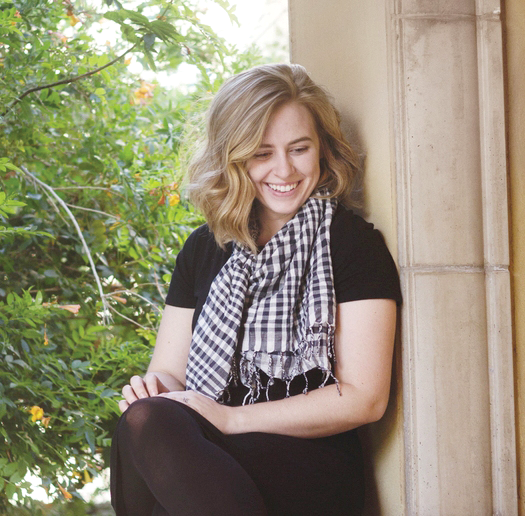 Breanna Koski
The ordinance, as it stands, requires plaintiffs to create custom artwork promoting events or ideas that violate their beliefs about marriage being between one man and one woman.
The lawsuit was filed preemptively to "protect the freedom of Arizona artists to speak and create freely," asserting the ordinance could be used to compel Duka and Koski to "create art that contradicts their artistic and religious beliefs" while preventing artists from discussing what type of art they can and cannot create.
Duka and Koski define their artistic vision by their religious beliefs and feel compelled to "create art, promote art and run their business in ways that honor God."
Although Duka and Koski say they will create art for anyone, they cannot create art for events that violate their religious beliefs, including their beliefs about marriage.
They believe God created marriage as a union exclusively between one man and one woman and state they cannot create art for events that celebrate any other kind of marriage, such as same-sex marriage.
The ordinance includes penalties of up to $2,500 per day in fines and six months in jail for each day of violation.
Plaintiffs are represented by the Alliance Defending Freedom, a Christian legal group that "advocates for your right to freely live out your faith," and claim the ordinance, by compelling artists to create art celebrating same-sex wedding ceremonies and by silencing their speech, violates the Arizona Constitution's Free Speech Clause, Religious Toleration Clause, Equal Protection Clause, Due Process Clause and the Arizona Free Exercise of religion Act.
Plaintiffs note in their complaint, "Phoenix has already investigated another business for declining to promote a same-sex wedding ceremony for religious reasons and issued a formal report saying § 18.4(B) requires businesses like Brush & Nib – those that create expression – to promote same-sex wedding ceremonies if they promote opposite sex wedding ceremonies."
Basically, both the report and the ordinance's language place Duka and Koski in a position of facing an "imminent and impossible choice: either a) violate their religious beliefs, create art for same-sex wedding ceremonies, and not publish their beliefs about art & marriage, or b) suffer fines and jail time for following their religious beliefs by declining to create this art and by publishing their beliefs."
However, as the complaint points out, "Civil rights litigants do not have to choose between jail time and exercising their fundamental rights."
Because litigants in the past have been permitted to challenge restrictions to other rights, ranging from abortion to violent video games, prior to violating those restrictions, the complaint asserts Duka and Koski may challenge the restrictions on their rights before Phoenix investigates, fines or incarcerates them.
If Duka and Koski were asked to produce custom artwork for same-sex wedding ceremonies, they want to send the following statement to that customer:
"Thank you very much for contacting Brush & Nib Studio about your custom project. Brush & Nib Studio is a for-profit art studio that is owned by Christian artists who operate this studio in accordance with our artistic and religious beliefs. Because these beliefs inspire everything we do – from why we create art to how we create art to what art we create – we must remain true to these beliefs. We cannot be authentic artists or create high quality authentic artwork if that artwork compromises who we are or what we believe. Unfortunately, we have determined that we cannot remain consistent with our beliefs and create the specific project you have requested. Therefore, we will have to decline to create your request. We greatly value you and your business however and would happily consider creating artwork for you for a different project. If you want custom artwork for a same-sex wedding ceremony, we encourage you to visit this webpage … It contains a list of Arizona invitation businesses that can create artwork for same-sex wedding ceremonies. These businesses will create much better artwork for your particular event than we can. Thank you again for your consideration."
While Brush & Nib would like to send this response to anyone requesting custom artwork for same-sex wedding ceremonies, Brush & Nib will not do so for fear of violating § 18 of the Phoenix City Code.
The complaint lists business after business where artists sell art and supporting same-sex marriage and many publish statements connecting their artistic inspirations to their beliefs about equality, marriage and politics, while many publish statements reserving their right to decline to create artwork that violates their beliefs.
Duka, Koski and Brush & Nib "whole-heartedly support the rights of these artists to create and sell art consistent with their beliefs; to decline to create art inconsistent with their beliefs; to publish statements explaining their beliefs about art, marriage, religion and politics; to publish statements reserving their right to decline to create art inconsistent with their beliefs; and to publish statements expressing support for same sex marriage."
Plaintiffs simply want to exercise the same rights these other artists have exercised and are asking the court to enjoin Section 18.4(B) of the ordinance and declare it unconstitutional so Duka, Koski, Brush & Nib and other Arizona artists may return to creating authentic art that reflects their beliefs rather than the government's.
The complaint maintains, "When the government plays favorites in the marketplace of art and ideas, we only get bad government, bad ideas and worse art."
Duka and Koski filed the lawsuit to clarify their constitutional and statutory rights of all Arizonans to live, speak, create, and operate their business in accordance with their beliefs.
With the belief they should win their challenge, the complaint cites a 1943 case, West Virginia Bd. of Educ. V. Barnette, and states, "No matter how much others may dislike Joanna and Breanna's beliefs about marriage, the government should neither invade the artist's 'freedom of mind' to compel art nor hinder the artist's freedom of speech to silence expression about art … The artist's internal space – where she thinks, imagines, hopes and composes – is too valuable, too sacrosanct to open to government reprogramming and compulsion, especially when Phoenix invades that space selectively, compelling artists to convey some messages about marriage, not others; silencing some messages about marriage, not others."
The lawsuit raises issues of great public interest, as evidenced by nationwide news coverage on the topic, with regard to "the scope of religious and artistic freedom; the proper relationship between anti-discrimination laws, freedom of speech, and religious freedom; the meaning of free speech and religious liberty; the ability of governments to target particular viewpoints; and the ability of the government to silence dissent."
The February 2013 public hearing to expand Phoenix's existing ordinance, passed in 1992 to prohibit workplace discrimination against gays and lesbians who work for the city or companies with at least 35 employees that have city contracts, was held at the Orpheum Theater and attended by approximately 500 people, including countless gay-rights advocates wearing rainbow pins.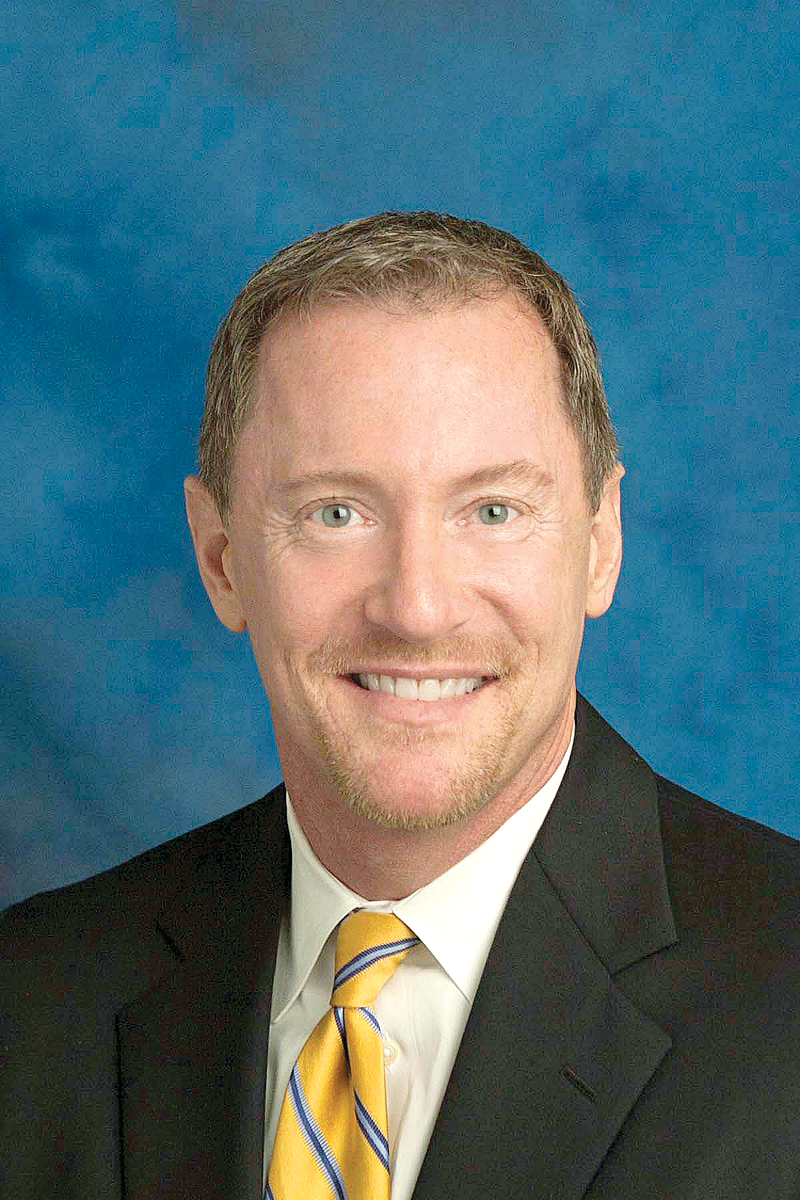 Councilman Tom Simplot
It was a divided 5-3 vote that passed the amendment with councilmen Sal DiCiccio, Jim Waring and Bill Gates dissenting and Michael Nowakowski, who supported the amendment, absent.
Councilman Tom Simplot, Phoenix's first openly gay elected official, said Phoenix was merely catching up with public opinion, whereas other cities and businesses throughout the country had implemented gay-friendly policies years ago.
Responding to arguments raised by opponents about the law's potential impact on small businesses, Simplot stated, "With all due respect, those may have been valid arguments back in 1977. They're not valid today."
While the ordinance still carves out some exemptions, including religious organizations, it doesn't appear to extend those exemptions to individuals or business owners wishing to exercise their religious freedoms.
The case is assigned to Maricopa County Superior Court Judge John R. Hannah, Jr., an Independent appointed by Gov. Janet Napolitano in 2005.