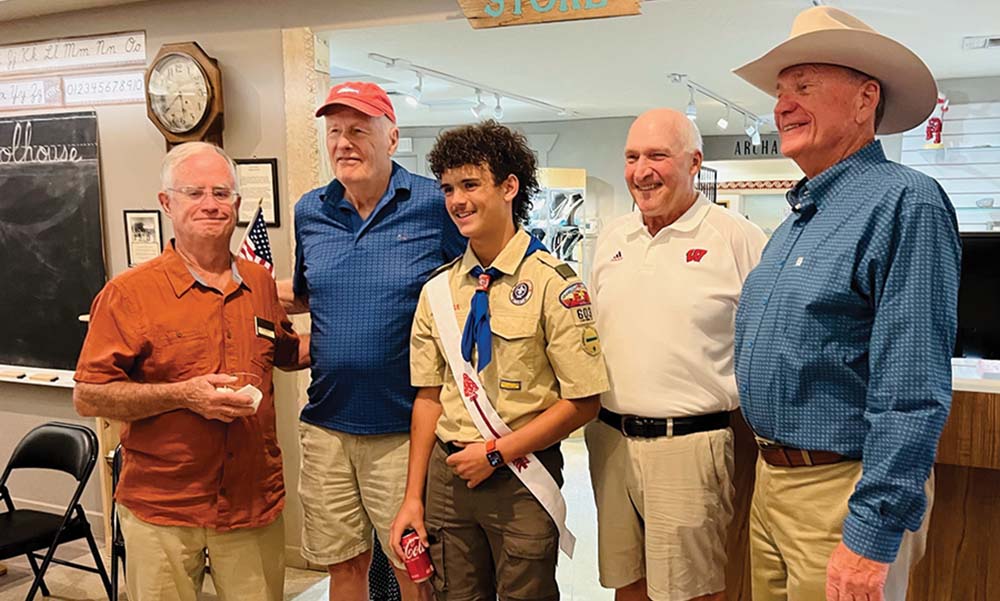 Cave Creek Museum unveiled its newest exhibit, Saluting Our Veterans, at the museum's season opening on Sunday, October 1.

According to museum executive director Evelyn Johnson, the new exhibit, arranged by local Kody Moore, an inspired scout working on his Eagle Scout project, presents military uniforms from World War 1 through Vietnam and even a jacket from the 75-year-old American Legion Post 34 in Cave Creek.

Most importantly, this special exhibit honors those who served to give us the incredible freedoms we know and love today," says Johnson. "While the majority of the exhibit's contents come from the museum's collection, there also are many wonderful stories and significant contributions shared by others."

In addition to its new military exhibit, Cave Creek Museum showcased an assortment of gorgeous Native American pottery that is on loan.

The 53-year-old museum's mission is to preserve the artifacts of the prehistory, history, culture and legacy of the Cave Creek Mining District and the Cave Creek/Carefree foothills area through education, research and interpretive exhibits. Cave Creek Museum is located at 6140 E. Skyline Drive in Cave Creek, Ariz. Open October through May. The museum can be reached at 480.488.2764 or cavecreekmuseum.org