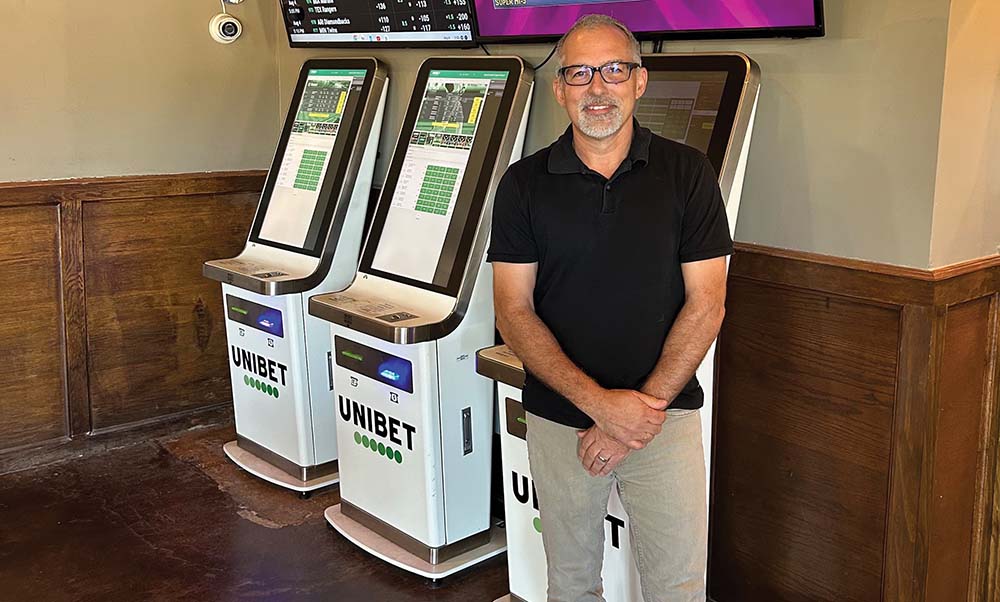 CAVE CREEK – The start of football season looks a lot different for Harold's Cave Creek Corral this year. An expanded, shaded outdoor patio offers more seating for patrons and a popular Unibet sportsbook offers live wagering on all major sports. 

The iconic country western bar and restaurant has been serving patrons for nearly 90 years. During the past two decades, Harold's Corral has grown to become one of the largest Steelers bars in the country, affectionately known as "Heinz Field West."

Now, with the addition of the Unibet sportsbook, Harold's has become popular with fans of all sports. Whether its football, baseball, soccer, golf, or tennis, the Unibet sportsbook at Harold's offers a fun, easy wagering experience for die-hard and bandwagon fans alike.

"The Unibet sportsbook has been a game changer for us," said Danny Piacquadio, Harold's co-owner. "The biggest change has been that we're attracting all types of sports fans from all over the Valley.

It's a big draw for locals, but because we're the only sportsbook in the North Valley, we're seeing new faces every day." 
Harold's and Unibet formed a partnership late last summer, and the Unibet kiosks were installed several weeks after football season began. Harold's also added a new backyard patio around the same time so more guests can dine outside. The patio also provides easy access to cornhole, ping pong and other games. 

"In addition to watching our favorite team, the Steelers, we show several other games every Sunday in this additional space," Piacquadio said. 

While Harold's continues to transform into a sea of black and gold on NFL Game Days, the 12,000 sq. ft. restaurant is packed for other sporting events as well.

Unibet has been great to work with, and our patrons like that they can spend time with friends, enjoy delicious food and drinks, and have some fun wagering on local and international sports," Piacquadio said.