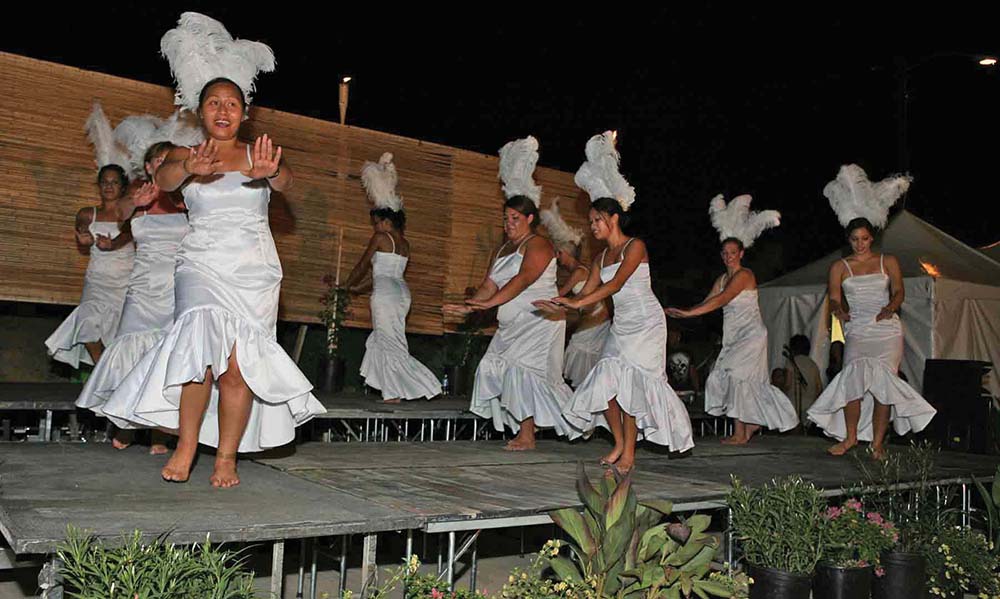 Festivities Feature Pig Roast Luau Buffet, Hawaiian Luau Dancers, Fire Knife Dance, Limbo & Hula Contests, Face Painting and More
After several years of a hiatus, Harold's Cave Creek Corral is bringing back its popular Hawaiian Luau event on Saturday, Sept. 2 with presenting sponsor, Sanderson Ford. The festive party features a pig roast luau buffet, Hawaiian luau dancers, a thrilling fire knife dance, a limbo and hula contest, face painting, a Hawaiian ice vendor, drink specials and more. Harold's also hopes to raise $10,000 for the Maui Strong Fund through a portion of ticket and alcohol sales and all proceeds from a raffle and silent auction.
Gates open at 6:45 p.m. with the buffet (two Pig Roast stations) beginning at 7 p.m. The delicious buffet will include succulent roast pork, Hawaiian garlic shrimp, Shoyu chicken, Huli Huli chicken, ahi poke, and other traditional Hawaiian cuisine.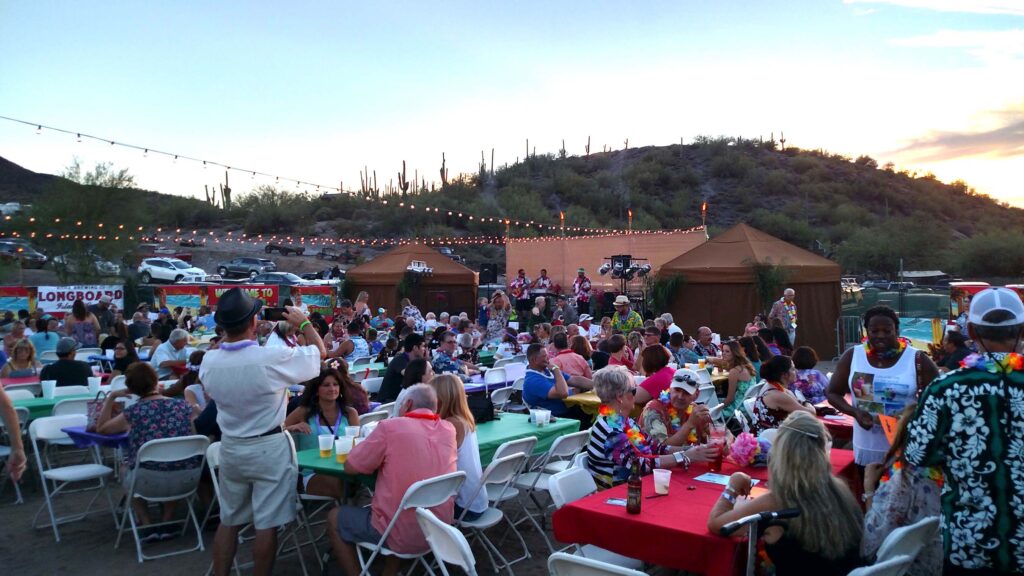 The outside Luau show featuring Tia's Royal Islanders starts at 8 p.m. with an exciting fire knife dance, hula and limbo contests, and more during the show.
Danny Piacquadio, Harold's Cave Creek Corral's co-owner, said the Hawaiian luau was a tradition on Labor Day weekend for 20 years, but the event was paused for several years due to scheduling conflicts and the pandemic.
"It's a fun way to celebrate the end of summer, and this is the first time we'll be raising funds for the nonprofit Hawai'i Community Foundation," Piacquadio said. "We may be far away in a small desert town, but our hope is to raise $10,000 for the foundation's Maui Strong Fund. The wildfires earlier this month were devastating, and there is still an urgent need to help residents there."
With more than a 105-year history, the Hawai'i Community Foundation works to create an equitable and vibrant Hawai'i in which all Island communities thrive. The foundation's Maui Strong Fund supports evolving needs, including shelter, food, financial assistance, and other services as identified by partners doing critical work. The foundation has waived all donation fees, with 100% of funds going towards community needs.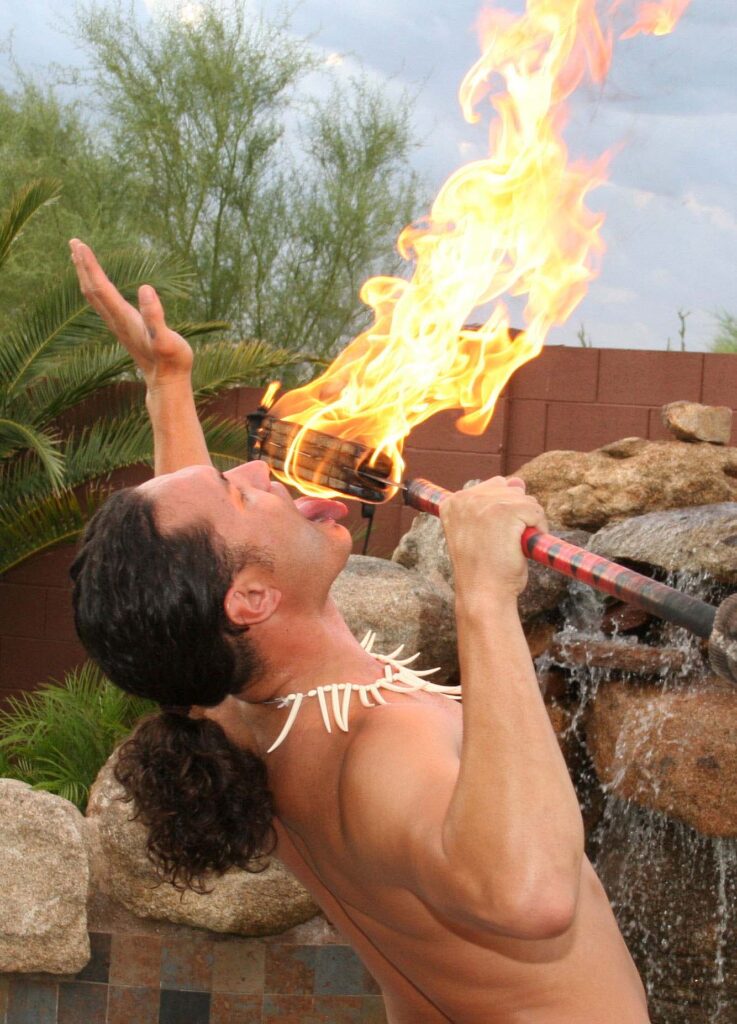 Because previous Hawaiian Luau events at Harold's have sold out, guests are encouraged to purchase their tickets early. Open seating is first come first serve, and there will be plenty of seating to choose from. Parties of six or larger can purchase tickets and call Harold's to ensure their party is seated together. Tickets are $50 per adult and $35 for children 10 and under. Larger parties can purchase a 10-top VIP table for $700, which includes a front row table, cocktail service and a complimentary Hawaiian gift.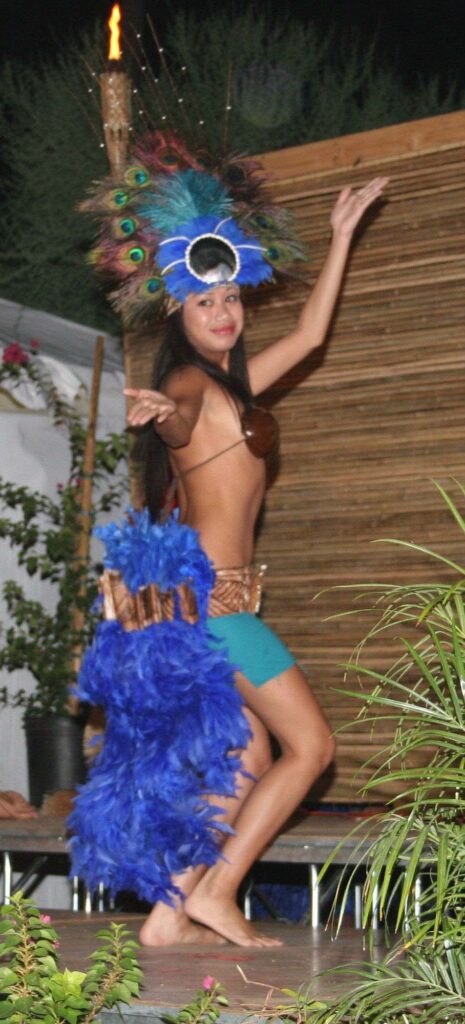 Harold's Cave Creek Corral is located at 6895 E. Cave Creek Rd. To purchase Hawaiian Luau tickets, call (480) 488-1906 or visit www.haroldscorral.com.