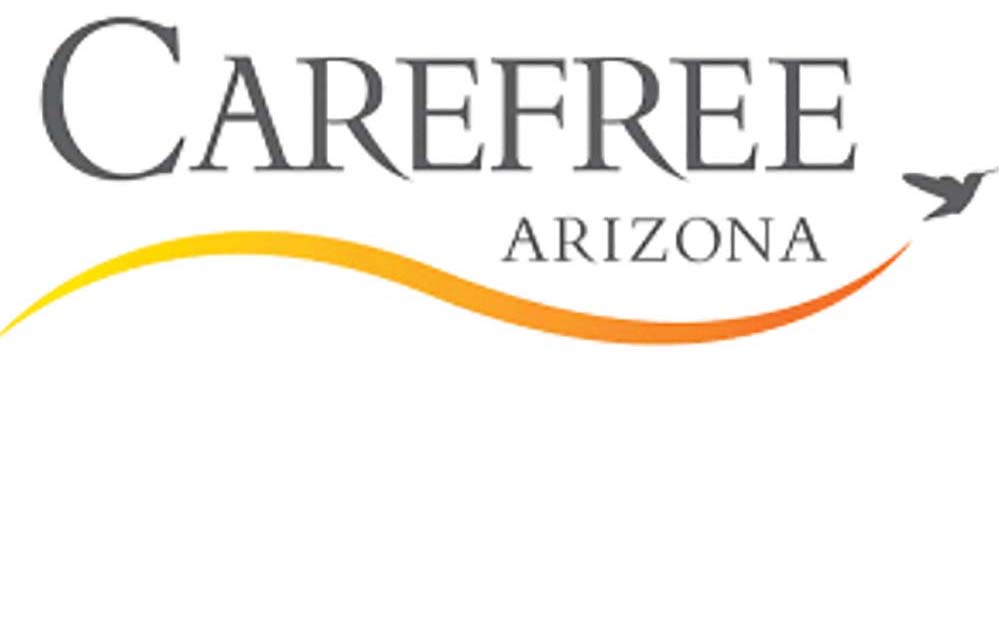 Strengthening Community Engagement and Foster Open Dialogue
The Town of Carefree is announcing the launch of its community engagement initiative, "Community Conversations: Connecting with Carefree." These meetings aim to strengthen the bond between the local Town services and its residents by fostering open communication and encouraging honest feedback. These pop-up conversations will take place every second Friday of the month from 9:00 am to 11:00 am at various locations throughout town.

"Community Conversations: Connecting with Carefree" is designed to provide an informal and laid-back platform for residents to interact directly with their local Town representatives. Your local representatives wish to create a welcoming space where everyone feels comfortable sharing their thoughts, ideas, and concerns. By adopting a more accessible and relatable approach, the initiative seeks to break down barriers that might hinder open communication. The Mayor, Members of the Town Council and different Town Staff will be available to answer questions, talk about any concerns or fill you in on what's happening around town.

"We believe that strong communities are built on open dialogue and understanding between residents and their local representatives. "Community Conversations: Connecting with Carefree" creates a relaxed, informal setting which will permit residents to candidly express themselves, offer feedback, and actively participate in shaping the future of our community," said Mayor John Crane.

The inaugural community conversation is scheduled for Friday, September 8 at the Visitor's Center during the Farmers' Market. The Town will update its social media channels each month with the location of these pop-up conversations, so connect with us on Facebook and Instagram. Depending on community feedback, meeting hours and frequency may be modified.

Event Details: Second Friday of Every Month
Date: Beginning September 8, 2023
Time: 9:00 am – 11:00 am
Location: Carefree Visitors Center (101 Easy Street, Carefree AZ) 

The town is eager to hear from its citizens and strongly encourages active participation from the entire community. "Community Conversations: Connecting with Carefree" is a part of Carefree's broader effort to strengthen the sense of belonging and unity among its residents.  To learn more about what is happening in Carefree sign up for the Town's digital newsletter at: www.carefree.org/subscribe. 
Community Workshops to Shape the Future of Carefree's Roadways
The Town of Carefree is announcing two upcoming community workshops that will play a vital role in shaping the future of our town's roadways and enhancing the safety and livability of our community.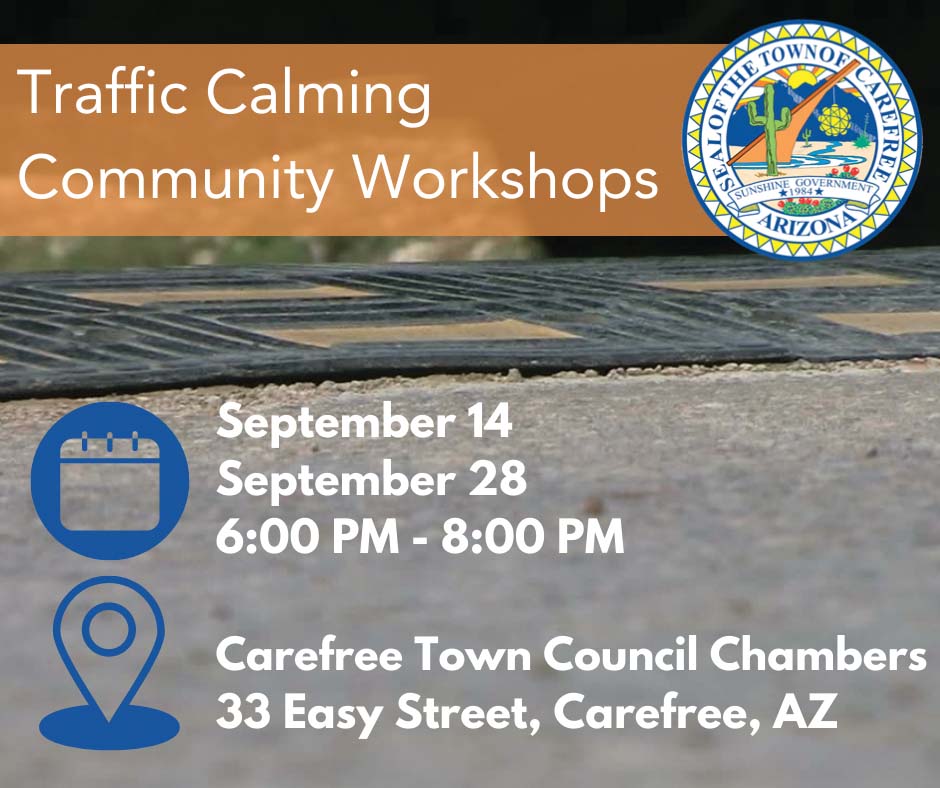 The workshops are scheduled to take place on September 14 and September 28, from 6:00 PM to 8:00 PM, at the Carefree Town Council Chambers located at 33 Easy Street, Carefree, AZ. During these sessions, community members will actively participate in discussing and collaborating on the implementation of the newly proposed Municipal Traffic Calming Policy. This policy aims to address and resolve citizen concerns regarding traffic volumes, excessive speeds, and safety issues on our roadways.

"We believe that the best solutions are born when community members come together, share their insights, and work collaboratively," said Mayor John Crane. "These workshops will provide a platform for our residents to express their opinions, ideas, and experiences, which are invaluable in creating a comprehensive plan that truly reflects the needs and preferences of our community."

The importance of these workshops lies in their potential to develop effective traffic calming measures that prioritize the safety, mobility, and comfort of pedestrians, cyclists, and all non-motorists.

Mark your calendars for September 14 and September 28, and join us at the Carefree Town Council Chambers. Your presence and involvement are vital in making Carefree an even better place to live and thrive. To learn more, please visit: https://www.carefree.org/community-engagement