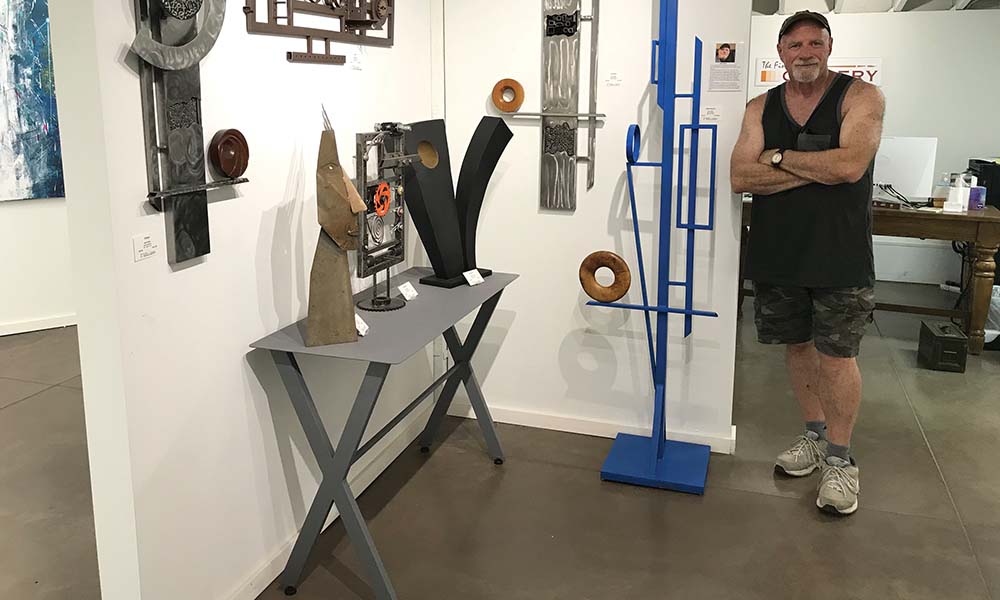 Guests can cool down with a treat while browsing new art
 
CAVE CREEK – Summer temperatures may be sizzling, but guests to The Finer Arts Gallery's "Ice Cream Social" on Friday, August 18 can cool down with a delicious, free treat while browsing new art and meeting many talented artists. From 5 p.m. to 7 p.m., guests can mingle inside the spacious gallery and indulge in refreshing ice cream with a variety of flavorful toppings. The Finer Arts Gallery is located inside the historic Treehouse building, 6137 E. Cave Creek Rd., in Cave Creek. 

"We had so much fun at our ice cream social last summer, we decided to do it again," said Pat Isaacson, a talented glass artist and one of the gallery's eight co-owners. "What better way to beat the heat than to cool down with some ice cream inside a beautiful art gallery?" 

Landscape painter Linda Lindus, also a gallery co-owner, said guests to the gallery will have a chance to view a diverse mix of work from close to 50 Arizona artists.

"All of our artists are professionals who have been juried into the gallery," Lindus said. "We recently welcomed eight new artists and completed our six-month rotation of art, so it's the perfect time to explore the gallery, meet the artists, and be inspired by unique, original creations."

Sculptor Finds Peace in the Process

Ken Rose was always interested in art. Growing up in North Dakota, he would draw everything from cartoons to wildlife. But it wasn't until he took his first formal art class at Western Washington University in Bellingham, that he was hooked.

"I took a sculpting class and I knew right then that I loved working with my hands and creating three-dimensional art," Rose said.

While working as a high school art teacher in Belfair, Washington, he learned to weld, and he eventually saved enough money to purchase his own tools and open his own fabrication shop next to his home. 
After retiring from his 27-year teaching career, he and his wife moved to Arizona and built another shop on his New River property.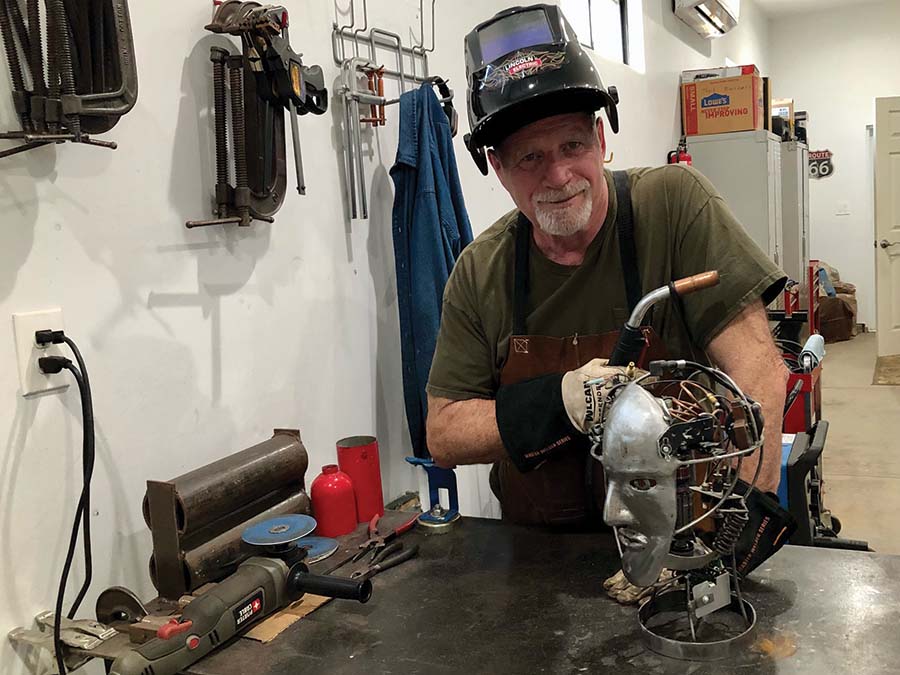 While he enjoys sculpting stone and wood, Rose is exhibiting his contemporary metal sculpture at The Finer Arts Gallery. His one-of-a-kind pieces range in size from table-top and wall sculpture to taller, stand-alone pieces.Rose primarily works with mild steel, which often has a coating of mill scale, a type of iron oxide that is formed on the surface of the steel during the hot-rolling process. 

"I spend many laborious hours removing the mill scale so I can create patterns on the steel with grinders," Rose said. "It can be gritty, dirty, and messy, but I enjoy the challenge and I find the process to be somewhat therapeutic."

Visitors to The Finer Arts Gallery will find diverse paintings, drawings, sculpture, mixed media, photography, glass, wood, fiber, ceramics, jewelry, and other original work. For details, call 480-488-2923 or visit www.thefinerartsgallery.com.