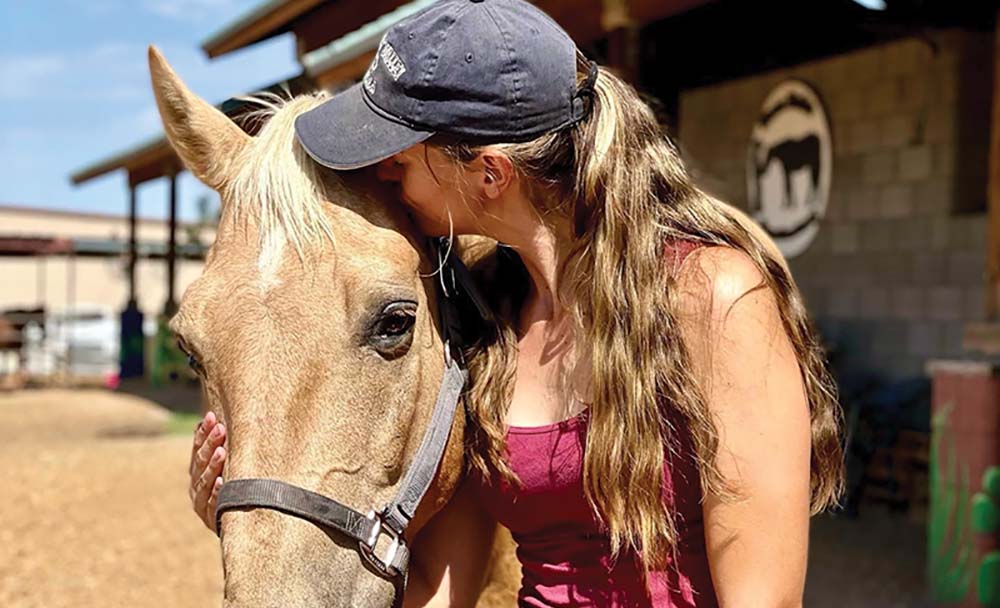 CAVE CREEK – Tierra Madre Horse & Human Sanctuary, a 501(c)(3) nonprofit organization, has been awarded a programmatic grant from The Kiwanis Club of Carefree.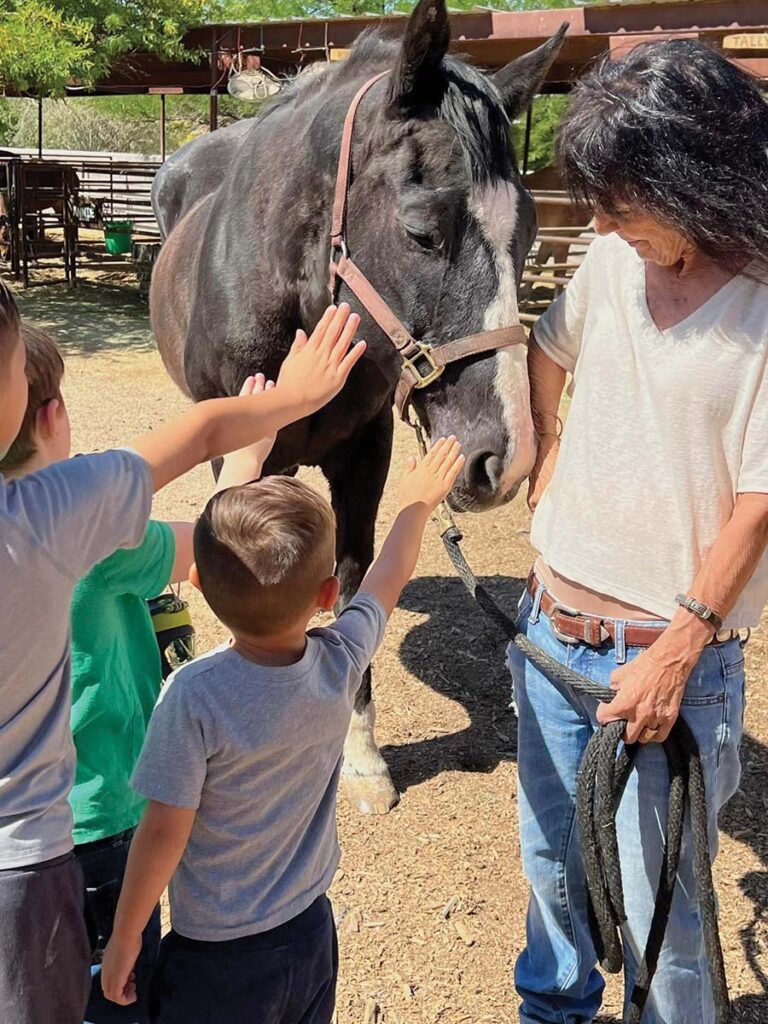 The funding is for Tierra Madre's Equine Experience program which provides empowering horsemanship experiences to—among other individuals—groups of children and adolescents with special needs.

In a statement, a representative from the Club said, "The Kiwanis Club of Carefree is one of the largest Kiwanis clubs in the world, with roughly 150 members. Our focus is on helping children recognize and develop their potential. We support post-secondary scholarships, summer art programs, special needs support, youth service organizations, and more. We are proud to support Tierra Madre Horse & Human Sanctuary, as it marries to our mission."
Tierra Madre's chief executive officer, Alexis Roeckner Ferri, said that grant will fund major programmatic expenses for nearly three months.

"Words cannot describe how elated we are," she said. "This grant is an incredible investment in Tierra Madre's mission: our horses, our children and teens that we serve, and everything we stand for. It is such a privilege to receive this funding and I cannot thank The Kiwanis Club of Carefree enough."

Tierra Madre works closely with administrators, educators, and caretakers to develop customized programs for their respective groups. Sessions can include introductory horsemanship classes, one-on-one groundwork with a horse, classes on equine management, and customized projects around the ranch such as mucking stalls.

Among Tierra Madre's current partners who work with the horses on site are nearly 50 students with autism at Greenway High School and 15 children (80% of whom have special needs) who visit twice a week with a local homeschool group.

Ferri hopes that more local schools and groups of children will take advantage of their programs and visit soon.
"I see magic happen here every day," Ferri said. "I've seen children in full blown sensory overload be calmed by a horse's touch. I've seen young adults with autism who don't speak have deep, powerful conversations with the horses. Horses inspire miracles. And The Kiwanis Club of Carefree is helping us continue this impact for so many."
Tierra Madre's outreach coordinator, Claudia Weitz, who assists with developing and nurturing meaningful relationships with partners in the community, assisted with securing the award.

"It's one thing to write a grant," Ferri said, "it's another to earn the trust of the granter. I simply could not have done this without Claudia's help."

Weitz has been a Tierra Madre volunteer for 13 years and has personally seen the impact of Tierra Madre's Equine Experience program over nearly a decade and a half.

I want to express my personal gratitude toward the members of Kiwanis that have been great supports of our mission," Weitz said in a statement. "I especially want to give my sincere and heartfelt thanks to Geno Orrico who has given unprecedented support to Tierra Madre for several years. He has been an advocate, champion, and caring friend to our sanctuary…and has always believed in the work we do."

Weitz sums up Tierra Madre's heartfelt gratitude for The Kiwanis Club of Carefree in five words: "We celebrate your kind hearts."

Founded in 2006, Tierra Madre Horse & Human Sanctuary provides a forever home to previously abused, neglected, injured, abandoned, or surrendered horses. The organization primarily serves senior horses with medical challenges.
Once healed themselves, the horses give back to the humans through a variety of programs.

Our horses come to us with various challenges, " said Jim Gath, founder and president of Tierra Madre. "And people come to us with various challenges too. It's a circle of healing, what we do here. The humans heal the horses and the horses heal the humans."

Ferri was a teenager herself when she began volunteer work at Tierra Madre in 2009.

"It's a full circle for me, watching kids and teens come through these gates like I did so many years ago," the chief executive officer said. "Watching our horses work their magic on others the way they did on me 14 years ago is like nothing I can put into words. And I know from personal experience that the impact our horses will have on them will last them a lifetime."

To learn more about Tierra Madre Horse & Human Sanctuary, visit tierramadrehorseandhumansanctuary.org or follow them on Facebook: @ranchotierramadre