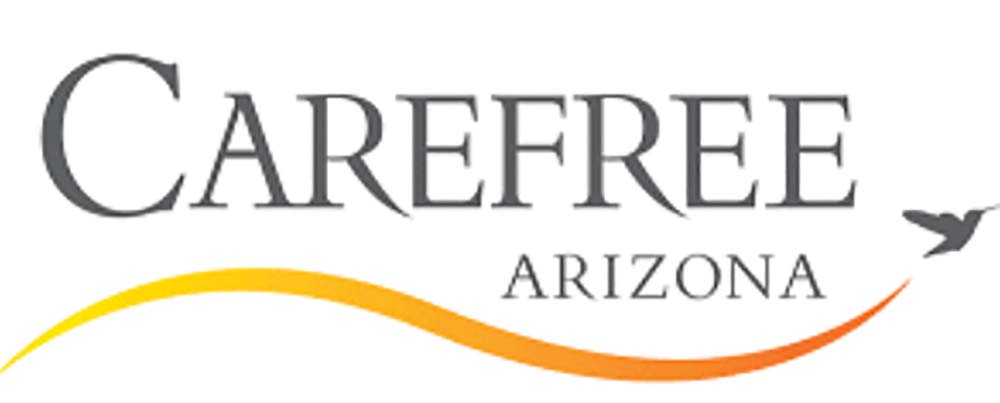 The Town of Carefree is privileged to host a Memorial Day tribute honoring our veterans on Monday, May 29, from 8 – 9 am in the Cave Creek Memorial Cemetery located at 36400 N Pima Rd, Carefree, AZ.
American Gold Star Mother, President West Phoenix Chapter, Patricia Hinds, will remember her son, Lance Corporal Justin Hinds, United States Marine Corps, (January 4, 1991 – May 4, 2019) and will share her perspective and thoughts about Memorial Day.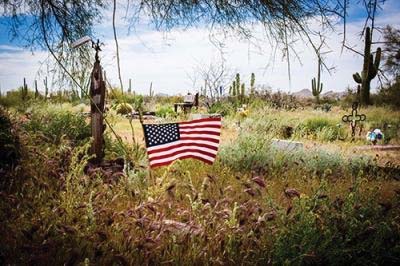 The program will include speaker COL Jim Kelsey, US Army, Retired Vietnam Veteran – Special Forces and Military Intelligence, Cactus Shadows High School student Monet Emery singing the National Anthem, World War II veteran Sam Baker, Captain, United States Marine Corp, leading the pledge of allegiance, US Army veteran Rabbi Bonnie Koppell performing the invocation, and the local Cave Creek Boy Scout Troop 603 color guard posting and retrieving the colors.
Veterans Heritage Project (VHP) will be in attendance with VHP chapter students from Cactus Shadows High School. They will display a student built veteran exhibit. VHP student veteran interviews compiled in books entitled "Since You Asked" will be on display and for sale. The Black Mountain Foothills Chapter of the Daughters of the American Revolution will provide coffee and water.

Join us as our community comes together to pay tribute to those who have given their lives in service to our country.
Before or after the program, take a moment at the Veterans Memorial in the Carefree Desert Gardens to pay your respects to all those veterans who have served.
Town of Carefree Memorial Day Tribute
Date: May 29, 2023
Time: 8:00 am – 9:00 am
Place: Cave Creek Memorial Cemetery
36400 N Pima Rd, Carefree, AZ 85377
About the Town of Carefree
Carefree is a scenic community of over 3,700 residents nestled in the Sonoran Desert Foothills. Incorporated in 1984, the town is regarded as one of the most inspiring and livable places in Arizona and centers its culture on desert lifestyle, architecture, culinary arts, health, wellness, and community involvement. For more information, please visit www.VisitCarefree.com or call 480-488-3686.