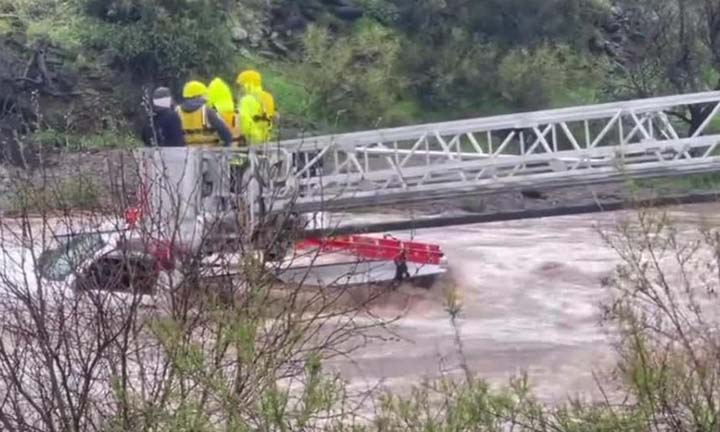 There are a number of reasons why so many of us have chosen to move out of the urban areas and into a more open and rural environment. We love the open spaces, dark skies, incredible parks and trail systems, the amazing views, increased wildlife/animals and usually less people. What we are asking is for everyone, as they enjoy this amazing environment, to also be acutely aware of the many very real challenges that can come with our choices. The threats to our safety and well-being can come in many forms:

The Town and Desert Foothills areas are in a wildland/urban fire zone. This occurs when we encroach with our properties and homes into the wilderness areas. Wildfire season is approaching. The Town of Cave Creek was impacted tremendously in 2020 with two major wildland fire incidents. Conditions are ripe for another banner wildfire season in the high-desert areas of the state. The actions you individually take to manage the fuel/plant growth adjacent to your property, roadways, and homes really does have a positive impact on your overall safety during an actual incident.

The 30-plus miles of local trails are a treasure and very popular with both our residents and our visitors. Please take time to make certain you are properly prepared for your adventure. Let people know when and where you are going, make sure to have enough water for the trip, know your physical condition and skill level, be sure to match the trail to your individual capabilities, and make sure to have a phone or some type of communication device in the event you need help.

At certain times of the year (winter, spring and monsoon) we get to see exactly how our local landscape was developed. The heavy rains and the runoff through our washes will often carve out new challenges and is always dangerous. Even though many often float, vehicles are not boats. For your safety, please don't try to cross a rapidly flowing wash or stream. Make the right choice to turn around and wait until the flow reduces. In doing this, you won't have to put our emergency crews at risk as you call for these responders to rescue you and your family.

Due to our remote location, wild animal encounters are very common in this region. It doesn't matter how cute they are, the local animals like coyotes, javelina, bobcats, rattle snakes, deer, and even the occasional mountain lion all can present a real threat to your safety. They want to avoid us also, but it is incumbent on each of us to respect the danger this wildlife can present. Remember they are wild and leave them alone whenever possible.

The Town has made numerous and significant improvements to the local emergency fire and medical services and please feel free to call with any questions. However, it is still always better to be prepared for what might be encountered and make good individual choices when presented with a challenge. Odds are, something out of the ordinary will happen to all of us at some point. Be aware, take care and stay safe.
— Jim Ford
Director of Community Risk Reduction/Emergency Fire & Medical Service for the Town of Cave Creek.